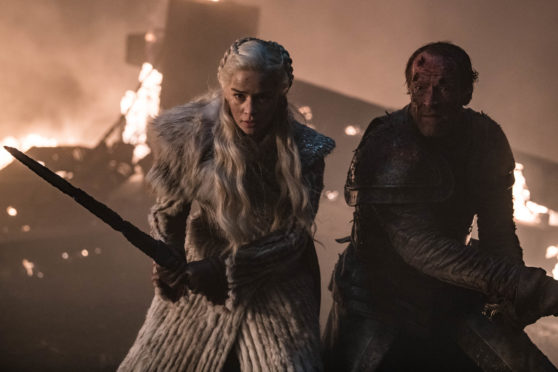 Sweet vindication! Last week I called that The Night King would bite the ice this episode, even though far more well respected Game of Thrones scholars than I (and by that I mean people with much more followers than me on Twitter) thought he could go all the way to Kings Landing with his hell-carnival of non-stop death, misery and violence.
Alas, even super-human ice boys are overconfident dum-dums, and he got stuck with Arya's pointy end in the end. But since this is a recap and not a victory lap, walk with me reader with all the pizzazz of the Night King slo-mo strutting into the Winterfell godswood as we unpack this doozy of an episode.
---
We start with Melisandre rocking up at Winterfell mere minutes before the battle, but Davos, despite the fact that she is literally magical, and that undead warrior zombies are just over there (squint and you'll see 'em!), is very ready to execute her for her murder of Shereen back in season five.
She tells him not to bother because she's foreseen that she'll be dead before the dawn comes, and to be fair, it's what a morally dubious sorceress would say to get out of a jam. But Davos takes her at her word and backs off because there's no time like the zombie apocalypse to forgive old grudges.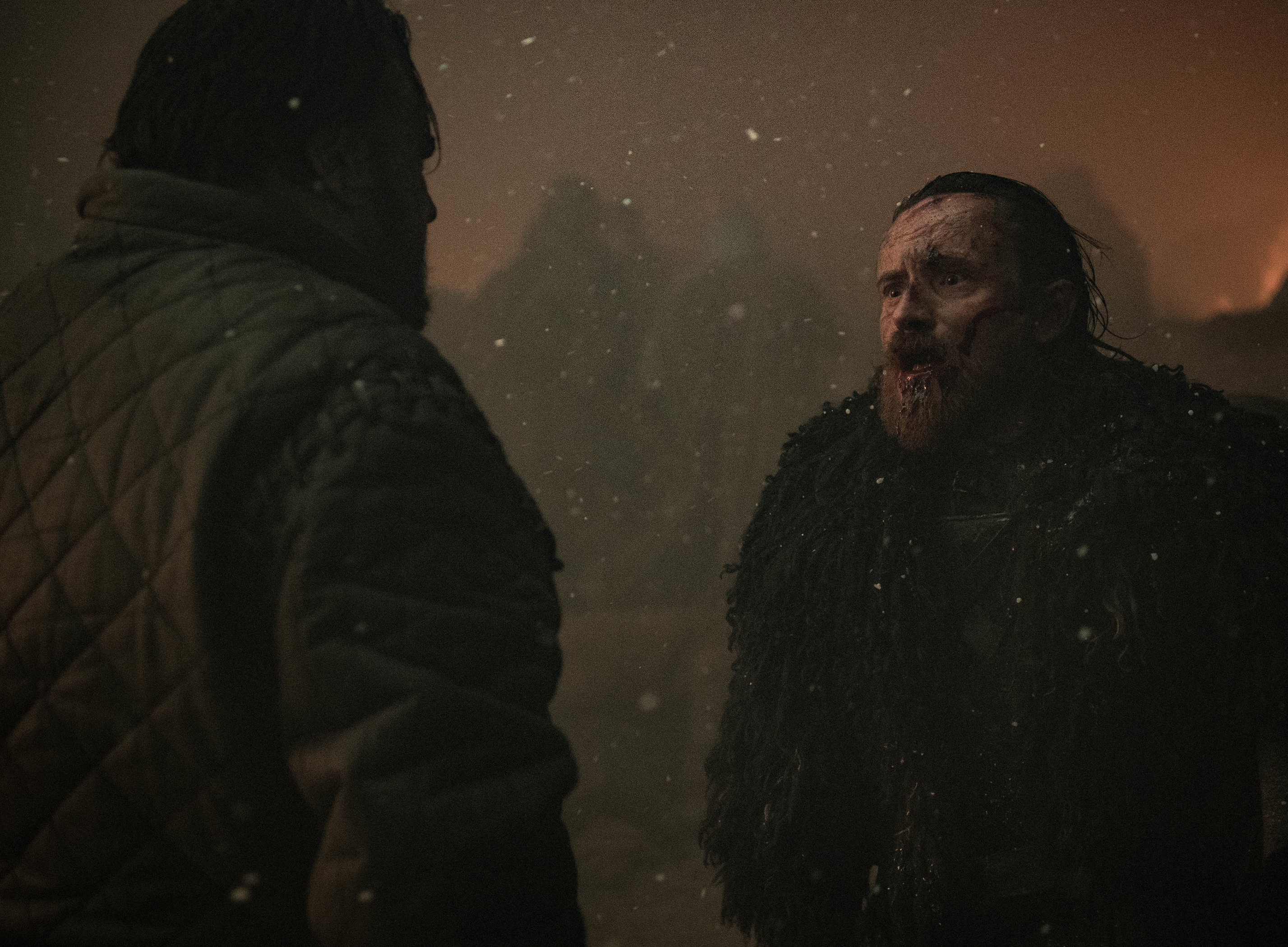 The Northern Alliance gets right to it, assuming their positions with Jorah Mormont leading the Dothraki Horde in the vanguard (that's the very front for any medieval-fantasy battle noobs out there). Melisandre uses magic to set their swords alight and they ride off into the night to meet the Undead Army – but hardly any come back.
Rather than follow the Dothraki into the battle, the camera stays with the soldiers back at Winterfell as they watch burning swords slowly extinguish and listen as war cries turn to screams and then completely, suddenly, die out. It's a wonderfully spooky sequence and excellently done by director Miguel Sapochnik.
The Dothraki have been hyped since season one as one of the most formidable fighting forces in the GoT universe, and while their off-screen demise might seem like a cop-out, it's also a fantastic example of how effective storytelling can be when the viewer has been immersed in the story and its world over a long period of time.
The sequence is terrifying purely because it doesn't have to be explained – both characters and long-term viewers know that if the mighty Dothraki can't make a dent in the Night King's army, then the rest of them are ucked with a capital F.
The dead soon rush Winterfell and the Northern Alliance is quickly overwhelmed. We get our first major death in sweet, wholesome, ill-tempered Dolorous Edd, who is stabbed through the back of the head by a female wight who, even though she had clearly been dead for a while, still managed to have nicer hair than Arya Stark. Jon and Daenerys mount their dragons, but just as they get within fire breathing distance of the while walker generals (whose deaths could take out hundreds if not thousands of undead soldiers) a terrible ice storm conjured by the Night King completely blinds them to the action on the ground.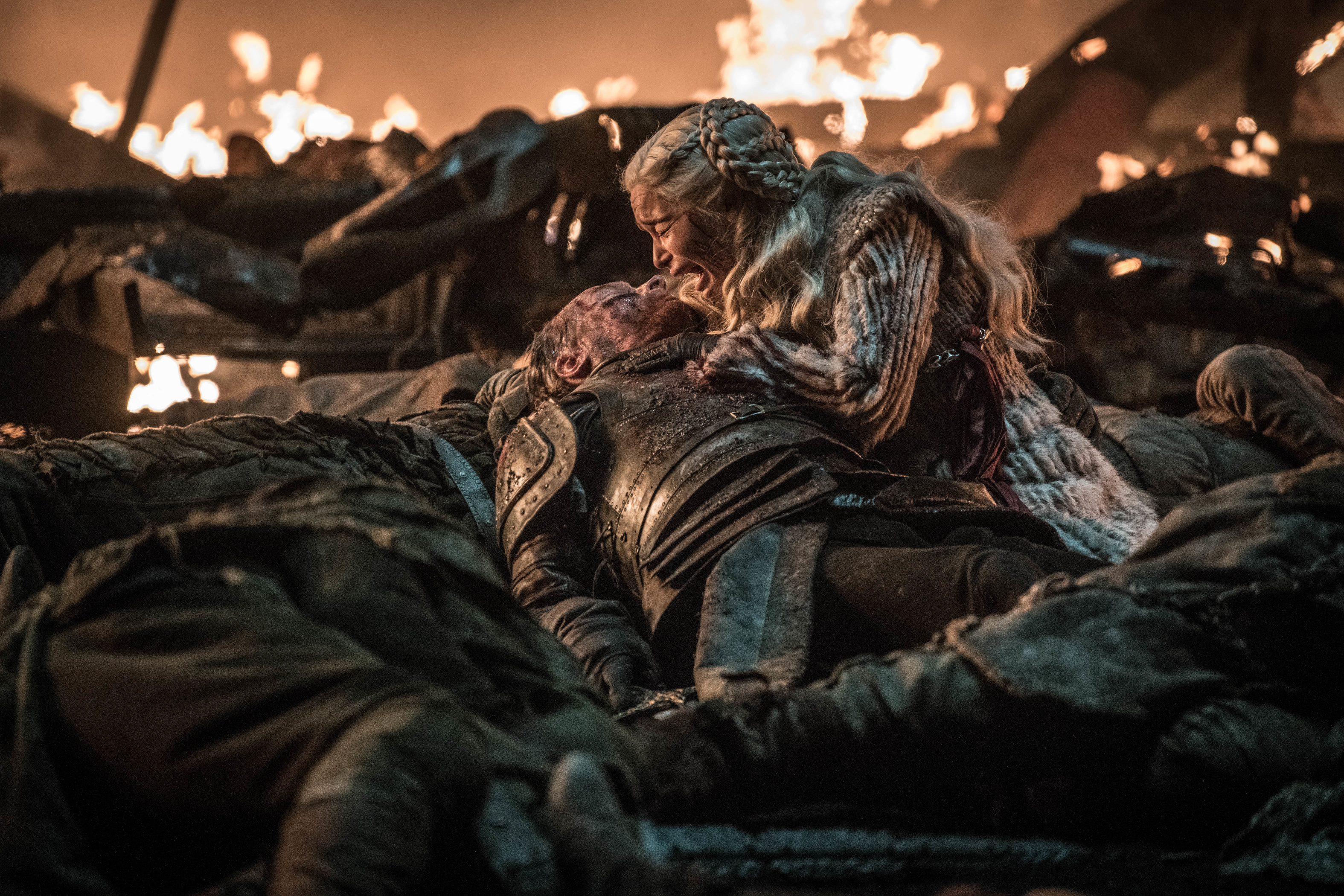 The undead overrun the castle walls and a wight giant breaks down the fortified gate, killing fan favourite and actual child Lyanna Mormont. The queen of putdowns gets one last literal barb in before she dies, managing to stab the giant in the eye and neutralise a rather large threat for her fellow comrades (pun intended). It's a triumphantly epic way to go out for The Little Bear and a testament to the talent of 15-year-old actress Bella Ramsey who sells the living-dead hell out of it.
Arya gets trapped in the Winterfell library with a bunch of bookworm wights who are having a nosey around and perusing the titles ("Pride, Prejudice and Zombies? My fave!") and has to find a way to sneak out unnoticed before she gets killed into joining their book club. She pulls it off, but is almost immediately overrun again but saved at the last minute by Beric and The Hound. Beric sacrifices himself for Arya, and it's revealed by Melisandre (helpfully chilling nearby) that he was resurrected six times by the Lord of Light to save Arya this one time. Arya and the Red Witch share a knowing look, and the young assassin runs off.
Jon and Daenerys catch up the Night King and force him off Viserion the ice dragon, but when Daenerys lights him up with dragon fire, the sturdy son-of-a-gun just won't burn. When he picks up his ice javelin to take down Dorgon like he did Viserion, Daenerys has to bounce, leaving Jon on the ground with Mr. Freeze. It seems like Jon Snow and The Night King are about to throw down and get into an epic sword battle, but the tricksy ice minx decides to resurrect the fallen of the Northern Alliance instead and keeps on walking. Jon's is flanked by swathes of new undead enemies, stopping him from reaching the godswood to protect Bran (who is the Night King's real target – sorry, forgot to say!).
Consequently, the dead start to break out of their tombs in the crypt, where the women, children, Tyrion and Varys are hiding. How this wasn't flagged up as a health and safety concern before they headed down there to hide is beyond me, but rest assured whoever filled out the risk assessment form is going to get their backside resoundingly booted for this hugely foreseeable faux-pas.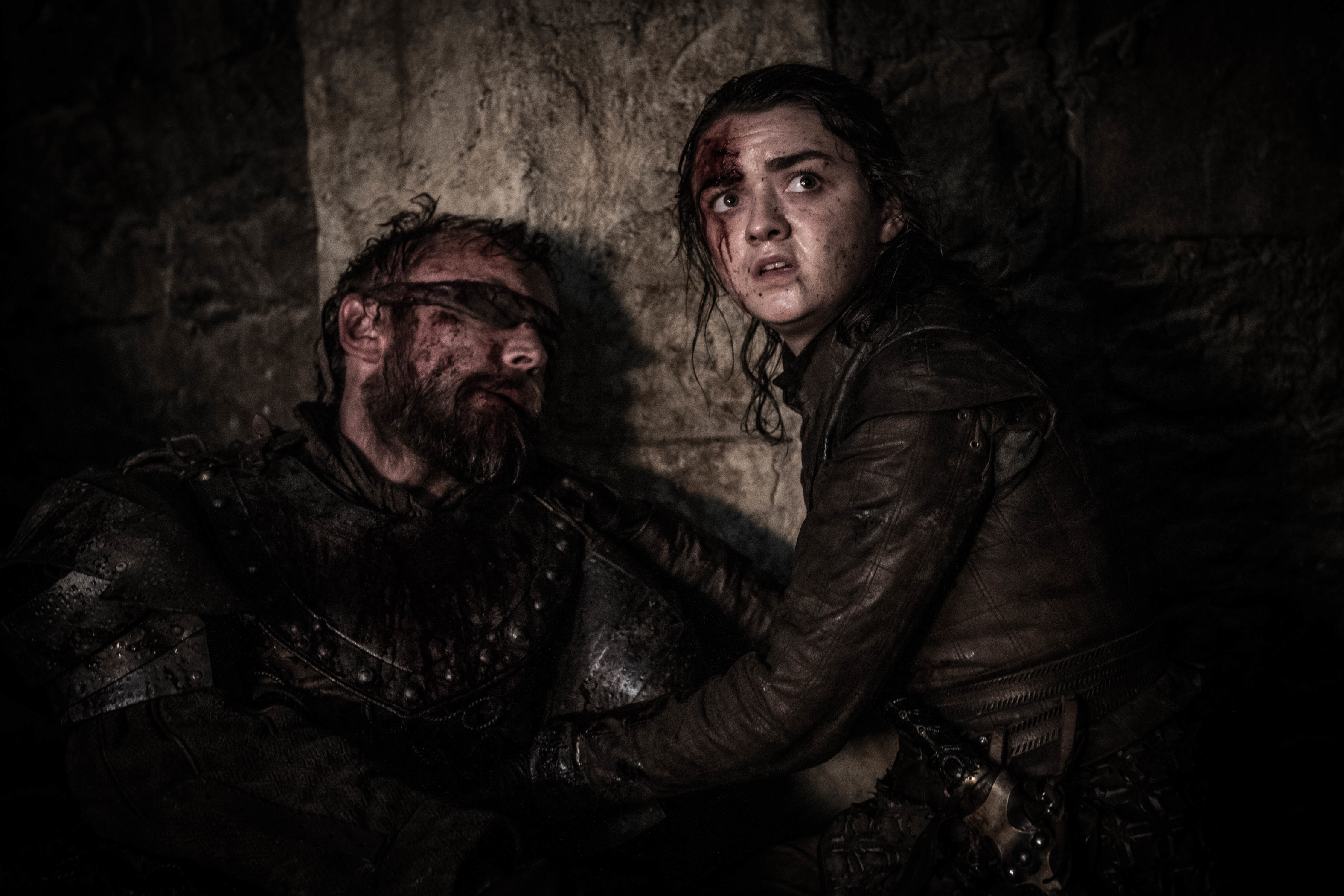 Theon is doing an very good job of protecting Bran in the godswood and is the last Ironborn standing when The Night King sashays in, feeling cute, surrounded by his boys and ready to take that pesky Three-Eyed Raven out the game. The surrogate brothers share a beautifully acted moment in which Bran forgives Theon for his crimes against the Stark family and reassures him that he is a good man. In a final act of redemption, Theon rushes the Night King in a suicide mission, and is promptly skewered by his own spear.
Then, the Night King reaches for his weapon to kill Bran, but after a very intense staring competition between the two, Arya (!) jumps out of nowhere (!!) and is about to stab The Night King (!!!) who catches her mid-air by the throat (!!!!) but she gives him the slip and manages to sneakily stab him with her special Valerian steel dagger (!!!!!) which not only kills him but also all the White Walkers and their hundred thousand wights (!!!!!!). The war is won not by warrior king and queen Jon and Daenerys but by Wee Assassin Arya with the Bad Hair – whoddathunk?!
---
Race to the grave
Not as many characters died as predicted going into this episode, which caused major surprise amongst fans online. Certified goners like Grey Worm, Gendry, Tormund, Brienne and Pod were, astoundingly, still alive at close of play.
Don't relax yet though – Cersei has something horrific planned for the good guys of the Northern Alliance, and her plan to roll over what's left of whichever depleted army won in the North is all coming up Lannister.
---
Best arc
Theon Greyjoy's arc has been consistently great since the beginning of GoT, and one of the only storylines that didn't have a wobble once the show parted ways with G.R.R. Martin's books as source material. Pacing became a massive problem after season four, with characters often treading water or rushing through their stories to bring each season to a neat, if uneven, close, but Theon's storylines always seemed well balanced and on-track.
It paid off tremendously here as his redemption arc came to a heartbreakingly well-earned end as he atoned from his crimes against the Starks, and against Bran especially. The quieter character building moments between Theon and characters like Yara, Sansa and Jon have been some of my favourite over the past few seasons, and it's mostly down to Alfie Allen's fantastic performance. I'll miss you Theon, even though we only have three episodes of GoT left anyway!
---
Most surprising kill
GoT often gets plaudits for being subversive when it's storytelling often follows a well beaten path often walked by fantasy and superhero narratives, but having Arya be the one to kill The Night King instead of Jon Snow was a truly spectacular and interesting choice by showrunners Weiss and Benioff. Even though it was a shocker (anyone who says they saw it coming is a liar) it makes sense that more was required to end the Night King than brawn and firepower.
Arya's battle style is lethal not because of her physical power but because of the relentless strategising and fluidity of her attacks, and this mixture of intelligence and fighting prowess meant she was the only one able to outsmart The Night King. It was also one of the most fantastically exhilarating pieces of television that I've ever seen – honestly, how are there still folk out there who aren't watching this show?!