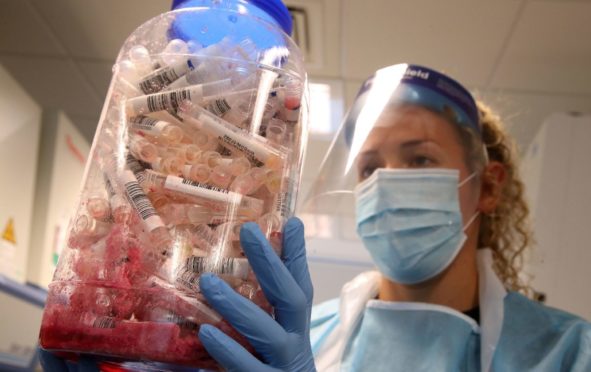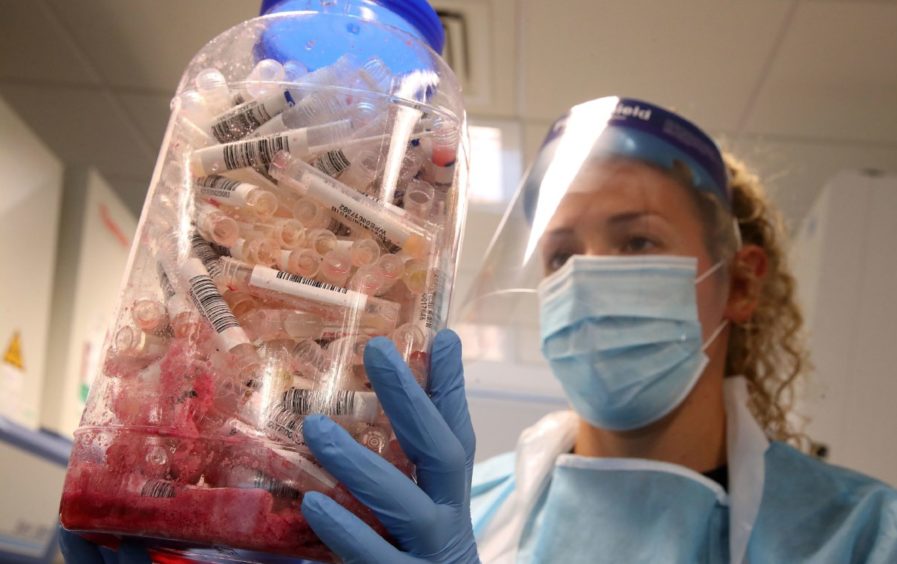 The UK Government's Moonshot Covid testing programme cannot be delivered on schedule, the Scottish Government's most senior scientific advisers fear.
A leaked report reveals the team advising Scots ministers believe the plan, revealed last week, is hugely ambitious but question if it can be achieved to the timescales proposed.
First Minister Nicola Sturgeon has said her government is "hooked in" to talks on the Moonshot plan but independent experts have warned her against rushing to support the Prime Minister's proposal, with one describing Moonshot as "pie in the sky".
Mr Johnson's £100bn plan aims to deliver 10 million Covid-19 tests every day by spring. The plan involves tests which provide rapid results in minutes despite the fact the science to produce those tests does not yet exist.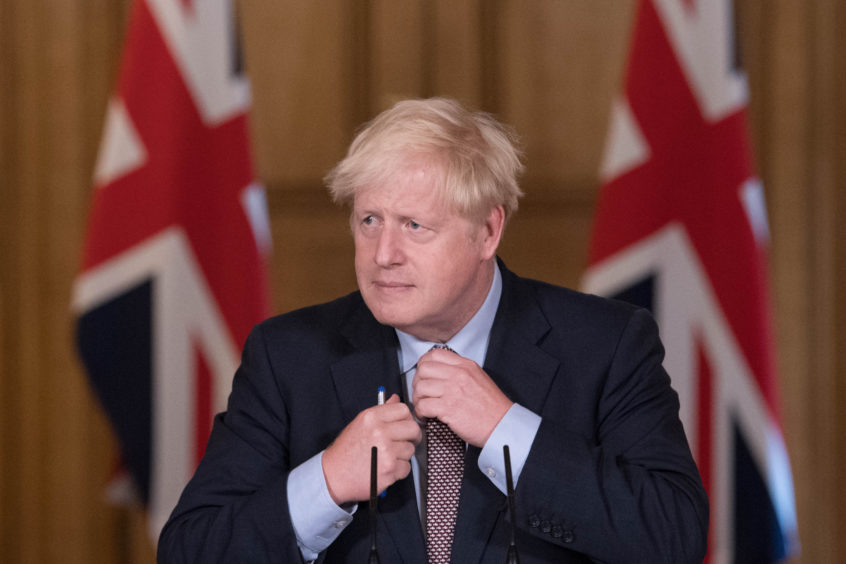 Details emerged this week amid growing concern over the rising number of cases – including 221 positive tests in Scotland – the highest Scottish figure for four months – and more than 3,000 across the UK yesterday.
A draft of the plan, which Downing Street believes is the only way to control the spread of the virus and stabilise the economy, was sent to the Scottish Government last month and on August 21 senior officials met to discuss it.
Deputy Chief Medical Officer Dr Nicola Steedman, national clinical director Jason Leitch, director general for health and social care Elinor Mitchell and chief scientist professor David Crossman, attended the meeting, according to minutes marked "Official Sensitive" and seen by The Sunday Post.
The Scottish Government advisers concluded the level of ambition set out in the Moonshot plan was "enormous" and warned that it was unclear how and when it could be delivered. However, the group agreed to work with the UK Government to ensure that opportunities to expand Scotland's testing capacity are not missed.
Dr Steedman spoke about Moonshot at the First Minister's coronavirus briefing on Friday, saying: "Absolutely, we are around the table on all of these plans," and added that she would be willing to work with the UK Government on piloting mass testing in Scotland.
The leaked Scottish Government document about Moonshot said: "The level of ambition set out in the document is enormous, and it is unclear how and whether it could be delivered within the proposed timescales."
The report added that the Scottish Government would need a "dedicated team, and need them fast" to "identify opportunities for engagement".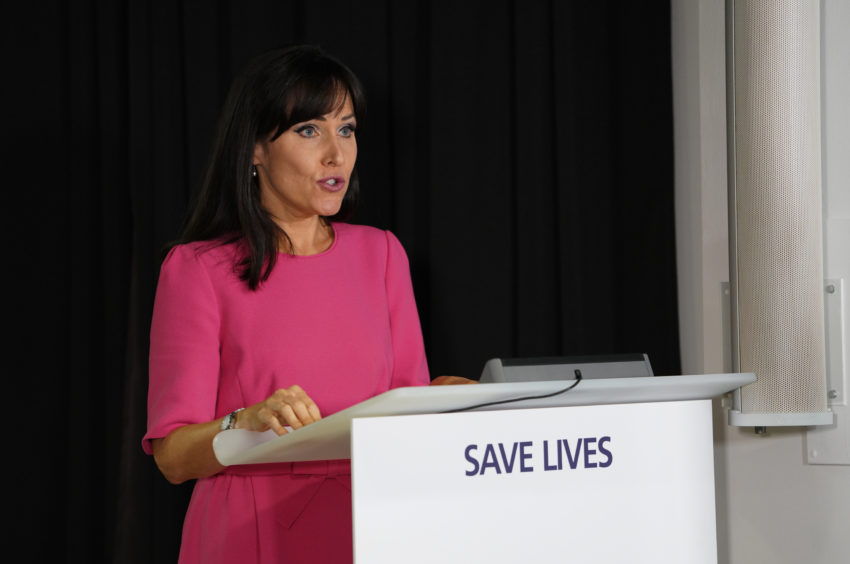 However, experts urged caution yesterday. Linda Bauld, a professor of public health at the University of Edinburgh, said: "I would suggest the Scottish Government is cautious about Moonshot, and quite sceptical. There's very little detail in the Moonshot proposal. I think it's pie in the sky.
"The Scottish Government has not been perfect throughout all of this but they've certainly looked at things carefully and I would expect them to do the same thing here."
Professor Stephen Reicher, of the University of St Andrews, who advises the UK and Scottish Governments, said: "Quite frankly, Moonshot is a fantasy at the moment. It depends on testing technology that does not exist now.
"It puts the Scottish Government in a really difficult position because testing is important, but I would say to them: hold your nerve and do the simple things well because that's what is going to get us through this."
Professor of Public Health Allyson Pollock said: "I don't think the Scottish Government should be supporting Moonshot. It's a strategy that's really not thought through."
Concerns have also been voiced by the Scientific Advisory Group for Emergencies (Sage), which warned on Friday that mass testing may not enjoy public support because some people will not want to take time off work to quarantine, and it will likely reveal higher rates of infection in areas of high deprivation where many in Black, Asian and minority ethnic (BAME) groups reside which it said "has the potential to fuel existing racial tensions".
The impetus for strong testing programmes strengthened last week as many Scots faced a renewal of lockdown rules. Restrictions on people meeting indoors in Lanarkshire came into force yesterday after a rise in cases.
That came after restrictions in Glasgow, East Renfrewshire and West Dunbartonshire were continued for a further week on Monday. The area covered by the rules was also extended to Renfrewshire and East Dunbartonshire.
Writing on Twitter yesterday, Ms Sturgeon said: "Please heed all the public health advice. More than ever we must remember that what we do as individuals just now affects the wellbeing of everyone. Let's look after each other.
"Covid is on the rise again across the UK and Europe. Keeping it under control requires care and vigilance from all of us. And bluntly, it means restricting as far as possible our interactions with other households."
Meanwhile, a contact tracing app unveiled by the Scottish Government on Friday has been downloaded by 800,000 Scots as the First Minister urged people to sign up. She tweeted: "This means approx 20% of adult population is using it already and we know it will make a difference at that level. But the more who use it, the bigger that difference will be. Please encourage friends & family."
However, a computer scientist at Trinity College Dublin said a series of tests had found the Bluetooth technology used in the app is often unable to accurately assess distances between two smartphones.
Stephen Farrell said his research in Ireland, where a near-identical app made by the same developer has been in use since July, had revealed the problem, and warned some people could needlessly be told to self-isolate, while others could be missed.
It also showed public transport was a "terrible environment" for the technology as metal inside vehicles interfered with Bluetooth.
He said: "We don't know if the level of reliability is so bad that it's going to be not useful, or good enough that it might be a bit useful."
The UK Government said: "We are increasing capacity to 500,000 tests a day by the
end of October, and the ability to get rapid, on-the-spot results, will significantly increase our ability to fight coronavirus, stop the spread and for our economy
to recover.
"We continue to work closely with Scotland and all the devolved nations on all aspects of the development and expansion of the UK's national testing programme."
The Scottish Government said: "We are fully engaged across the UK and globally to ensure we have the most up-to-date technology to deliver our testing programme.
"That includes the UK Government's Operation Moonshot programme. While we continue to discuss with the UK Government plans to roll out parts of the
programme in Scotland as part of wider UK testing, our primary focus right now is on ensuring the current testing programme is as effective as we need it to be."
---
OPINION: Backing Moonshot testing is too risky… the technology simply doesn't exist yet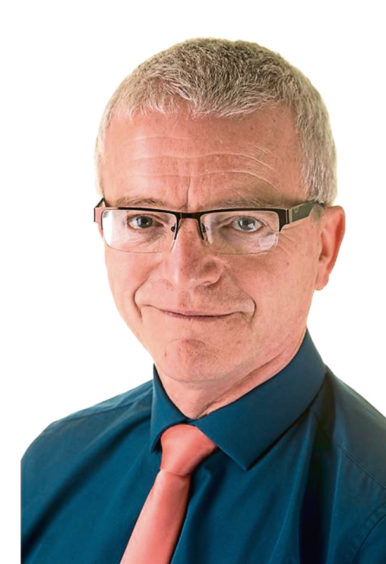 by Allan Wilson, President of the Institute of Biomedical Science
We're all looking for new solutions that are going to produce test results that are going to help us fight this disease but my concern is the testing technology described in Moonshot doesn't exist yet.
We shouldn't dismiss any move to develop innovative tests but my advice to the Scottish Government would be not now.
It's too risky. We need to wait for more detail about what that's looking like. If the UK Government can come up with genuine tests that are in the pipeline, by all means, throw in.
However, I think we need to see quite a bit more detail because there is a lack of clarity about what the Prime Minister is saying.
Even the words he used – "we believe", "we hope" – you didn't get the impression there was a huge amount of confidence Moonshot is going to be a short-term solution.
The Prime Minister has made a statement about rapid testing and raised hopes, but on what evidence I don't know. And I have been looking.
As far I can see the tests he's talking about won't exist for some time to come. I would say at least a year.
And the numbers the Prime Minister is talking about are eye-watering – 10 million a day.
Our frustration is the UK Government approach seems to be just about giving big numbers – 100,000, 500,000, 10 million.
We would rather whatever number is talked about is linked to a much clearer testing strategy to combat this disease.
I don't think we've seen a properly worked-out testing strategy yet.
The recent issue about the bulge in demand and the inability of the Lighthouse labs in particular to deal with this would suggest that the capacity the government has been talking about actually doesn't exist.
I'm not sure what the government quotes as capacity is really there, but it's very difficult to find out because the Lighthouse labs are shrouded in secrecy.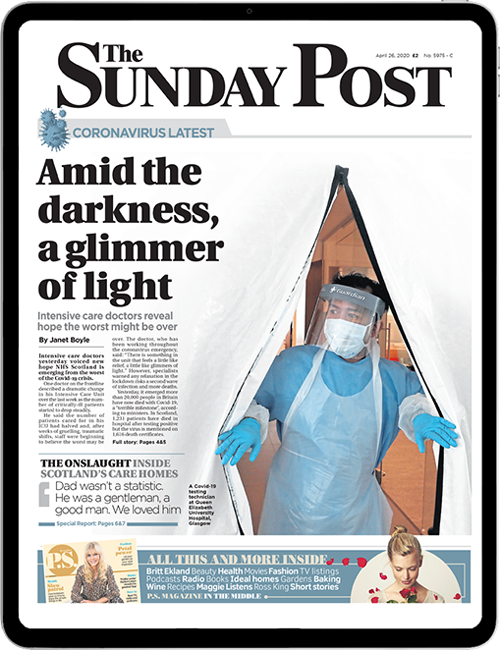 Enjoy the convenience of having The Sunday Post delivered as a digital ePaper straight to your smartphone, tablet or computer.
Subscribe for only £5.49 a month and enjoy all the benefits of the printed paper as a digital replica.
Subscribe