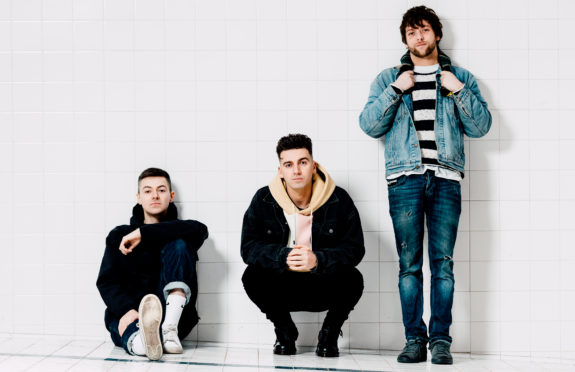 Kerr Okan admits that, on paper, the Scottish rap rock of his band The LaFontaines "sounds horrific".
But, with their third album on the way – which the Motherwell band reckon is their best work yet – they've well and truly proved that's not the case.
"To just get to this point is quite a nice feeling," frontman Kerr says, as he looks ahead to a series of intimate shows across the country to launch Junior.
"Without all the normal cliché nonsense that you have to say, I'm mainly just happy because it's genuinely the best music we've ever made and I'm excited to put that out.
"In the last year we've been touring the most we ever have. We've refined, almost, and I think this album's the most concise thing we've ever done.
"We know what we are as a band now."
What they are is a fairly unique fusion of influences. There's Kerr's love of hip hop, drummer Jamie Keenan's soul background and guitarist and producer Darren McCaughey's variety that spans from emo rock to trap.
"It's like a melting pot and it just sounds like The LaFontaines," Kerr says. "There's nothing else like it and this album represents it the best we ever have.
"We've always had a loyal fan base but have been swimming against it a bit with the industry.
"The music industry claims it wants something different but it never does. It just wants the same thing they can put the machine behind.
"If Ed Sheeran's happening, they want that type of thing, they don't want some Scottish rap rock thing. On paper that sounds horrific, and I agree with them!
"When you try and find your own box like that it causes a problem, but the gift of that, as such, is that punters gravitate towards it because it is different.
"We've always had people behind us willing us to do the best we can and I feel like we're delivering it now, and this is the album for it."
The group's initial incarnation played their first show more than a decade ago, and created a buzz with their energetic shows and a sound that was something a little – scratch that, a lot – different.
Before even releasing their first album Class in 2015, The LaFontaines had played to a full capacity crowd at T in the Park's T Break stage, sold out shows across Scotland and played in the States.
"The first album, you have forever to write that as such," Kerr recalls. "Especially with the kind of band we are, it's not really like anything else, it's trying to find out what you are.
"I'm really proud of Class as an album, that helped get us to where we are and [2017 release] Common Problem helped us jump up a bit.
"It was our first time with a label deal and any sort of backing behind it. [Junior] feels like a culmination of all of that and it's a strong body of work."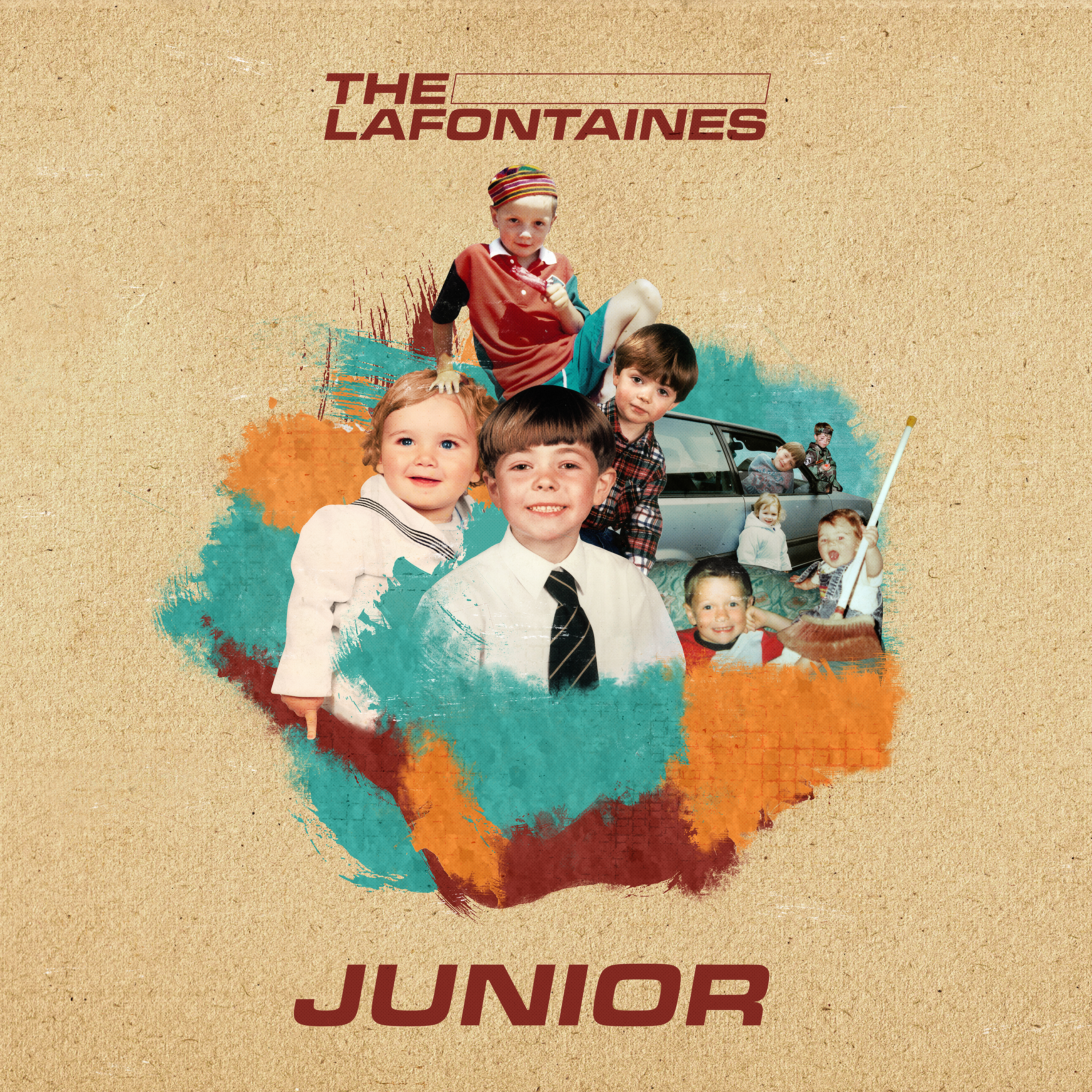 Now working as a trio, Kerr hails the addition of drummer Jamie's vocals to the mix ("there's something about his voice that has genuine pain in it") and has been thrilled with the feedback from the most recent releases.
"The reaction overall is the best I can remember since the first album where everything was exciting and we were a new band and all that," he says.
"Everything feels really good, there's an authentic well-wishing. People realise that we finally know what we're doing now."
One of three songs released from the album so far is Alpha, a powerful track which tackles what it means to be a man.
With a spate of tragic losses of young men across the Lanarkshire area, it was an important issue the group felt they had to address.
"I've often struggled with my emotions – anything other than aggression was always seen as a weakness and something that should be locked away," Kerr explains.
"Being raised in Motherwell it's like you're taught to strive to be the alpha male, and that you man up when the time is right.
"As a writer that's really bad because you're meant to be open to so many emotions and be comfortable with speaking about them and that was a hard part for me.
"I think that's how I've developed over the course of three albums, at this point I'm comfortable speaking on anything, real life things very personal to me, like mental health.
"Throughout this area there's loads of stereotypical alpha males, young men, who have sadly in the past year taken their own lives.
"When I was writing Alpha all those things were in my mind, it's meant to be this alpha male aggressive song but I like to flip that in a way where it shows it's not really about that at all.
"Alpha effectively is about that, the soundtrack to what I used to think being a man was all about and that I no longer believe.
"It marks the point in my own journey where I realised that there was something real to be gained from embracing the spectrum of emotions – whether you're male or not."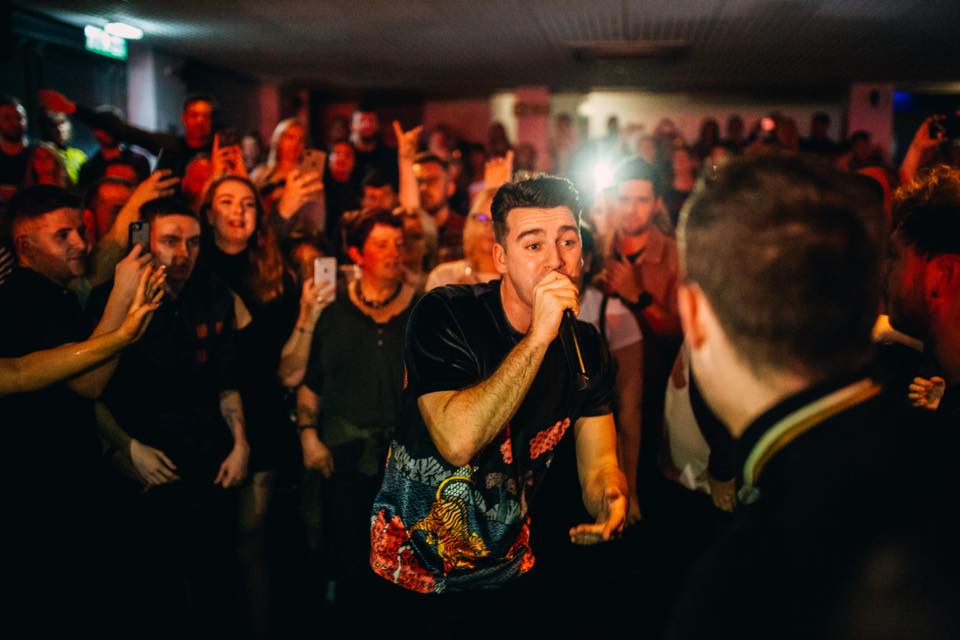 The LaFontaines have played huge festivals across the world, but it's a more intimate affair for the upcoming album launches.
They'll play a number of smaller venues across Scotland, including Glasgow's St Lukes, Fat Sams in Dundee, Aberdeen's Lemon Tree and Caves in Edinburgh.
"In a big festival if you notice someone that doesn't like you you can look at someone else, it's fine," Kerr laughs.
"It's easy to think everything's going great. We've been a band for so long, we've experienced the full spectrum, from thousands of people to playing to the bar staff in Poland.
"As much as the bigger shows definitely show the progression, the intimate shows for us are always the best shows.
"There's a connection that you can't beat, you can actually see people in the crowd and they don't become just one faceless mesh. There's something in the room where you know if you're a good band or not, simply.
"When it's that intimate and with people up close really feeling it, you really know if what you're doing is any good. I like that, that's where we earned our chops.
"I'm looking forward to doing it, stripping it back a bit. It'll still be total mayhem! The idea is to make people feel like they've just been battered for an hour.
"Our big selling point is that you need to see us live, and that's what I like to stick to.
"The live show we take ultimate pride in and if you come to it I guarantee that even if you're not into the music, you'll still think it was good! That's the idea anyway…"
---
Junior is released on June 14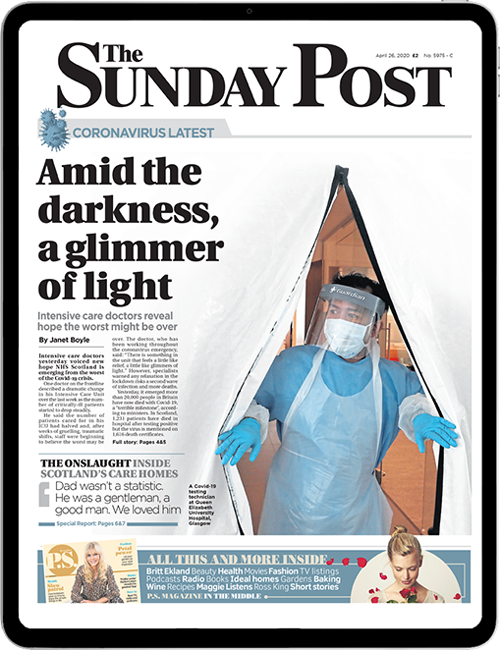 Enjoy the convenience of having The Sunday Post delivered as a digital ePaper straight to your smartphone, tablet or computer.
Subscribe for only £5.49 a month and enjoy all the benefits of the printed paper as a digital replica.
Subscribe