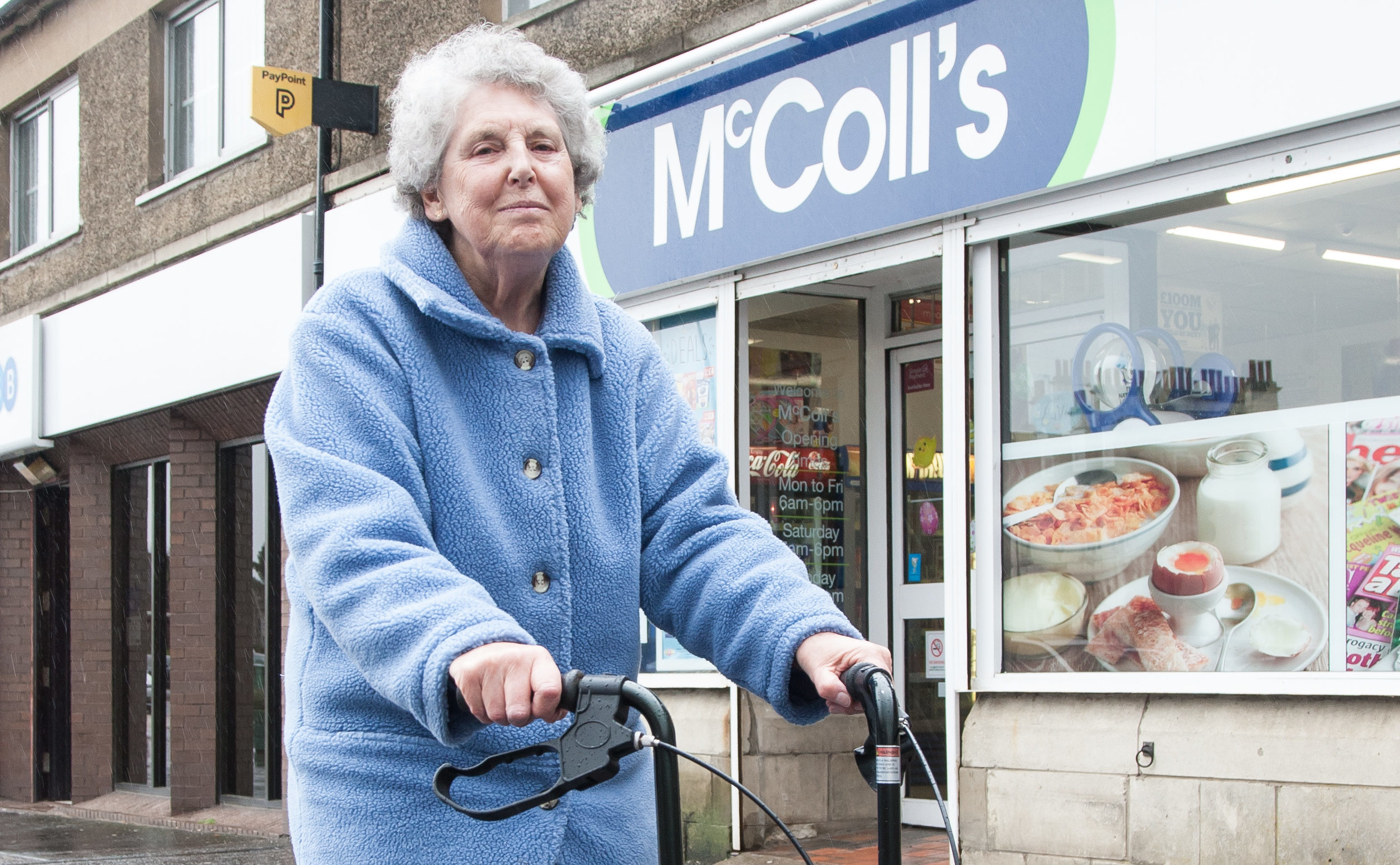 GUTSY pensioner Connie Syme is celebrating after Raw Deal helped her win better disabled access to her Post Office following an uphill battle lasting a year.
The 81-year-old from Rosyth was frustrated when her nearest branch was shifted from Aberlour Street to the rear of a McColl's newsagents in Queensferry Road two years ago.
Connie suffers from a long-term spinal condition and uses a walking frame to get around.
She had no problems accessing the previous branch but encountered difficulties at the new premises.
Its heavy doors could only be opened by pressing an electronic pad located inside the shop, she said.
"People with mobility difficulties like me often have to wait outside in the cold and rain for staff to become available to let them in," said Connie.
"It is very inconvenient and embarrassing – it is not very dignified at all.
"I also felt the wheelchair ramp outside was very basic and was difficult for some people to use. I felt this was an accident waiting to happen, so this needed to be fixed too."
Last March, the grandmother of eight used skills gleaned from a 25-year spell as a community councillor to launch a personal campaign.
She firstly wrote to the customer care department at the Post Office but was not happy with the reply.
Connie was told that the company was satisfied the building fully complied with the Equalities Act and that no alterations were required.
Undaunted, Connie challenged this and also wrote to McColl's seeking answers.
Got a consumer problem? The Sunday Post's Raw Deal team can help
Last April, the retailer wrote back to say all of its shops had been surveyed "some time ago" and appropriate adjustments had already been made.
McColl's did indicate, however, that it would still seek estimates for carrying out alternative works and would do all they could to solve the problems.
"I completely disagreed that the building fully complied with the Disability Act and I was not going to accept this as an answer," Connie said. "I know what my rights are, and how to fight for them.
"I was not going to give up because there are an awful lot of people who have restricted movement and who have difficulty accessing the Post Office.
"It also serves as a bank and a shop so having proper access is important.
"All I was asking is that electronic pads are fitted to the outside of the shop to make it easy to get in without any help from the busy staff, and to make the wheelchair ramp more secure."
After encouraging feedback from McColl's initially, everything went quiet for several months.
Feeling she was still getting nowhere, Connie then wrote to Raw Deal.
We contacted McColl's asking the company to look into the matter – and the company has now decided to rectify the issue. The retail chain has now contacted Connie to confirm it is obtaining quotes for improvements to the electronic doors, while it will also be fitting a lip to the wheelchair ramp.
"I hope that you find this a positive move toward improving your shopping experience," a company spokesman wrote.
Connie is now counting the days to when she and other people with mobility issues can access the Queensferry Road Post Office a lot more easily.
"Raw Deal has been fantastic in helping moving this forward," she said. "It will make a big difference to a lot of people."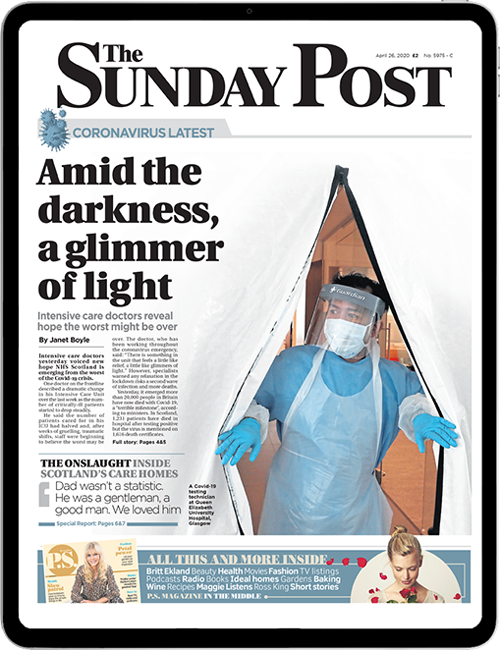 Enjoy the convenience of having The Sunday Post delivered as a digital ePaper straight to your smartphone, tablet or computer.
Subscribe for only £5.49 a month and enjoy all the benefits of the printed paper as a digital replica.
Subscribe