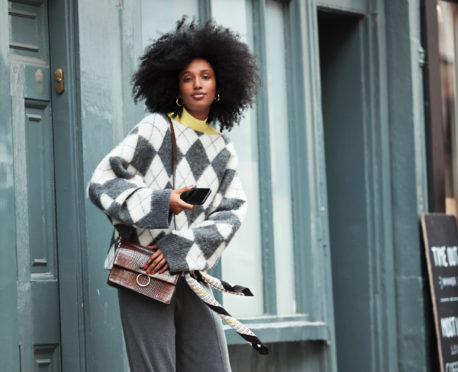 For generations, the iconic diamond pattern of Pringle knitwear has been ubiquitous on golf courses around the country.
But now the heritage brand is lending its look to help drive sales with younger fashion lovers.
This month saw the launch of high street retailer H&M's first collaboration with Pringle of Scotland, bringing a modern aesthetic to the traditional knitwear brand, originally designed in the Scottish Borders more than 200 years ago.
With many items selling out within the first few days, the collection of Argyle and Jacquard-themed jumpers, dresses, hoodies, leggings, and even matching doggy sweaters, has brought Pringle back on to the world stage.
Katy Wallace, brand director at Pringle, said it's due to the renewed interest in wearing sporty attire everyday, combined with a uniquely Scottish look.
"H&M approached us towards the end of 2018, and we were really excited," said Katy.
"Although we have a long history of partnering with young upcoming British brands and working with department stores, in our 200-year history we've never done a collaboration of this size.
"We brought out lots of our archive and their designers had a look at our jumpers and pieces from our past. Their demographic is younger, but we have an incredible history and heritage.
"You don't want to feel like you're churning out the same thing – you want to be true to your heritage, but you're also constantly looking for new ways to innovate and move forward."
Athleisure – a global trend in which sporty clothing is worn to the office, school or social events – now has an estimated worth of more than £60 billion, and experts say the market is set to grow by 30% in the next year.
Katy said: "Sport has been a big part of Pringle history, right from the early days when we created knitwear for ladies on the golf course to dressing lots of cricket clubs. But now, the way sportswear is worn is so modern.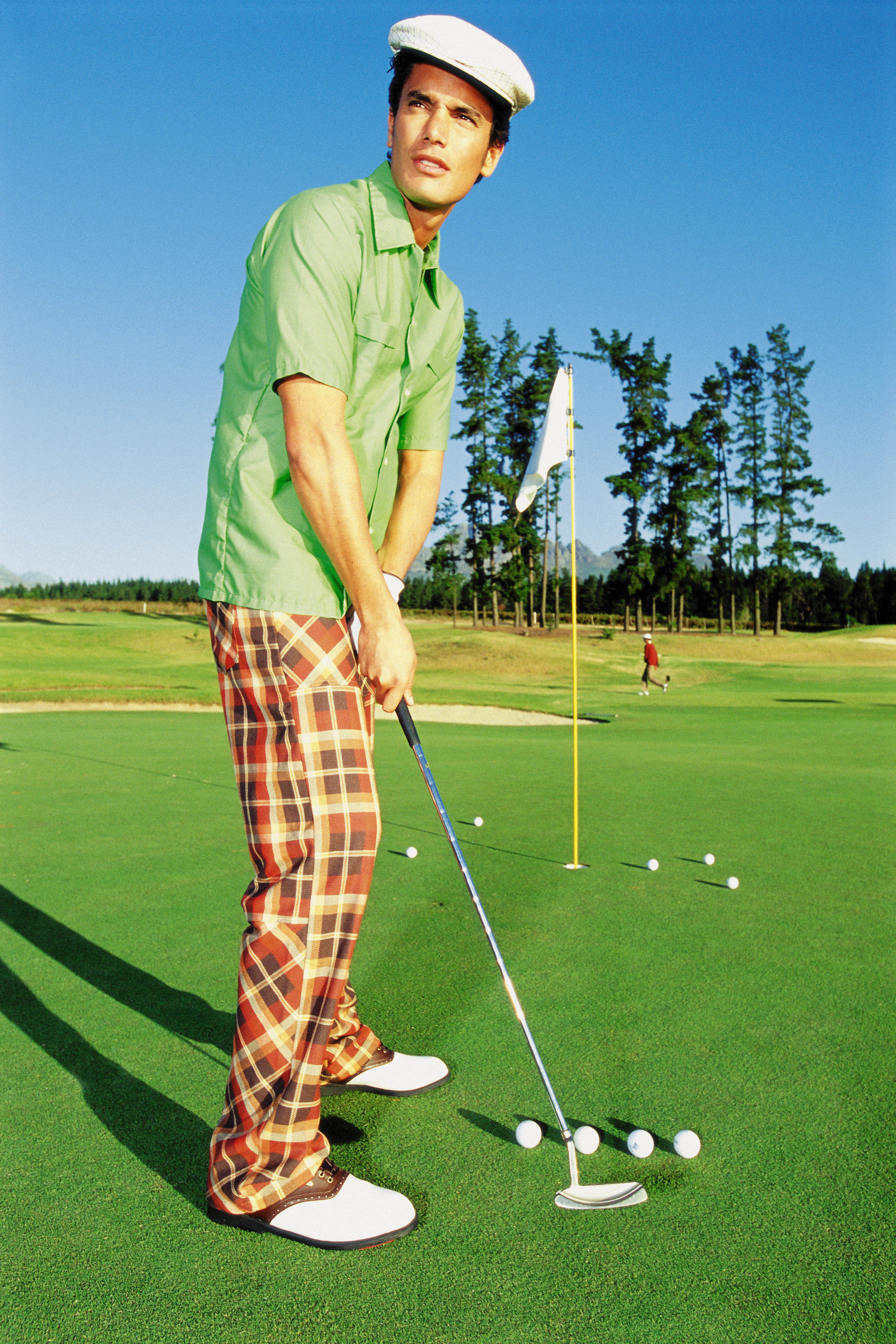 "Athleisure has become absolutely huge. I don't know if it's because more people are doing yoga and pilates, but now people are wearing athleisure as normal daywear."
The H&M and Pringle collaboration is just the latest example of Scottish textiles, patterns and traditional manufacturing influencing the fashion industry.
Designers such as Alexander McQueen and Vivienne Westwood have a long track record of using tartan in their collections, and even beauty brand Illamasqua released an Electro Tartan make-up range, inspired by earthy, autumnal tones.
While tartan, Argyle and other traditional patterns have a long history, they still manage to look modern, as Katy explained: "The use of colour is really beautiful. That's what's been so inspirational for so many fashion brands.
"Whether it's all natural, earthy colours or real pops of brightness, there are so many ways you can work it – and it's still really modern."
Here, we speak to two fashion experts to discover how Scottish design has influenced designers from season to season.
---
Wendy Rigg, P.S. fashion editor
Scottish fashion has always had enviable credentials, dating back to the invention of the kilt in the 16th Century.
Today, our renowned textile industry supplies some of the biggest global names in fashion, including Chanel, Hermes, Gucci, Louis Vuitton, Prada, Ralph Lauren, Donna Karan and YSL.
Woven only in the Outer Hebrides by crofters in their own homes, Harris Tweed even has its own Regulatory Act of Parliament.
Sales of the fabric have soared, and the brand is enjoying an on-trend moment.
Total production is said to be around a million metres of cloth a year.
For 300 years, Scottish cashmere production has been honed and perfected, and only one Highland mill carries out the entire process for Britain. It is supplied to Chanel, Prada, Louis Vuitton and Burberry, to name but a few.
As well as fabrics, we can boast designers of international repute.
Acclaimed fashion designer Christopher Kane, from Glasgow, has won many prestigious awards, including British Fashion Designer of the Year, and is known for his provocative, creative take on the luxury market.
Scotland exports to 150 countries, and our place in the world of fashion has been hard-earned over centuries of creativity, hard work, and excellent quality.
Our textile and fashion industry is something to be extremely proud of.
I'm delighted to see Pringle taking centre stage on our high streets.
Renowned world-wide for its heritage and superior quality, Pringle has been worn by many famous faces over the years, including royalty and Hollywood A-listers.
Now, it's fantastic to see the signature Argyle pattern being introduced to a new, younger demographic, proving that although it cuts a dash on the golf course, it's definitely not just for the fairways.
As we speak I'm popping my Pringle Argyle print mac into the dry cleaners. I bought it in the noughties and it's getting a rerun!
---
Kay Muir, fashion lecturer at Glasgow Kelvin College
Traditional Scottish textiles include wool, tartan and Harris tweeds, which began as small-time productions in crofts by individual weavers.
Tartans also eventually developed to identify the different clans, and were banned for a while after the Jacobite rebellion of 1745.
Nowadays, our fabrics are used by leading designers, such as Vivienne Westwood and Alexander McQueen, as well as homegrown talent, like designer Siobhan Mackenzie, who is a former Glasgow Kelvin student. Her luxury brand really updates tartan for the modern market.
Some of the students we have don't know the difference between woven and knitted textiles – they maybe didn't have a granny who knitted, and so those traditional skills are being lost, despite Scotland's long history.
So, we're working towards keeping that alive with our courses.
And anything that improves knowledge of heritage and woollen fabrics, such as Pringle's collaboration with H&M, is great.
If you look at the Scottish landscape, the beauty of the countryside comes out in our fabrics.
That's why our heritage and authenticity attracts designers.
TV series such as Outlander have also been a big influence, thanks to costume design, and fashion bloggers are also helping raise awareness of our fantastic brands and designers.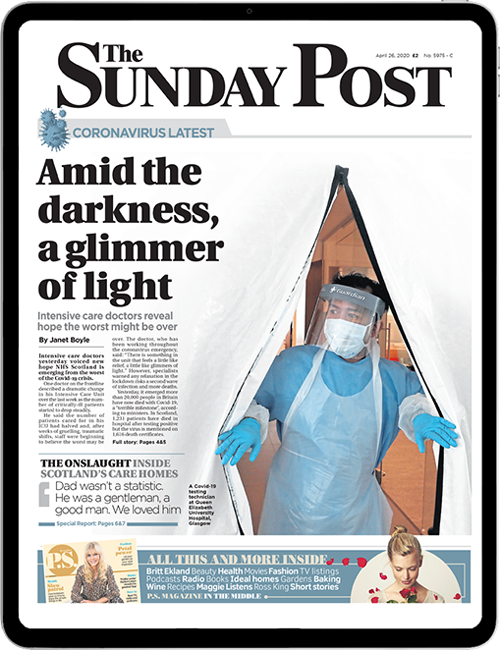 Enjoy the convenience of having The Sunday Post delivered as a digital ePaper straight to your smartphone, tablet or computer.
Subscribe for only £5.49 a month and enjoy all the benefits of the printed paper as a digital replica.
Subscribe