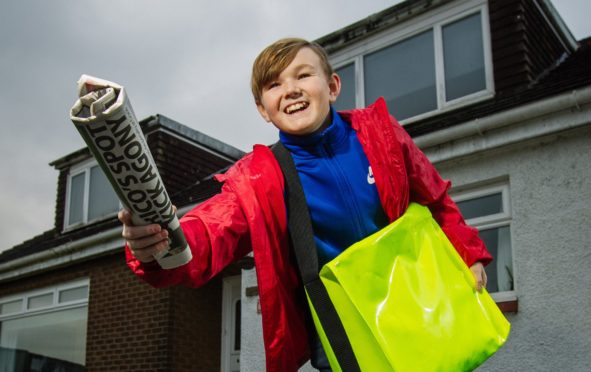 Waking up before dawn to fold and stuff papers before plodding the local area to deliver the day's news, come rain or shine, was once a rite of passage for most youngsters.
But, according to a new survey by The Duke of Edinburgh's Award, more than half of modern teenagers (51%) have never had a paper round or any other part-time job, and 72% of employers admit many school leavers aren't equipped with the right skills to succeed in employment as a result.
What's more, the Resolution Foundation also recently found only a quarter of 16 and 17-year-olds have a traditional "Saturday job" – compared with 48% in 1999 – causing them to become part of the 3.4 million UK adults who have never had a paid job. In response, the youth awards scheme launched The Experience List, with 25 essential "character-building activities" all teenagers should try in an attempt to improve future career prospects, with work experience or a part-time job topping the checklist.
Ruth Marvel, chief executive of The Duke of Edinburgh's Award, said: "Many teenagers aren't getting the chance to take part in activities that will help them build confidence, resilience and independence, despite teachers being keen to help them do so.
"Experience of the working world looks great on personal statements and CVs and it can help boost soft skills such as problem solving and working in a team. The experience can be priceless."
Here, we speak to one pre-teen who is bucking the trend by running his own weekly paper round, and discover the part-time jobs that made Sunday Post columnists who they are today.
---
ARRYN EMBLETON, Paperboy, 12, from Alexandria, West Dunbartonshire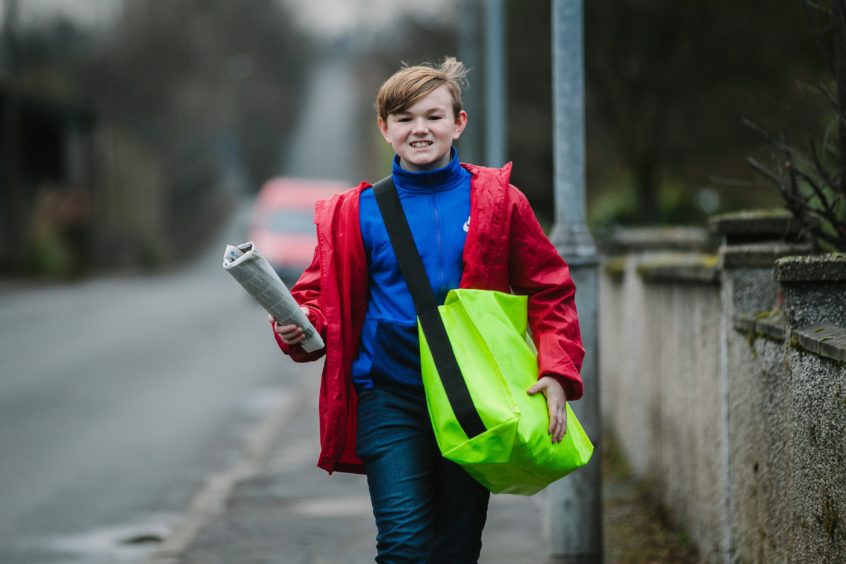 Schoolboy Arryn started delivering copies of his local paper after looking for a way to earn a little more pocket money. And the 12-year-old pounds the pavements every Monday night by himself, ensuring his neighbours receive the weekly newspaper
straight to their door.
"Originally I was meant to do the paper round with a pal, but he had too much on, so I decided to just do it by myself," explained Arryn, who folds and stuffs the papers after they are delivered to his house on Monday afternoon.
"I went to my local newsagent, asked if they knew how to start a paper round, and they gave me the details for our local newspaper. I got in touch and then got started in about September last year."
Earning just under £30 each week, Arryn is pleased to have money he's earned for himself – and he doesn't have to worry too much about dodging barking dogs.
"I deliver 25 papers every Monday and earn about £28. At Christmas, I bought presents with my money, and I like going to the skate park so I use my wages there sometimes, too.
"I like doing the round, and there are only a couple of houses with dogs. But I know the people that live there so I know the dogs, and it's fine.
"It's really good to have a part-time job if you want to have some of your own money."
Arryn's mum, Jackie Davies, added: "Taking on the paper round was all Arryn's own initiative. I'm really proud of him. He's doing really well, making a good wee amount of money, and it's good for giving him some independence.
"When I was younger we all did something, even if it was just selling Avon! It's changed days now."
---
JUDY MURRAY, Tennis coach and Post columnist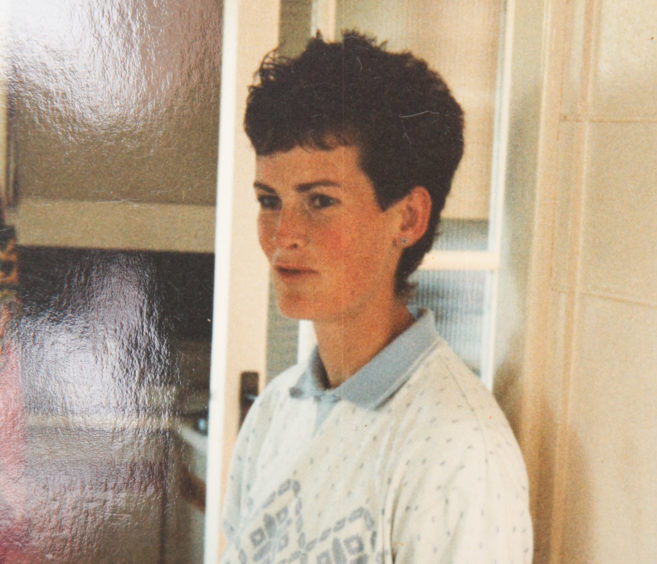 I had a Saturday job when I was 15 in a grocer's called Robertsons on Dunblane High Street. When I started, I packed boxes for the home delivery service. People who didn't have time or weren't able to come down the street would send in a list of what messages they wanted, and I would pack it all into a box to be delivered later that afternoon.
I remember the storage room was opposite the shop on the other side of the street and down into a basement. I used to always hate going to the storage room because it was really dark and just a little bit scary. I later graduated to being allowed to slice ham and cut cheese, which was actually quite exciting.
I think I earned £6 for the whole day, working nine until five with a lunch hour. That works out as less than a pound an hour, but back then it felt like a fortune!
---
ROSS KING, Our man in Hollywood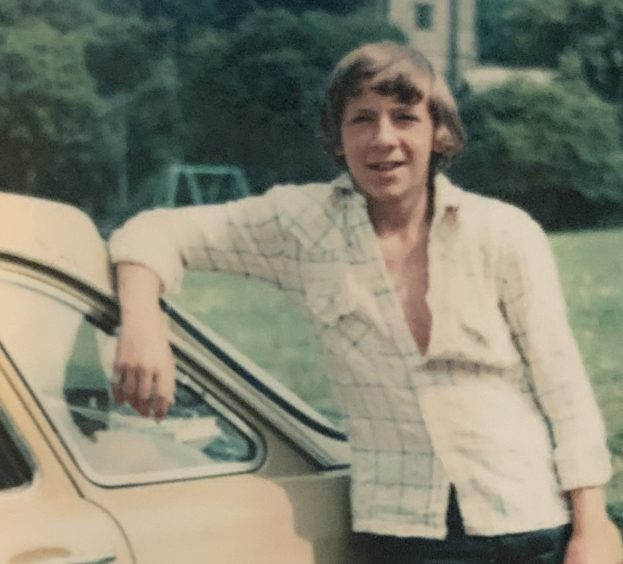 My first job was "Saturday Boy" at Radio Clyde. I was the studio factotum and did everything from making tea, photocopying, rigging football grounds for commentary, or even occasionally getting on air with an interview. I even got a chance to say things like "it's two minutes after two o'clock and time for Super Scoreboard".
I genuinely loved every minute of it, even when standing on top of the radio van trying to get the mast to stay up while I was pelted with sleet!
---
ALAN BRAZIL, Football pundit and Post Match columnist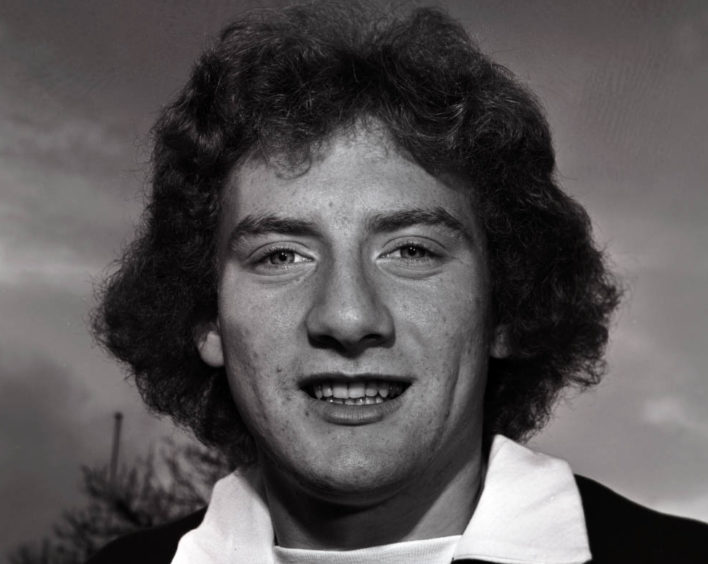 My first job was as a Sunday paperboy around Simshill in Glasgow.
I must have started when I was 12 – up and out of bed at 5am to head to the paper shop. Every house took a paper in those days, so the bag near-enough broke my back, but I did it every week without fail for a few extra pennies. I wouldn't change it. It set me off on the right track as far as I'm concerned.
The start of my football career involved its share of back-breaking labour too. As an apprentice at Ipswich Town, I cleaned senior players' boots for two years, along with whatever other menial jobs needed doing around the stadium and the training ground. As with the paper round, it was tough going at the time, but I'm glad I went through it now.
It helped me build a work ethic and gave me a respect for the professional players who had done their stint in the boot room as youngsters. Grafting in your younger years was a rite of passage at that time. It toughened you up.
Young footballers at top clubs today don't get the same grounding, and I reckon it's a shame.
---
WENDY RIGG, Expert stylist and P.S. fashion editor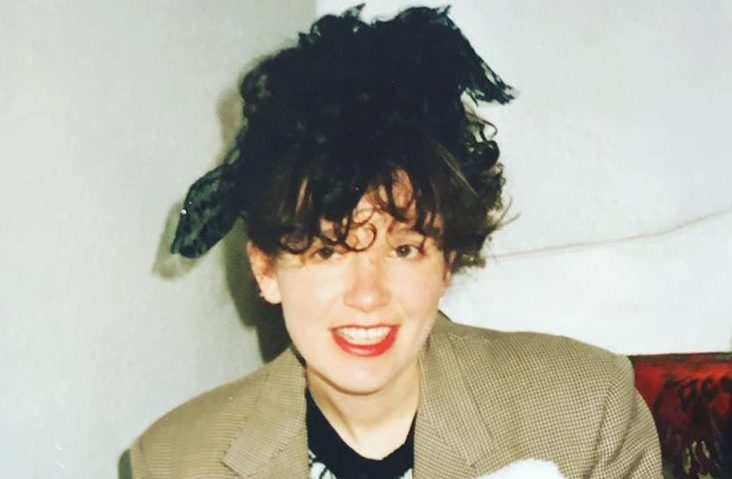 I worked in Pepita's coffee shop and bistro in St Andrews in the 1970s, when I was 16. It was a lovely vegetarian place with fantastic cakes and desserts. It was pretty hectic.
My school friend Gillian and I were usually on the downstairs till, which meant serving coffees and cake. Apart from learning that a piece of cake stashed beside the till was always a good idea, we had to learn money skills, which for someone who wasn't great at maths was no mean feat.
I was shy and the job definitely helped me overcome it, which was crucial for later job interviews and helped with social situations, too. We also had to learn to think on our feet and be team players.
It was great having my own money, and having a job gave me a sense of independence. Overall, it gave me great life skills, not to mention picking up a few tasty recipes along the way – and developing a cake habit!
---
MAGGIE CLAYTON, Our P.S. Agony Aunt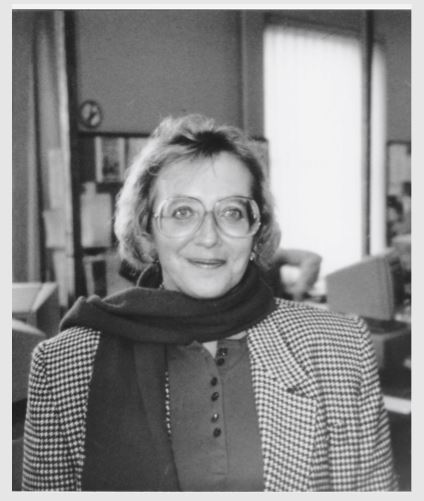 My first part-time job was in Airdrie and Coatbridge library where I worked every Saturday and earned £5. I loved the work because I got to borrow all the new books before they went on the shelves. I discovered authors I'd never read before.
I thought about training to be a full-time librarian. My mum wanted me to stay on at school and get enough Highers to go to teacher training college but everything changed when I saw a job vacancy for a trainee reporter on the local newspaper, the Airdrie and Coatbtridge Adverstiser. I'd read a novel called Sally Baxter Girl Reporter. Sally wore a red coat and went about discovering interesting things, meeting new people, having adventures and writing stories. It sounded fantastic.
I applied for the job and got it. I earned £11 a week at first and after training that went up to £18 a week, which I thought was amazing and I bought myself a Mary Quant-style red plastic mac.
I'd arrived and found the job I loved then and still do.
---
AGNES STEVENSON, Gardening expert and P.S. writer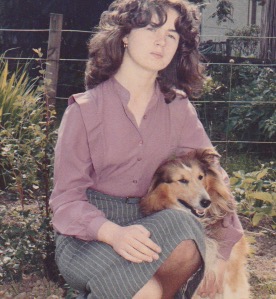 Not everyone kicked off their career working for royalty, but not everyone is hired by self-styled Wellie King of the north-east of Scotland, shoe shop owner Keith Cockburn.
Between the ages of 13 and 18, I turned up on Saturdays and every day after school to help the population of Huntly and the surrounding area. By the age of 14, I was adept at measuring the feet of squirming toddlers, I could spot a browser from a buyer, and could run an entire shop on my own.
I was well paid, treated with affection and became like a member of the family. For my efforts I was given an invaluable introduction to the world of work.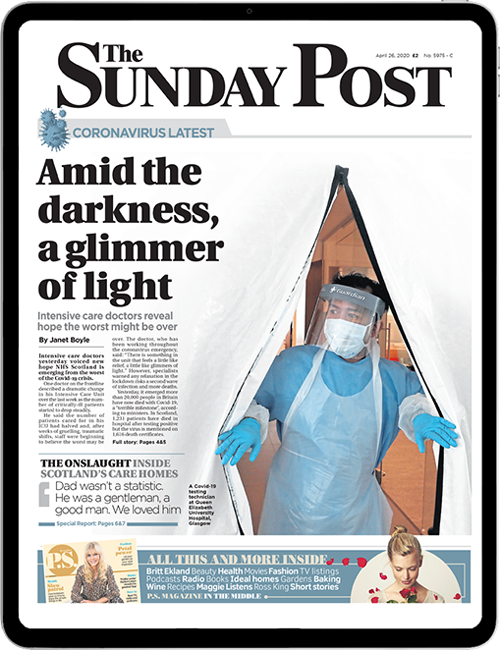 Enjoy the convenience of having The Sunday Post delivered as a digital ePaper straight to your smartphone, tablet or computer.
Subscribe for only £5.49 a month and enjoy all the benefits of the printed paper as a digital replica.
Subscribe