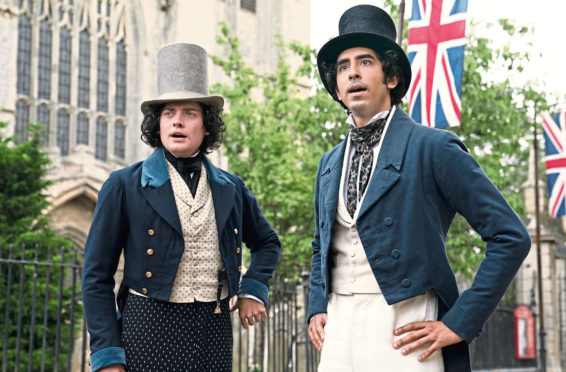 William Harrison Ainsworth is the 19th-Century writer most of us haven't heard of.
Literary historian, editor and novelist Dr Stephen Carver tells Sally McDonald The Honest Truth about why the great man – once known as Scotland's Lord Byron – is so unknown nowadays.
---
Why did you write this book?
A long-held desire to get Ainsworth back into British literary history. I love his work and have a bit of a hobbyhorse about unjustly neglected or forgotten 19th-Century authors. From costume drama and the heritage industry, you'd think no one was active except Austen, Dickens and Charlotte Brontë. I'm sure viewers and readers would respond to his stories if they had access.
Did he and Dickens know one another in life and were they rivals?
When Ainsworth's star rose, Dickens was still a struggling journalist. He looked up to Ainsworth as the ideal of a successful author, and even affected a similarly dandyish style. Ainsworth admired Dickens and invited him to his exclusive literary soirees.
It was here that Dickens met his first publisher, John Macrone, his illustrator, George Cruikshank, and his best friend and biographer, John Forster.
After The Pickwick Papers, Dickens was outdistancing Ainsworth in success. Both commanded equal sales.
What were Ainsworth most popular/famous works?
Most of his bestsellers fall between Rookwood in 1834 and The Lancashire Witches in 1848.
These novels were household names and remained so until the 1880s. Jack Sheppard was the last "Newgate Novel" and it blew Oliver Twist out of the water at the time.
After this, he moved towards historical romances, often set around national monuments like The Tower of London. The book was so successful that it caused the run-down Tower to be restored as a national treasure.
Is it true his talent was judged to be as great as that of Lord Bryon?
Oddly, yes, but only at the very start of his career.
He was strikingly similar physically: a stylish dresser and lady's man, with curly dark hair and sharp, intelligent eyes.
When Rookwood published, reviewers fell over themselves to liken Ainsworth's skills to Byron's brooding Romanticism.
Can you tell us something about Ainsworth's love of Scotland?
He was an ardent if rather outdated Jacobite, having grown up listening to his mother's relatives telling stories of the Manchester Rebels and the heroes of the '45.
He wrote several Jacobite novels: James the Second, Boscobel, Preston Fight, and Beatrice Tyldesley.
He also published Sir Walter Scott's original Bonnie Dundee in the 1840s, and he was on the funding committee for the Scott Monument in Edinburgh.
Why have Dickens's books had long-lasting fame while Ainsworth's are forgotten?
Dickens' novels deal with timeless human universals, while his use of language is stunning. Dickens was also adopted by critics as the natural successor to Scott. His reputation was already iconic in his own lifetime.
Ainsworth's novels were of their time and started to feel outdated towards the end of the century. But the main reason is his near constant critical annihilation led by the likes of Thackeray and Forster and perpetuated throughout his lifetime as the Victorian epoch became ever starchier. He was edited out of the history of popular literature.
Why is your own book so important?
My hope is that it reintroduces Ainsworth to the world and reminds people that 19th-Century fiction does not begin and end with Dickens. I'd love to see some of his novels in print, and dream of a Jack Sheppard serial starring Tom Hardy and Robert Carlyle.
Of all my research into literary history over the years, it is this story that is closest to my heart.
---
The Author Who Outsold Dickens: The Life and Work of W. H. Ainsworth, Stephen Carver, Pen & Sword History, £20.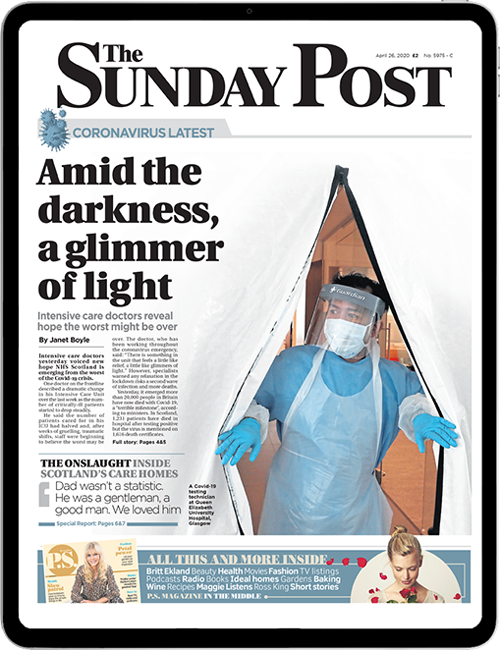 Enjoy the convenience of having The Sunday Post delivered as a digital ePaper straight to your smartphone, tablet or computer.
Subscribe for only £5.49 a month and enjoy all the benefits of the printed paper as a digital replica.
Subscribe