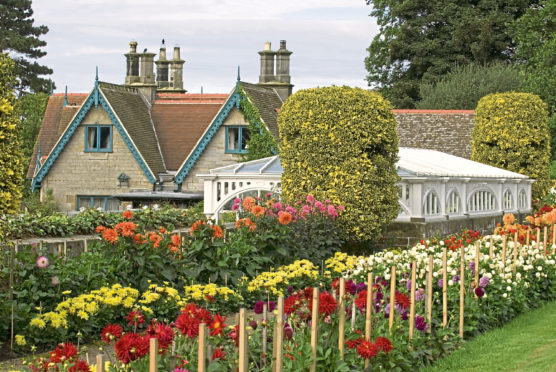 They were a hidden 19th-Century army of ordinary green-fingered lads.
But together they went on to shape Britain's gardens.
Here Fiona Davison tells Sally McDonald how she stumbled on the fascinating hand-written stories that helped inspire her intriguing new book.
---
What inspired you to write this book?
A book of notes I found in the Royal Horticultural Society's Lindley Library in London where I work.
It is the finest horticultural library in the world, crammed with amazing books about plants and gardens so finding a book there should not have come as a surprise – but this was different!
It was a rather shabby, old notebook labelled Handwriting of Under-gardeners and Labourers.
Inside was just that, 105 short handwritten entries written between 1822 and 1829 by young gardeners, recounting their lives from the age of around 14 until they were "received into the Society's Garden".
I was so intrigued, I became determined to know more. Who were these men and what happened to them after they had joined the Horticultural Society? My book is made up of the answers to these questions.
Why is it important?
The book gives an insight into the lives and contributions of a group of gardeners who have largely been forgotten. The one exception is Joseph Paxton. His remarkable achievements include the great gardens at Chatsworth and of course designing the Crystal Palace for the Great Exhibition of 1851.
His entry in the Handwriting Book gives an insight into how ambitious he was even as a very young man.
However, until now the other 104 gardeners have been ignored. The Chiswick garden they trained in was built over and no trace survives. I hope The Hidden Horticulturists reveals the fact they led fascinating lives and helped shape the way we garden today.
How long did it take you to research?
Over four years. The gardeners' trail took me from Chiswick to Bolivia, Australia and Egypt, uncovering tales of fraud, scandal and madness, not to mention lots of great plants and gardens!
What was the greatest challenge?
The fact that some of the men were pretty hard to track down. They weren't the type to write autobiographies, diaries or even long letters. I had to catch fleeting glimpses of them in newspaper articles, adverts, court records and the census. Of course nothing beats tracking a new historical detail down, so I would say my greatest reward was uncovering their stories.
How important is Scotland in the story you recount?
Nearly a third of the young gardeners who trained at the Society's Chiswick garden were Scottish. Some of the most interesting stories feature Scottish gardeners like Robert Thompson of Echt who wrote one of the most influential gardening books of his day, or the volatile James Barnet from Perth who vandalised his own garden.
What was the most important thing you learned on the way?
How much we owe to Victorian gardeners. Whether it is the food we grow to eat, the style of our city parks, how we buy plants or the way we think suburban gardens should look, it is possible to trace influences back to these pioneering gardeners.
Your most surprising finds?
While they trained at Chiswick, the men shared the garden with a ferocious Harpy Eagle, sent to the Society from Brazil. They fed it a diet of live cats. It makes the bird feeder we have in our gardens look a little tame!
Which characters will you remember most and why?
Probably George Watson, an Anglo-Indian gardener who had to battle prejudice all his life and was sent thousands of miles from Calcutta to cold West London to learn his craft. Also Thomas Bridges, an intrepid plant hunter who went to Chile without knowing a word of Spanish and who was at the heart of a race to find and grow one of the most striking plants ever seen.
The Hidden Horticulturists: The Untold Story of the Men Who Shaped Britain's Gardens by Fiona Davison, £25, Atlantic Books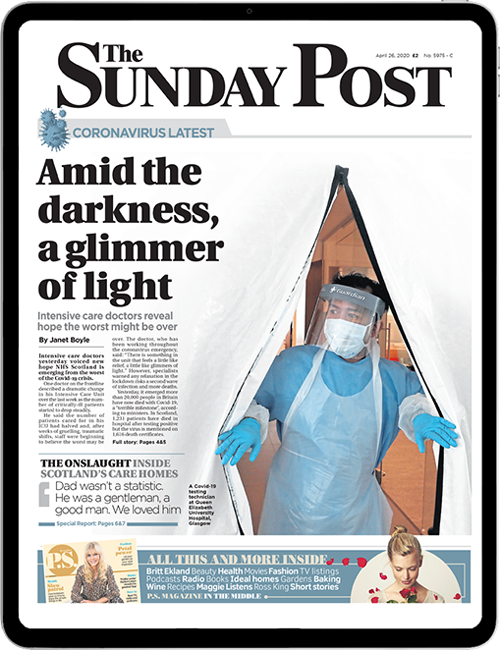 Enjoy the convenience of having The Sunday Post delivered as a digital ePaper straight to your smartphone, tablet or computer.
Subscribe for only £5.49 a month and enjoy all the benefits of the printed paper as a digital replica.
Subscribe