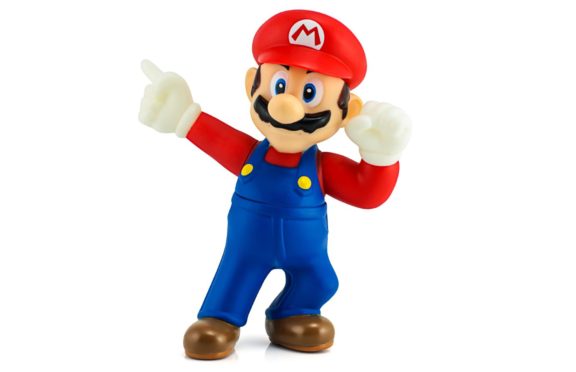 As the producer of some of the world's most popular games featuring iconic characters like Mario, Nintendo has stayed top of the gaming leaderboard.
Here, writer Chris Scullion tells Laura Smith the Honest Truth about the entertainment giant and its plucky plumber hero.
---
What are the origins of the gaming giant, Nintendo?
The company was founded 130 years ago in Kyoto, Japan and originally specialised in handmade playing cards. Over time, these became less popular so the company switched to children's toys, and got involved in video games in the late 1970s. Nintendo's efforts were hit and miss until 1981, when it released the arcade game Donkey Kong, its first global hit.
What is the NES?
Nintendo first released the Nintendo Entertainment System(NES) gaming console in the mid '80s and it took the western world by storm. It was so successful that a follow-up was inevitable, and that was the Super Nintendo Entertainment System (the SNES), which came to America in 1991 and Europe in 1992. Whereas the NES had an eight-bit processor, the SNES had a 16-bit one.
What was its impact on the industry?
The SNES and its rival, the Mega Drive, made by Sega, were a huge leap forward in gaming and helped continue to propel video games into mainstream culture. Characters like Mario and Pac-Man were already popular in the '80s and early '90s but when 16-bit consoles, like the SNES, came around, and the technology went beyond simplistic graphics accompanied by bleeps and bloops, it solidified gaming as something that was very much here to stay.
How many games were developed for the SNES?
There were around 780 SNES games released in North America and Europe, and many more released in Japan. Some of the most popular gaming series of all time appeared on the SNES; Super Mario World, The Legend of Zelda: A Link to the Past, Street Fighter II, the first Fifa game, Super Mario Kart, Donkey Kong Country and Starwing. Nintendo's current console, the Switch, has a Netflix-style subscription service where you can play a selection of SNES games and they still hold up extremely well nearly three decades later.
When did Mario enter the picture?
In the early '80s Nintendo had made an arcade game called Radar Scope, but arcades didn't seem interested in it. Nintendo was stuck with a bunch of unsold machines, so it asked its staff to think of ways to repurpose them.
A young Shigeru Miyamoto (who had been hired as a designer to help create packaging illustrations) came up with the idea of Donkey Kong, which was released in 1981 and starred Jumpman, who would then be renamed Mario.
The reason Mario is so well-loved is that even from that very first appearance in Donkey Kong he's always been the underdog: he's a slightly chubby guy with a dodgy moustache, but he does an honest trade (he's a plumber) and his heart's in the right place.
What do you think is the enduring appeal of gaming?
The main reason I've been playing games for more than three decades is because it's the most interactive form of entertainment. I will always enjoy reading a good book, listening to a great album or watching a movie, but there's just nothing like being able to create your own story instead.
When it all comes together perfectly in a game like Super Mario Odyssey or Legend Of Zelda: Breath Of The Wild, no other form of entertainment is anywhere near as satisfying.
Who would win in a fight, Mario or Sonic?
If I can get really nerdy here, it depends on whether Mario is allowed to use power-ups. On their own Sonic could easily take him because he's covered in spikes and is extremely fast, but Mario has been able to use a wider range of power-ups over the years and if he could use those he could probably win by throwing fireballs or ice balls at Sonic. I'm 37 years old, in case you were wondering.
---
The SNES Encyclopaedia: Every Game Released for the SuperNintendo Entertainment System is published by Pen and Sword, out now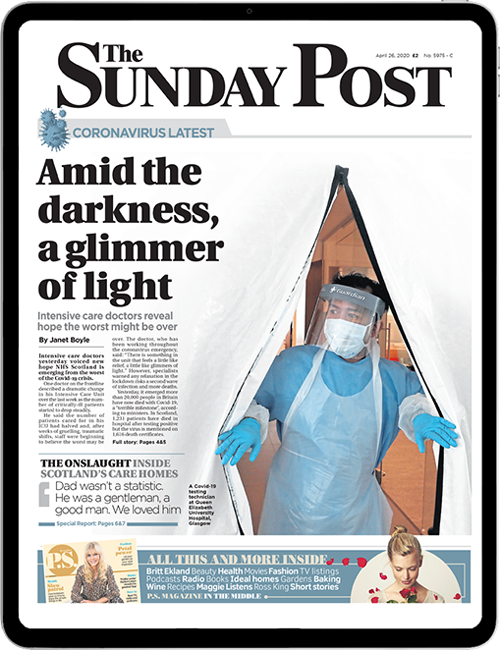 Enjoy the convenience of having The Sunday Post delivered as a digital ePaper straight to your smartphone, tablet or computer.
Subscribe for only £5.49 a month and enjoy all the benefits of the printed paper as a digital replica.
Subscribe