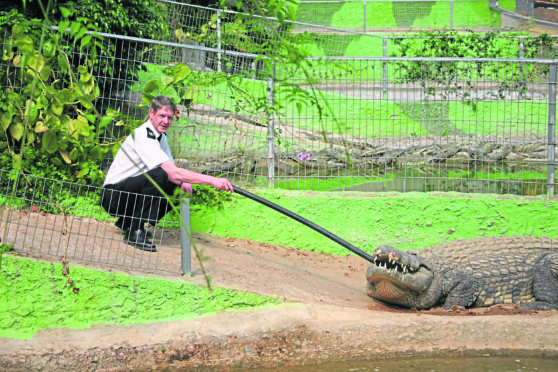 Animal welfare boss Mike Flynn has rescued thousands of vulnerable creatures, including a crocodile from the boot of a car.
He tells Sally McDonald the Honest Truth about the highs and the horrors of life with the Scottish Society for Prevention of Cruelty to Animals
Why did you join the SSPCA?
I am passionate about animal welfare. I worked at Edinburgh Zoo before joining. It seemed like a natural move.
How many animals have you saved?
Too many to count! Over the last decade alone, the society has cared for 130,000 animals, including 36,333 dogs, 31,548 cats, 10,770 rabbits and 533 horses and donkeys.
Which cases have shocked you most and why?
One of the most shocking was that of illegal puppy farmer Frank James. Across two raids at his rural Aberdeenshire property, we seized more than 105 dogs. We believe this was the largest puppy farming operation in Scotland.
Conditions were disgraceful – far below the minimum standard of animal welfare. The premises was effectively a battery farm for pups. Our investigation revealed bitches were being intensively bred with little to no regard for their welfare. We found a burnt-out van with puppy carcasses inside. Last August, James was jailed for nine months.
Despite the grim circumstances, a monumental effort from our inspectorate, veterinary experts and rehoming teams made sure all but one of these animals found fantastic homes. We reunited many of the dogs at our Glasgow centre and the difference compared to when we seized them was unbelievable.
Can you give some examples of the most unusual animals you have helped?
A man had kept a crocodile in a bath in a high rise in Leith, Edinburgh, in 2004. Our special investigations unit was notified that he was offering a spectacled caiman crocodile for sale online. Our team contacted the man and arranged to meet him in a car park. The man had brought the five foot long crocodile in the boot of his car.
When he realised who we were, he became aggressive and was restrained by the police.
The crocodile, which we named Jimmy, was taken to our wildlife centre. We eventually found a crocodile park in Torremolinos in Spain that was happy to take him. I travelled with Jimmy and a colleague from Edinburgh to Madrid via Heathrow. Heathrow Animal Reception Centre asked us to help them as they had another crocodile to take to the sanctuary.
In Madrid, we had to hire a vehicle to transport the two crocodiles. Jimmy has been happy in his new home. The last time I went to visit was five years ago and he's doing really well.
What achievement are you most proud of?
Everything from supporting the Scottish Government's Buy a Puppy Safely campaign, to setting up our education programme, which reaches 250,000 children and teaches them to treat animals with compassion.
What have you found most rewarding?
Animal welfare standards have improved immensely. We receive no government funding – all of our funds come from our supporters. Because of this kindness, we've been able to build our National Wildlife Rescue Centre in Fishcross. The centre cares for 10,000 wild animals every year.
To report concerns for an animal's wellbeing call the SSPCA's helpline on 03000 999 999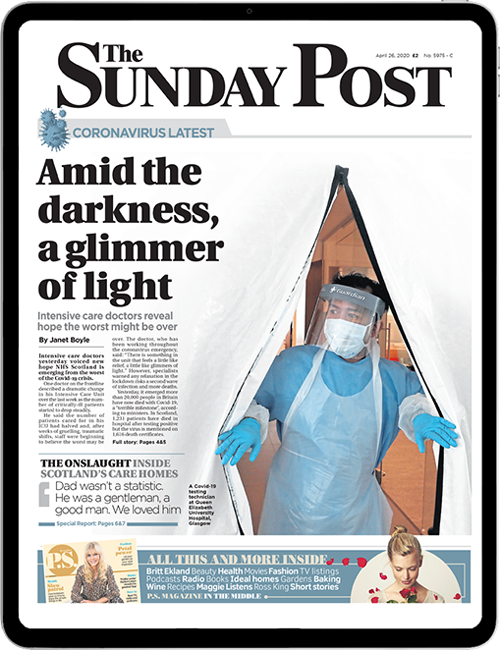 Enjoy the convenience of having The Sunday Post delivered as a digital ePaper straight to your smartphone, tablet or computer.
Subscribe for only £5.49 a month and enjoy all the benefits of the printed paper as a digital replica.
Subscribe