For a spectacularly creepy yet historically accurate Scottish Halloween costume, look to Shetland's skeklers.
Writer and filmmaker Roseanne Watt tells Laura Smith the Honest Truth about the fascinating ancient island folk tradition and recent attempts to revive it.
---
How did you first find out about the skeklers tradition on Shetland?
I'm a writer and filmmaker who was born and raised in the village of Sandwick, Shetland. I first came across them in a book of Shetland folklore by local writer, James R Nicolson. I was immediately drawn to the strangeness of them and how creepy they looked. There is also a recreated costume of one in the Shetland Museum. It's one of my favourite exhibits.
What is skekling?
Skekling is an older form of guising, native to Shetland. They were also called "grøleks" in Unst, the northernmost island in the archipelago. Very little is actually known about the origins of the practice, but it seems to be a curious meeting point of Celtic and Norse costume traditions.
Skekling usually began around Winter Sunday, the first Sunday after Winter Day on October 14, the day that marked the beginning of winter in the isles. It would continue until January 24, now marked by the Up Helly Aa fire festival.
Skeklers would go "hoosamylla" (house to house), led by a leader known as the "scuddler" and perform skits and musical numbers in return for "a coarn o meal, a penny o money, ir a piece o flesh" (a handful of grain, penny of money, or piece of meat).
Skeklers would obscure their faces with handkerchiefs attached to their hats, and they were not permitted to take off their disguises until someone in the host household could guess who it was beneath the costume. They would also use "reverse speaking" – speaking on an inhaled breath – to further disguise their identities.
When did skekling fall out of practice?
The tradition has severely declined in the past hundred years or so. Many modern Shetlanders will not have heard of it.
What can you tell us about the distinctive skekler costume?
The costume is made of ­ oat-straw, and constitutes a skirt, collar and conical hat, usually adorned with ribbons. I believe there are costumes that had wrist and ankle cuffs, too. Though I can't say for certain why it was oat-straw, I'd wager there is a link with the end of the harvest season, with skeklers marking the definitive end of the hairst (harvest) season of work and the start of the winter festivities.
Were there any island superstitions around skeklers?
James R Nicholson wrote that the skeklers went out to remind Shetlanders of "the trows and their tricks". The "trows", similarly, are the Celtic/Scandi meeting-point of a faerie and troll. It was also very important to never deny a skekler entrance into your home, a suggested reason for this being that they might be an old god in disguise, testing your hospitality.
Are they well-remembered on Shetland?
I have heard no older recollections of skekling within living memory. However, I know there are folk in Shetland who have been reviving the tradition, particularly members of the folk band Fiddlers Bid, who regularly dress in skekler costumes made by local craftsman Ewan Balfour.
Did other Scottish islands have similar traditions?
There are numerous traditions of straw costumes across the globe, and there definitely seems to be an affinity with the "straw boys" of Ireland. In terms of specific Scottish islands, I have not heard of a straw costume, but the Oidhche Shamhna guisers of South Uist are similar in many ways, except the primary material used is sheepskin.
Have any old photos of skeklers been preserved?
Yes, there is an old photo of children dressed in skekler costumes from the island of Fetlar, taken in 1909. It is on display at the Shetland Museum and Archives.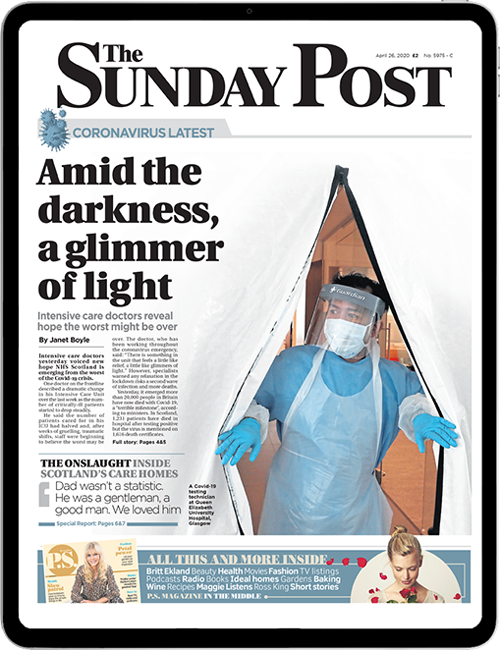 Enjoy the convenience of having The Sunday Post delivered as a digital ePaper straight to your smartphone, tablet or computer.
Subscribe for only £5.49 a month and enjoy all the benefits of the printed paper as a digital replica.
Subscribe