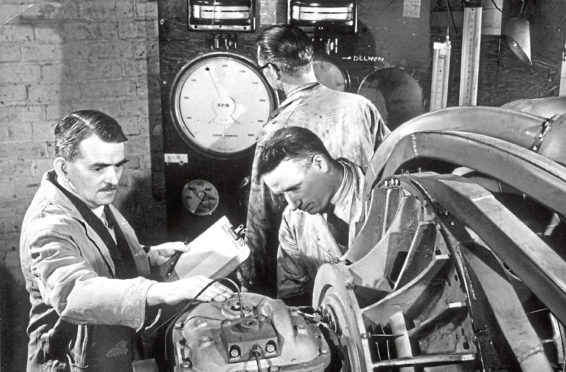 Until Covid restrictions, global destinations were something many of us took for granted.
But few know they were made possible by a little known inventor.
Historian Duncan Campbell-Smith tells Sally McDonald the Honest Truth about Frank Whittle, inventor of the jet engine.
---
Why did you write this book?
I heard someone refer to Frank Whittle as the "greatest Englishman that no one had ever heard of". That intrigued me, as a historian. Sure enough, I discovered no biography existed. So I set out to write it.
Who is Frank Whittle?
He was a working-class boy from the Midlands who joined the RAF as an apprentice straight from school in 1923. He turned out to be not just a superb pilot but also a mathematician of genius and a gifted engineer.
What was your most surprising find?
After the RAF recognised it had a genius on its hands, it gave him special leave to work on his ideas from 1936 onwards. After he died in 1996, he left all his papers to the Churchill Archives Centre in Cambridge. I spent weeks reading through them and visiting the Rolls-Royce Heritage Trust, a museum in Derby where many Whittle-related papers are kept. I came across a retired ex-engineer hugely knowledgeable on the jet engine's history. He decided he'd take me under his wing and make sure I got Whittle's story right.
When did Whittle first conceive the jet engine?
In 1929 he realised a gas turbine engine didn't have to be limited to driving round a propeller: it could be used for jet propulsion. His contemporaries thought it was science fiction.
How was his idea received by the British Government?
Government scientists pooh-poohed the notion of jet propulsion. Whittle had to wait six years before he could pursue it – then he built the first jet engine in less than 12 months, igniting it in Rugby in April 1937.
When did government recognition finally come?
Whittle turned his first experimental engine into a unit by July 1939. A visiting ministry scientist was amazed to see it run and government contracts soon followed, through the first months of the war.
What difference did this make to the Second World War?
None. Whittle set up his own operation to build the engines. But Whitehall feared it was a distraction from the war effort. Officials gave control to a car company with an inadequate grasp of the technology. That wasted three years.
When was his jet engine finally developed?
Just as it was about to be written off as a white elephant, Whittle's engine was rescued by a deal that handed its development to Rolls-Royce. It produced jet engines that were flying nine months later, by late 1943, and that went into service in July 1944.
If the government had embraced his idea prior to 1939, what impact might it have had on the war?
As soon as jet planes began flying in 1944, it was obvious the future of military aircraft had been transformed. By the end of the war, every non-jet in the RAF was effectively obsolete. If the jets had been built before 1939, as Whittle had intended … no Battle of Britain and no London Blitz, either. Perhaps no war at all.
What impact did it have on travel and eventually tourism?
Whittle had envisaged his engines powering airliners across the oceans. This began to be realised when American airlines adopted jet planes in the late-1950s. Ticket prices plummeted by the early-1970s and foreign holidays were open to all.
Without Whittle, would we have become globetrotters?
To trot the globe you have to fly very fast – and fly very high, where the air is thin. Piston engines, which ruled until the Second World War, won't work at high altitudes. So someone had to invent a different kind of engine. That someone was Frank Whittle.
---
Jet Man by Duncan Campbell-Smith is out now, £30, published by Head of Zeus, an Apollo book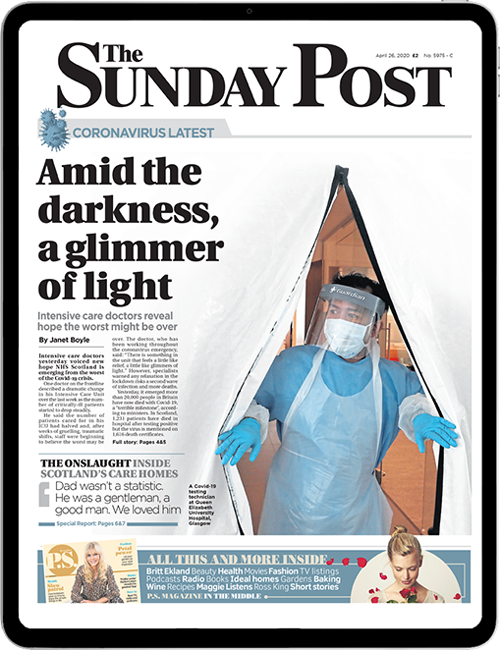 Enjoy the convenience of having The Sunday Post delivered as a digital ePaper straight to your smartphone, tablet or computer.
Subscribe for only £5.49 a month and enjoy all the benefits of the printed paper as a digital replica.
Subscribe