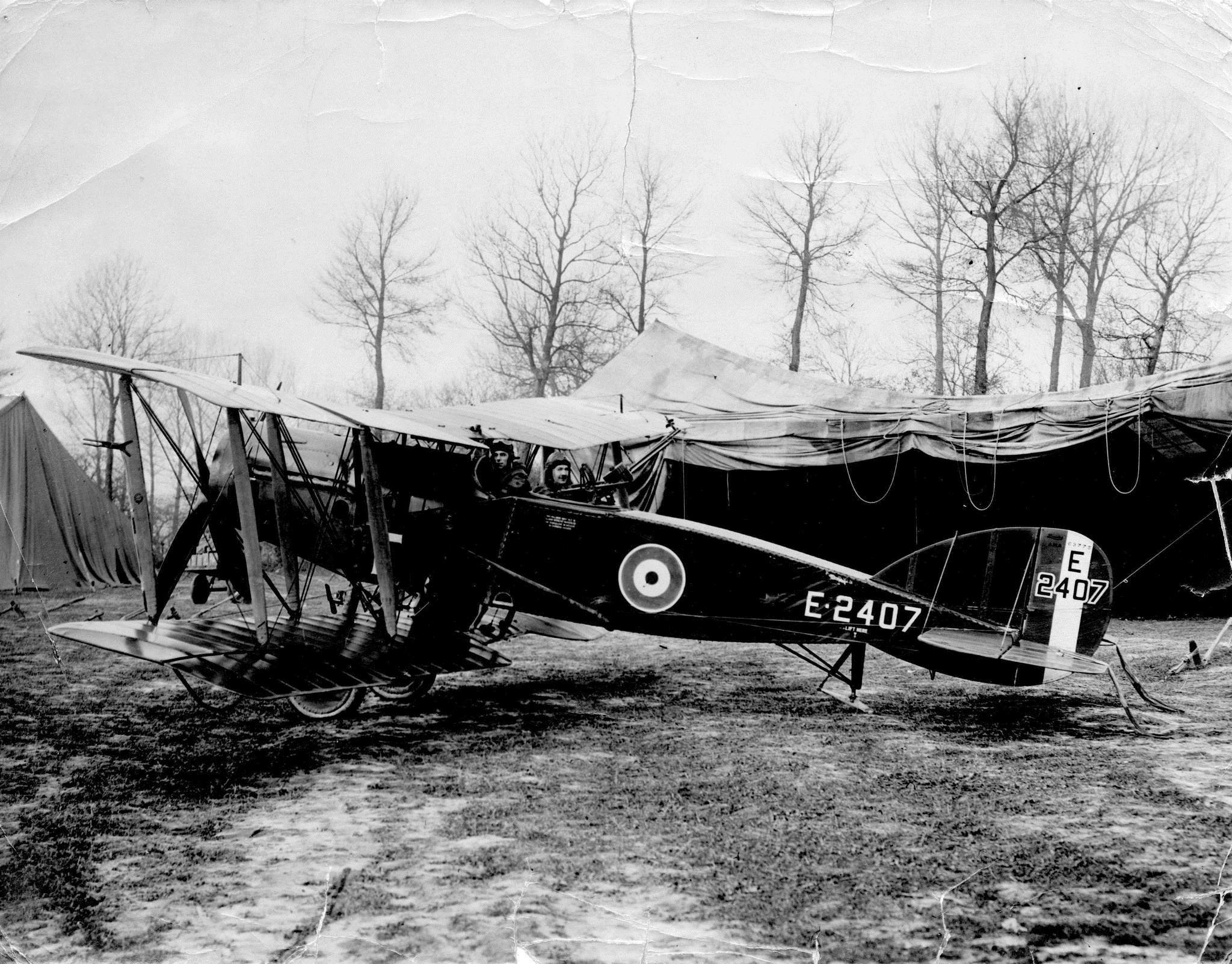 INSPIRED by his Scottish grandfather, an aerial gunner with 20 Squadron, writer Robert A Sellwood reveals the story of the most decorated unit in Royal Flying Corps history.
He tells Laura Smith the Honest Truth about what made the squadron so effective.
---
What inspired you to write this book?
I was researching the death of my Scottish grandfather, George Tester from Aberdeen. He was shot down and killed with his pilot, Captain John Santiago Campbell from Dalmuir, on September 28 1917 during the Passchendaele campaign. George had only been with 20 Squadron one week, and his pilot only about three weeks when they were killed.
I was studying the 20 Squadron Records at the National Archives and began to realise that 20 Squadron had an amazing success rate but at the cost of a heavy casualty rate. I discovered no one had written a book about them in the First World War and thought they deserved better.
What can you tell us about 20 Squadron in the First World War?
The 20 Squadron were in action over the Ypres salient between February 1916 and late August 1918, when they were transferred to the Somme area until the armistice. It was formed as the Royal Flying Corps' first fighter reconnaissance squadron in autumn of 1915 to track German Army movements.
Who flew in the squadron?
Its members eventually included those from all corners of the British Isles, and Australia, New Zealand, South Africa, India, Canada, Argentina and the US. By the armistice, more than 600 men had flown with the squadron.
What kind of planes did 20 Squadron fly?
At first, the Royal Aircraft factory's FE2B and FE2D. Then in September 1917, it was replaced by the Bristol F2B Fighter, which was very fast and manoeuvrable.
The pilot had a forward-firing gun and the added protection of a rear gunner. Both the FE2 and Bristol Fighter carried a crew of two, the pilot and an observer/air gunner.
What impact did it have?
They were arguably the highest-scoring and possibly most decorated British squadron on the Western Front, with 613 combat victories. In June 1917, the squadron shot down and killed top German pilot Karl Emil Schäfer (who'd had 30 aerial victories by that point) after a 15-minute, one-on-one duel. Then in early July they shot down and seriously wounded Germany's ace of aces himself, Manfred von Richthofen, the Red Baron.
What made the squadron so successful?
The squadron developed particular formations for their aircraft on particular types of mission, such as X-shaped for five aircraft and the defensive circle when attacked: making them very difficult to attack as every aircraft protected every other in the formation. This was particularly useful with the FE2, as the aircraft was not fast enough to escape combat, so they had to stick and fight it out. With the later Bristol Fighter, they developed different tactics by using the aircraft like a fighter where the pilot attacked an enemy with his front gun, and on passing the enemy manoeuvred to allow the observer/gunner to shoot.
How risky were their missions?
Very. They were frequently well over the German side of the trenches for two hours or longer to carry out reconnaissance missions. They were under fire from the ground troops and anti-aircraft guns all the time and attacked by larger numbers of faster German fighters nearly every day.
On the occasion they shot down and wounded Richthofen, five FE2Ds were attacked by his whole circus of around 30 Albatros scout planes but held their own until help came. Even then, the odds against them were still at least three to one. But they and 10 Naval Squadron got back home without losing a single aircraft, although an air gunner in an FE2D was killed in the fight.
This was fairly typical of what they faced every day. 20 Squadron lost 129 men, killed during the conflict and a similar number were wounded, some quite badly. If you also include those captured they suffered a casualty rate of around 50%.
Winged Sabres: One of the RFC's Most Decorated Squadrons, published by Pen and Sword.