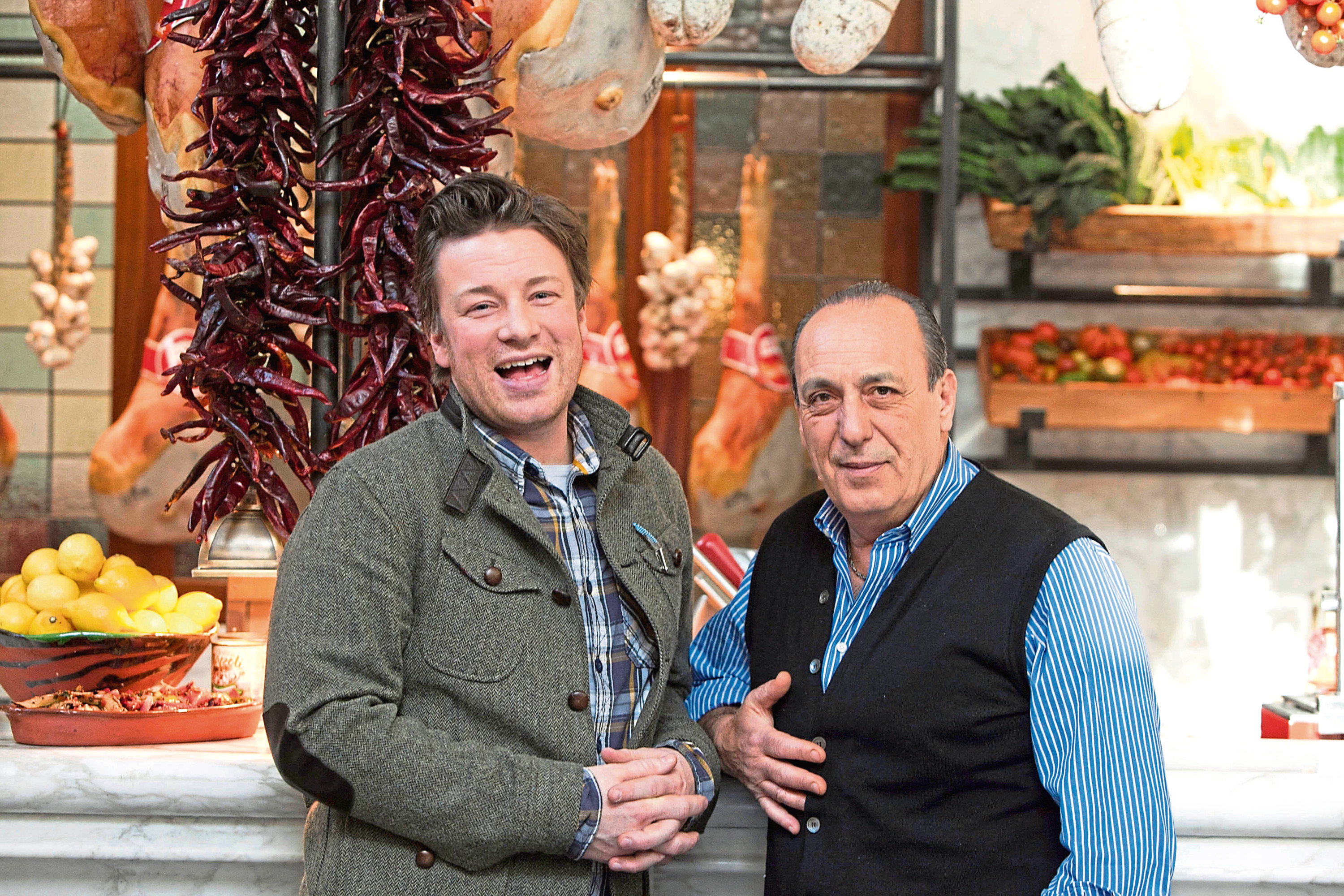 ITALIAN restaurateur Gennaro Contaldo, one of the UK's best-loved chefs, will be appearing alongside his long-time friend Jamie Oliver in Jamie Cooks Italy on Channel 4 this summer.
He is also celebrating the success of his latest book, Gennaro Contaldo's Fast Cook Italian.
We caught up with the genial 69-year-old from Minori to grill him and get the Honest Truth on the important stuff.
---
Gennaro's new cookbook is a collection of recipes that take fewer than 40 minutes from fridge to plate.
The idea behind it is to prove to people it doesn't take much to put together a simple meal chock-full of flavour.
"You've got to have the essentials," says Gennaro.
"You can make a beautiful dish with just those ingredients and pasta – it's what Italian teenagers eat when they get in, especially at midnight, this is how it goes."
Combine the basics with whatever you've got kicking around in the fridge and you're sorted, he says.
"A bit of bacon? Some eggs? Fantastic. You make a lovely carbonara."
What is your favourite store cupboard essential?
In my cupboards, I cannot live without extra virgin olive oil, garlic, chilli and pasta and rice. I could make so many things out of that.
Oh yes, and I have to have a lemon. I can't live without a lemon. Physically and mentally I cannot. I come from Amalfi, I have to have the smell (Gennaro has a crate of Amalfi lemons sent over from Italy once a month).
What would your death row meal be?
Oh my. Pasta pepperoncini (spaghetti with garlic olive oil and chilli) but someone very special will have to cook it.
My mother could do it, she's dead; my father could do it, he's dead – I think it would be Jamie Oliver.
If he cooks for me, I'll be very, very happy – he probably will.
Jamie is incredible. I first met him at London's Neal Street Restaurant in the '90s.
When you show him how to do something the Italian way, he takes it in straight away. And when he does it, he does it better than me.
Is there anything you can't make?
There's nothing I cannot cook, but if you tell me I'm in China and I have to cook something Chinese, I can't do it. But with the right ingredient, I can work it out my way.
Is there a kitchen utensil you couldn't live without?
I have to have a very good chef knife – it is essential to me.
When you get the hunger pangs at night, which snack do you look for?
Depending how hungry I am, a bit of pasta, cooked in a simple way, with a lemon is very good.
Is there any foodie competition or rivalry between you and Jamie?
Of course not – I am in his new book. Jamie and me, he's my boy – of course there's no competition, it's never existed.
I have six children (as well as the twins with current wife Liz, he has three from a former marriage). And the sixth one is Jamie.
We tour Italy together, learning the skills of Italian nonnas (grandmothers). You're always learning. There's no end.
What is your signature dish?
I don't think I have one, though I made this rabbit on TV once.
How do you prefer your eggs?
It doesn't matter, scrambled, soft, hard-boiled – I love eggs.
What did you have for dinner last night?
Something fantastic. My wife Liz did this lovely lasagna with everything that was leftover.
It was so nice because she cooked with butternut squash.
What's the ultimate hangover cure?
I don't drink.
What's the best food tip for non-cooks?
Cook more. Let's do it properly, together, then it becomes a party.
If you do cook every day, I know it is hard but once you feed your family, you give them good food, you give them a lotta love.
Once they grow up, they start to cook as well. They see, they remember.
Gennaro Contaldo's Fast Cook Italian is published by Pavilion Books, priced £20.