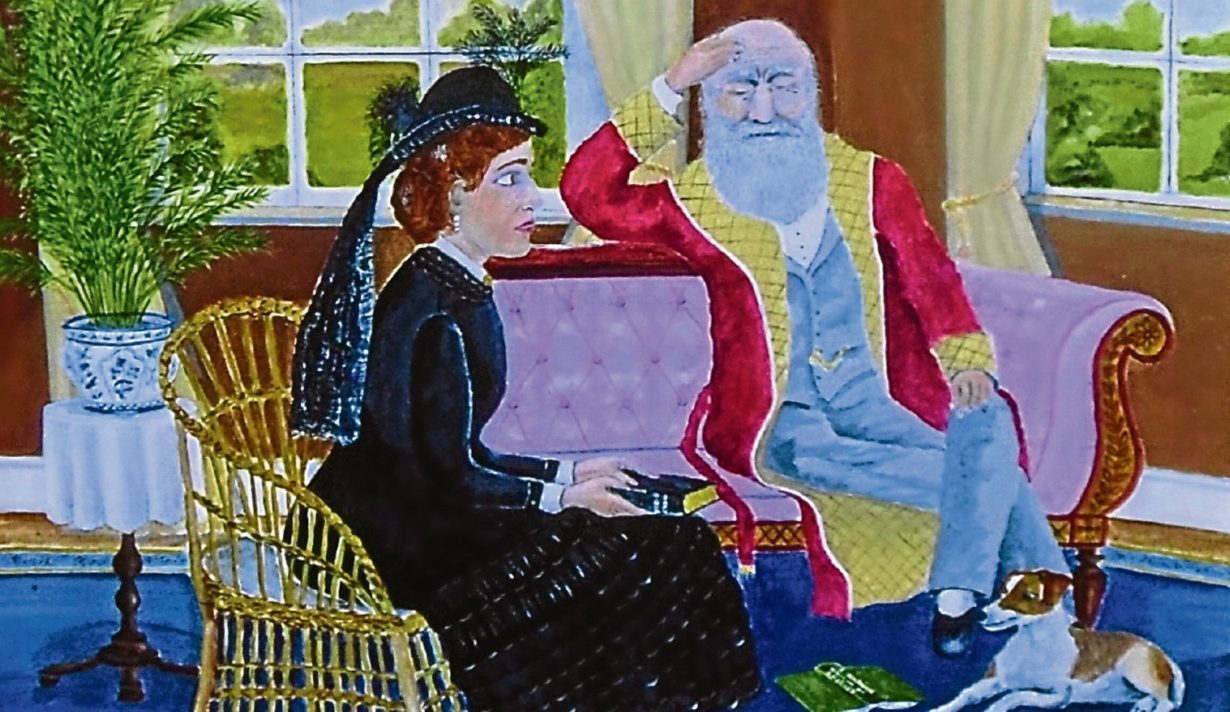 FOLLOWING the publication of his new book, Lady Hope: The Life And Work Of Lady Hope of Carriden (Elmwood Books £14.99), respected medical researcher Dr Laurence Croft tells Sally McDonald the Honest Truth about one of Scotland's greatest but lesser-known social reformers.
Who was Lady Hope?
Born in 1842, Elizabeth Lady Hope became a passionate social reformer and evangelist who worked tirelessly for the poor and the homeless. She founded the Coffee Room Movement, a Christian temperance organisation that offered an alternative to the public house for working men. She was a friend of Charles Darwin and inspired Florence Nightingale and Dr Barnardo.
What were her origins?
She had strong Scottish roots. She could trace her ancestry back to Thomas the Rhymer, the 13th Century laird of Erceldoune near Melrose who was known as Scotland's Nostradamus.
She married Admiral of the Fleet Sir James Hope – at the time the most notable naval hero since Lord Nelson – and went to live with him at Carriden in Falkirk where the newlyweds were greeted by cheering crowds and a brass band. She built a coffee room at Bo'ness and helped Lady Ailsa of Culzean Castle create a similar one at Maybole.
What drives a doctor of medical research to write this book?
While writing a biography of Charles Darwin 30 years ago, I came across a report that a Lady Hope had visited him shortly before his death and claimed that he had regained his Christian faith.
At the time the story was made out to be a myth. However, on researching it I discovered that the mystery woman was the widow of Admiral Hope. When I published my findings Lady Hope was accused of dishonesty. This made me determined to clear her name, hence this biography.
What did she achieve?
Her meeting with Darwin was just a minor incident in her life. She campaigned all over the country and was a charismatic speaker who could easily bring an audience to tears. In 1906 she built and paid for The Connaught Club near London's Marble Arch to provide accommodation for ex-servicemen.
Was Lady Hope a woman ahead of her time?
Yes. Although not a feminist, she was concerned about the position of women in society. She was very courageous. She went into the dreadful slums of London to help the poor and sick, with complete disregard for her own personal safety. And this was at the time when London was in a frenzy over the Jack the Ripper murders. She became the most successful female evangelist of her generation at a time when women were not allowed to preach.
Who in history has she most inspired?
Florence Nightingale was particularly inspired by her work, so much so that she opened her own coffee room in her village in Derbyshire. She then began to send copies of Lady Hope's book, Our Coffee Room, to her correspondents around the world. Dr Barnardo, the founder of homes for poor children, converted a large pub, the Edinburgh Castle, in the East End of London, into a "Coffee Palace".
Why is she so little remembered?
Probably because she left to live abroad for the last decade of her life. She had no children or close family, and had been made bankrupt after being swindled by a notorious conman.
Consequently, few documents have survived.
It's sad to think that the woman who did so much for so many herself became homeless. She died of breast cancer, very much alone in Sydney, Australia, in 1922. She was 80.
How should she be remembered?
Admiral Hope has a stained glass window as a memorial to him in Carriden Church. It would be fitting if she had a similar tribute.