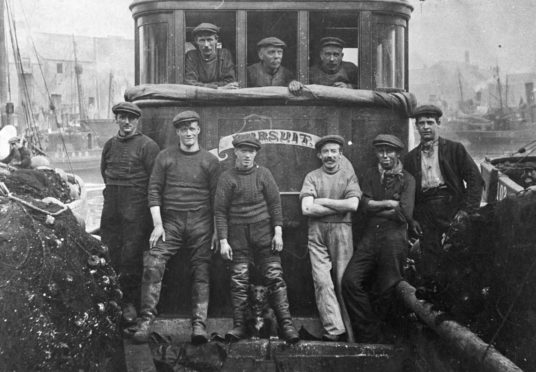 The Scottish Fisheries Museum, based in Anstruther, is looking to create Scotland's national gansey collection.
The museums' learning and engagement officer Carolyn Cluness tells Ross Crae The Honest Truth about the project and stories behind fisherman's jerseys.
---
What is a gansey?
A gansey is a made to measure sweater for fishermen. It became a recognised garment of what they would wear, keeping them comfortable, warm and protected at sea.
Their patterns would reflect where they were knitted and where they came from – it marked their identity almost.
It's a bit of a mythical thing that if a fisherman was found drowned ashore, the gansey he was wearing would identify who he was, where he came from, who knitted it.
It may well have happened, but it's one of those stories.
Why are they so important?
There's a real enthusiasm for them in the fishing community and amongst modern knitters, who find them fascinating.
The patterns are really intricate and they're really special in the way that they're local to different coastal towns and villages.
It was a very personal thing to knit one. If it was somebody's girlfriend knitting one, it would be quite a romantic thing to do for their fisherman lad who was at sea. It would be a nice way to connect the two communities.
What are the main aims of the Knitting the Herring project?
We have a collections of ganseys ourselves, about 70 in total. We really wanted to get the story of them out there to everyone.
The aim is really to enhance our collection through an online database so that other museums and other collections, and even people who have knitted a gansey in the past,  can then contribute.
It'll be a hub of gansey information on history and collections and modern patterns you can use, as well as different events.
I think lots of people have been waiting for something like this. The aim is to find all the ganseys from different collections so it's a national database through Scotland.
How are you hoping people will get involved with the project?
We're starting a shoal exhibition, so people can go online and find a pattern to knit their own herring.
Because of lockdown and isolation, we thought people could be given this pattern for a little fish to make and they can do that at home and maybe send it to us, and we can knit them together into a shoal. We've already had a few knitted.
There will also be online events, presentations and knit-alongs and ways for children to get involved as well to learn about the gansey story.
How important is telling the story of Scotland's fishing history?
We opened again at the end of August and it's been good being back, and fairly busy.
People are fascinated by all sorts of different aspects of fishing from the boats, the social history and the modern elements of fishing as well.
We're the only national fishing museum in Scotland, and we pride ourselves in telling the story through the early stages of fishing, throughout the herring girls period and the industry boom.
We showcase the history of women in the industry and showing how their lives were really impacted by fishing.
It goes through to show how fishing has really progressed and to the modern day as well – how fishing could be sustained, and if it's going to be problematic in the future.
We've got an exhibition on sea change and the effects of climate change and pollution of the environment and sea life.
We cover a lot and we've got a great team who are experts on all different fields. It's really good that we can tell the story.
We've got a lot of boats as well, the museum was built round some that were being restored. The flagship, Reaper, sits out in the harbour.
---
For more information visit scottishgansey.org.uk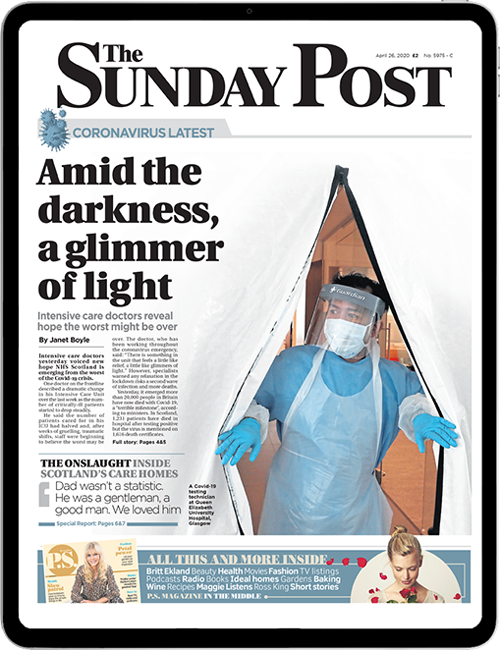 Enjoy the convenience of having The Sunday Post delivered as a digital ePaper straight to your smartphone, tablet or computer.
Subscribe for only £5.49 a month and enjoy all the benefits of the printed paper as a digital replica.
Subscribe