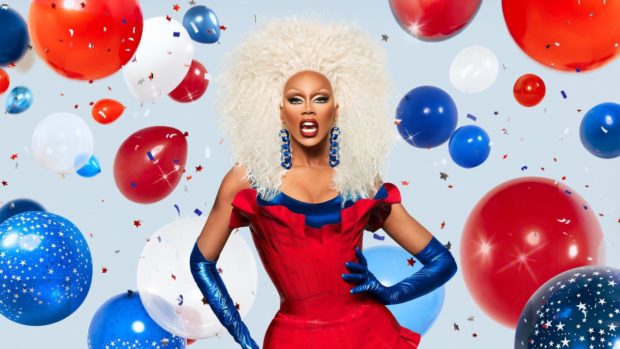 The late Danny La Rue propelled the genre of female impersonator to a new level, paving the way for TV shows like RuPaul's Drag Race.
Now, Drag Idol UK winner Felix Le Freak – author of a book on empowerment through drag – tells Sally McDonald the Honest Truth about his art.
---
Why did you write this book?
In recent years, drag has exploded into the mainstream but its rich and varied histories live largely underground. More people than ever are interested in drag but a lot of that is focused on one or two TV shows or big celebrities. I wanted to compile a series of interviews that covered a range of drag artists, from kings to queens and from fabulous to frightening.
How long did it take to research?
I've been modelling frocks since I was a toddler and as far as I'm concerned that counts as research! In terms of queer literature, I was heavily influenced by my studies where I read and wrote about drag and gender presentation extensively almost a decade ago. I've also been a professional drag artist for the past four years.
What was your most surprising/shocking find?
I was surprised to find almost every artist I featured described themselves as an introvert.
Can you give us a brief history of the art of drag?
For me, the origins of contemporary drag lie in criminalised queer nightlife culture, from London's 18th-Century molly houses to the largely Black and Latinx "ballroom" scene of 19th and 20th-Century America. These were the spaces where drag became formalised as a tool of empowerment and subversive self-expression.
Who was the first drag queen?
The first person to describe themselves as "the queen of drag" was a black American named William Dorsey Swann. He was a gay liberation activist in the late 19th Century and threw incredible drag parties mimicking straight, white high society. This is what eventually evolved into the Harlem ballroom scene, almost a century later.
Who are the most famous drag artistes?
Female impersonator Julian Eltinge was the first drag superstar, performing on Broadway and in Vaudeville in the early 20th Century. There have been many superqueens since then, from Danny La Rue to RuPaul.
Who are the Scottish stars of drag?
RuJazzle, CJ Banks, Lawrence Chaney, Alice Rabbit, and Andy Kist. I've seen some of the fiercest drag in Edinburgh and Glasgow in particular. There's also Ripley, an incredible political lip-sync act who is now based in London and MYNXIE, a frightful goth queen who features in my book.
What challenges/prejudices have drag artistes faced in the past?
Before the decriminalisation of homosexuality, queer people were often persecuted in their communities and by the police for cross-dressing. Conservative attitudes during the ironically named progressive era in the early 20th Century led to a severe decline in Vaudevillian drag. But criminalisation has also shaped drag by pushing it underground and into tight-knit communities.
While things have improved, the battle against prejudice isn't over. There are still parts of the world in which drag could lead to imprisonment or even death.
Even in liberal societies there are barriers to who can perform. Women are often excluded from mainstream representations of drag, despite drag kings and hyper queens being nothing new.
What has sparked its recent surge in popularity?
RuPaul's Drag Race played a pivotal role. We're also living in a far more accepting society for LGBTQ+ youth, in part thanks to increased legal rights but also because of the visibility afforded by social media.
People can see one other expressing themselves unapologetically online and it's very liberating.
---
Serving Face: Lessons On Poise And (Dis)grace From The World, by Felix Le Freak, published by DK, is out now.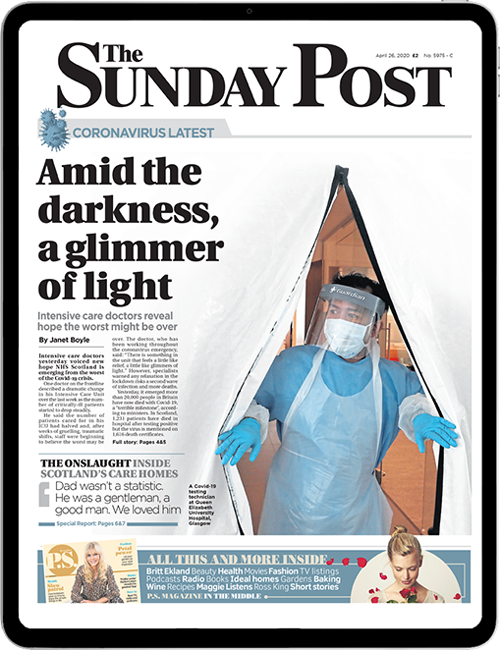 Enjoy the convenience of having The Sunday Post delivered as a digital ePaper straight to your smartphone, tablet or computer.
Subscribe for only £5.49 a month and enjoy all the benefits of the printed paper as a digital replica.
Subscribe