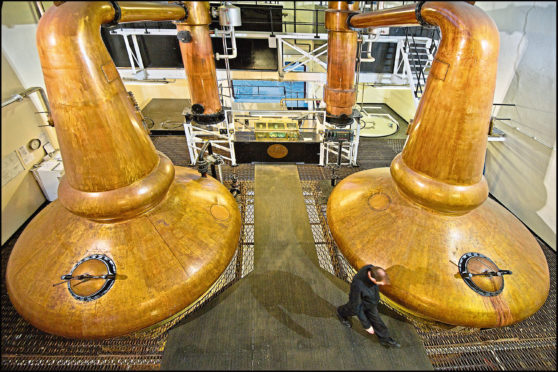 People across Scotland will raise a glass to celebrate Burns Night this week, but how much do you know about your dram?
Rachel Barrie, master blender for BenRiach, GlenDronach and Glenglassaugh single malts, tells Alice Hinds how the nation's distilleries make whisky.
---
What made you first interested in whisky?
Growing up in rural Aberdeenshire and being surrounded by so many distilleries certainly had an influence, as did my father, a single malt whisky fan. He shared a deep appreciation of the "water of life". What started as an interest became a hobby. I loved visiting distilleries and tasting different malts, and this eventually became my job.
How is whisky made?
Scotch malt whisky is made using three ingredients – malted barley, water and yeast. First, barley is ground in a mill, then mashed in hot water from the distillery source, which converts barley starch into a sweet, malty liquid.
Next, fermentation involves adding yeast to make a malt beer, full of fruit and sweet, malty flavours. The beer is then distilled, usually twice, in copper stills, to make a clear liquid. This is then filled into oak casks. As well as a storage container, oak is the fourth ingredient when it comes to making whisky. Before cask filling, the spirit is colourless. Oak maturation develops the "amber nectar" hue and contributes great complexity and texture to the final matured whisky.
Once filled, the oak casks mature in the warehouse for many years, allowing the complexity of flavour to develop. Whisky can be matured in new or previously used oak casks, giving further opportunities to create flavour.
How do you prefer to drink your whisky? With water, ice or neither?
I prefer to appreciate whisky in small doses, to discern nuances of flavour. I enjoy "nosing" first (much like a fine wine), prior to sipping neat, and then add a few drops of water to see how it changes and find the best balance. Single malt whisky is my preference, as I enjoy exploring diversity whether a distillery by a ben, in a glen, or by the sea.
Why has Scotland always been so synonymous with superior malts?
Scotland produces the finest ingredients in the world, with the highest quality barley and an abundance of pure, often mineral-rich water.
With such a simple process, the diversity of style and individuality of character is perhaps surprising. For example, Glenglassaugh Distillery, which is a stone's throw away from the beach on the Banffshire coast, makes a luscious, sweet and tropical spirit, spiced by the sea. Everything influences the spirit, creating character that cannot be recreated anywhere else in the world.
What unites every drop of Scotch whisky is that it must be distilled and matured for a minimum of three years in oak casks in Scotland.
Why is the maturation process so important for the final product?
Maturation mellows and integrates the flavours, rounding off any edges and enriching taste and texture. It's like the metamorphosis of a caterpillar into a butterfly.
What other factors affect the flavour?
Everything makes a difference to flavour, even the species and origin of the oak, whether white oak from the US Appalachian mountains, Spanish oak from Galicia in northern Spain, or numerous other oaks from across the globe.
Previous cask fill also has an influence, whether used firstly for bourbon, sherry or wine, adding smooth vanilla, dried fruits or velvety tannins.
What is the Angel's Share?
The Angel's Share is the evaporation of the distilled spirit into the atmosphere over time as the whisky matures in a cask. As oak allows the spirit to "breathe" with the surrounding atmosphere, about 2% on average per year is lost "to the angels". This figure varies with oak cask size, maturation location and even time of year. In the "heat" of a Scottish summer, the angels get more than their fair share!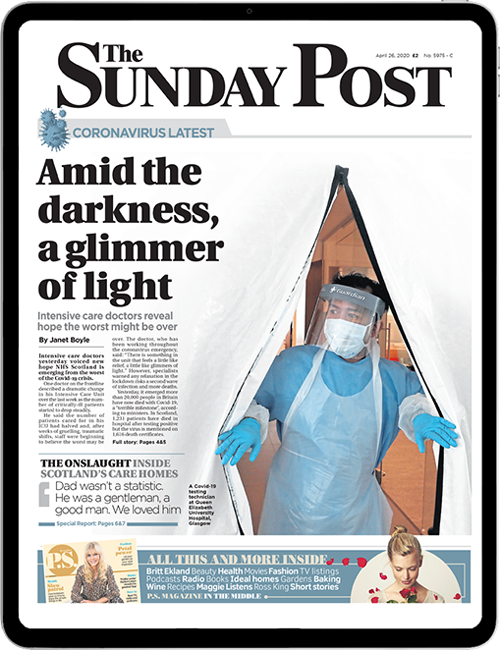 Enjoy the convenience of having The Sunday Post delivered as a digital ePaper straight to your smartphone, tablet or computer.
Subscribe for only £5.49 a month and enjoy all the benefits of the printed paper as a digital replica.
Subscribe