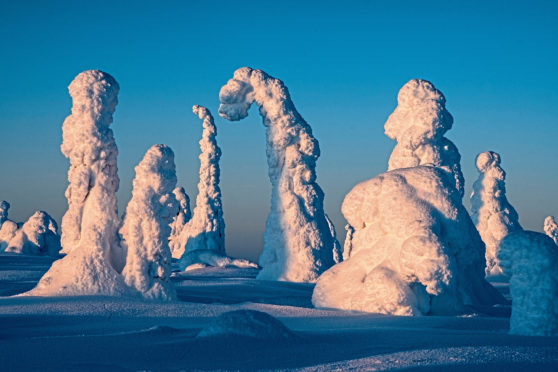 ​In her new book, Fifty Words For Snow, author Nancy Campbell explores many of the myths and stories in cultures around the world about the humble snowflake, discovering more about our shared love of beautiful blizzards and the different words used to describe them.
Of the 50 words and stories outlined in your book, are you able to pick a particular favourite?
The Icelandic language is beautiful and very poetic. Iceland has more than 400 glaciers, and also many words for the snow of which they are composed: the default is snjór snow; mjöll is snow that has just fallen, and hundslappadrífa or "snowflakes big as a dog's paw" are large flakes that cluster together in calm weather.
Children say hundslappadrífa is ideal for making snowballs, and it is celebrated in a song by the nation's most famous band, Sigur Rós.
Why did 18th Century Scottish farmers have to be concerned about getting "smoored"?
Few professions know the outdoors as well as a shepherd.
Extreme weather events are not a new phenomenon, and the 18th Century saw terrible winters. Whole flocks would sometimes be buried in snowdrifts – or "smoored".
What can snowfall tell us about how our environment?
The deepest areas of snow on the planet are also a record of deep time. Year after year snow falls on the polar icecaps, and compresses as it is covered by more and more snow. These layers still contain tiny pockets of air samples and microscopic dust, which scientists can use to analyse climate change.
At the Russian research base, Vostok, in Antarctica, a core has been drilled which goes back 420,000 years. The layers in the core can be used like the growth rings of trees, dating the era in which the snows fell. The traces from the industrial revolution onwards show environmental damage, including traces of ash, left by the volcanic eruption in Iceland which grounded all the world's planes.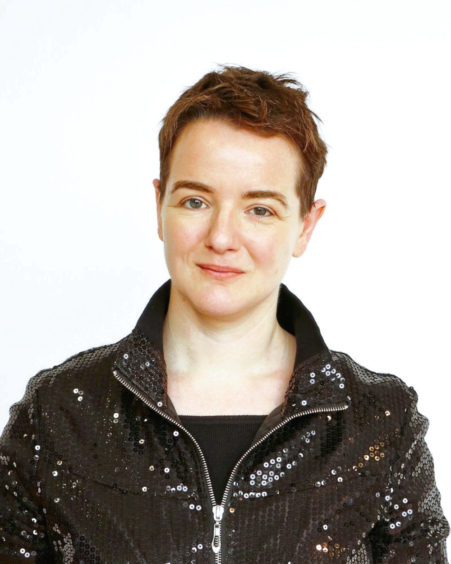 It seems very everyday now, but chilling drinks with ice was once a novelty wasn't it?
In the centuries before the invention of refrigeration, natural methods were used to preserve foods. In countries such as Italy, snow was gathered on the mountains and compacted in a "neviere" or "ice house" for use in the kitchens of coastal cities.
Writer and garden designer John Evelyn discovered neviere while travelling in Europe in the 1640s. He was seduced by the curious chambers, and brought his knowledge back to England. He offered icehouses to clients as part of his garden designs, and the fashion for "Conservatories of snow" soon caught on.
How has "tykky" changed the way trees grow in Finland?
In winter in the north of Finland, a rime forms when water droplets make contact with the tree bark, freezing instantly into a crisp coating of crystals. If the wind is strong and blows from one direction, just one side of the tree will be covered in rime.
Sometimes heavy tykky covers the tree entirely – a tall spruce can hold three tons of snow, and trees have adapted by growing shorter branches so they do not break under the load.
Often tykky trees are so heavily matted with snow their whole shape is changed, bowing with the weight of something that is perceived as weightless.
Who – or what – is Japan's snow woman?
In the Japanese Alps, snowfall can be as deep as 40 metres. Yet sometimes a mysterious figure can be seen, emerging from a disorienting white-out.
The yuki-onna is a name formed from the words for snow (yuki) and woman (onna). One characteristic is a similarity to snow – her skin is cold, her hair is silver and she dresses in white.
Many tales describe her swift disappearance as she transforms into a flurry of snowflakes in a puff of wind, or she melts away while taking a bath, leaving behind only a few brittle icicles floating in the water. She drifts through the hills, seeking human lovers, her beauty all the more fascinating as it is so fleeting.
---
Fifty Words For Snow by Nancy Campbell, published by Elliott & Thompson, £12.99, is out now.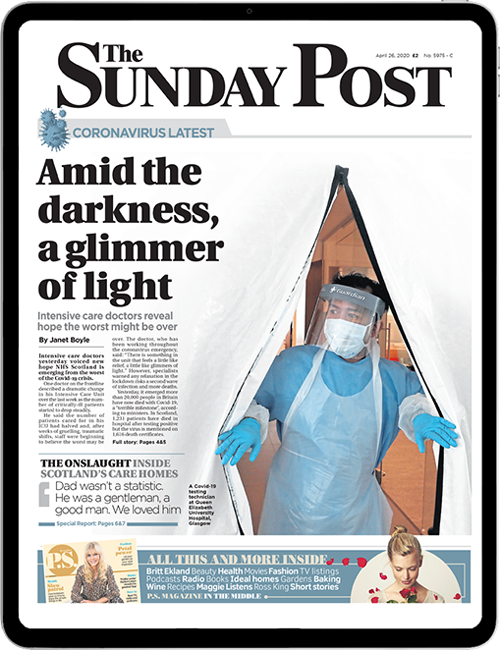 Enjoy the convenience of having The Sunday Post delivered as a digital ePaper straight to your smartphone, tablet or computer.
Subscribe for only £5.49 a month and enjoy all the benefits of the printed paper as a digital replica.
Subscribe