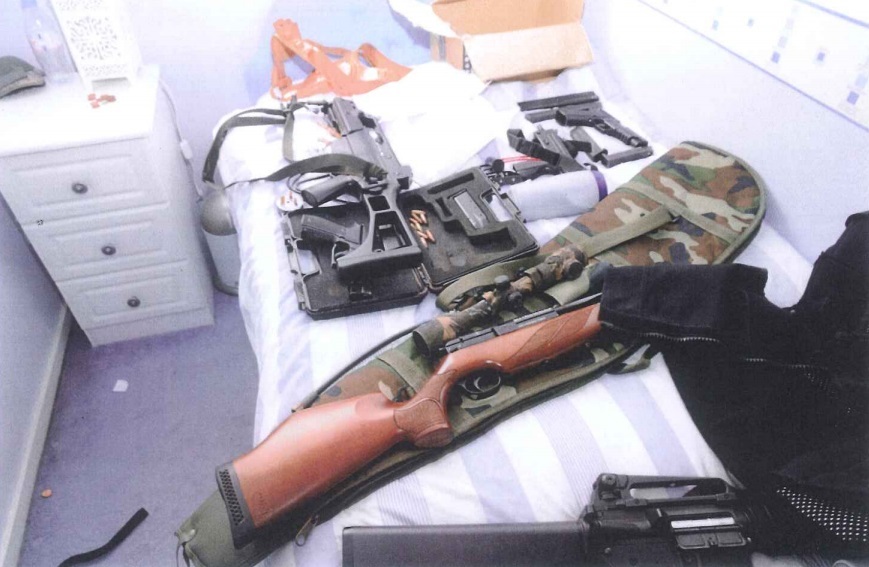 HIT list surgeon Martin Watt bought a lethal arsenal of submachine guns online with a few clicks of a mouse, we can reveal.
The A&E doctor, caught with a cache of guns and a list of former colleagues he blamed for the collapse of his career, ordered his weapons from foreign websites.
Costing just a few hundred pounds each, Watt was able to re-activate the decommissioned guns in a workshop at his home after watching how-to videos online.
Watt also adapted blank cartridges to make live rounds and modified bullets into dumdum rounds, designed to cause maximum damage.
Despite tighter laws around decommissioned guns, we found parts for sale online along with step-by-step assembly guidance.
Our investigation prompted calls for tighter controls on the online sale and delivery of potentially deadly firearms.
Watt was found guilty of intent to endanger life after a trial at the High Court in Glasgow last month where he also admitted a string of firearms charges.
Police raiding his home also found an envelope, labelled "Bad Guys", containing details of former colleagues he blamed for the collapse of his career, and the powerful sedative ketamine. The divorced father of two, 62, will be sentenced on Thursday.
Reports reveal how bitter conflict with hospital bosses pushed vengeful doctor over the edge
A senior prosecution source said Watt bought many of his guns from Eastern European sites.
Watt was only caught when detectives received a tip-off a parcel coming into Britain, addressed to him, contained a Skorpion submachine gun.
They raided Watt's Cumbernauld home, and discovered he already had an arsenal of other weapons, including three Skorpions and two pistols, a silencer and homemade gun powder.
A laptop belonging to Watt contained 656 images of guns, gun parts and diagrams relating to the making of explosive devices.
Yesterday, one of his intended victims told of his terror at learning his name was on the list.
He said: "I thought about it constantly and feared that he would not be found guilty and come and shoot me and the others' he said.
"Had he turned up at Monklands Hospital with activated machine guns it would have been carnage."
---
THE ARSENAL
9mm Skorpion machine gun
Two 7.65 Skorpion machine guns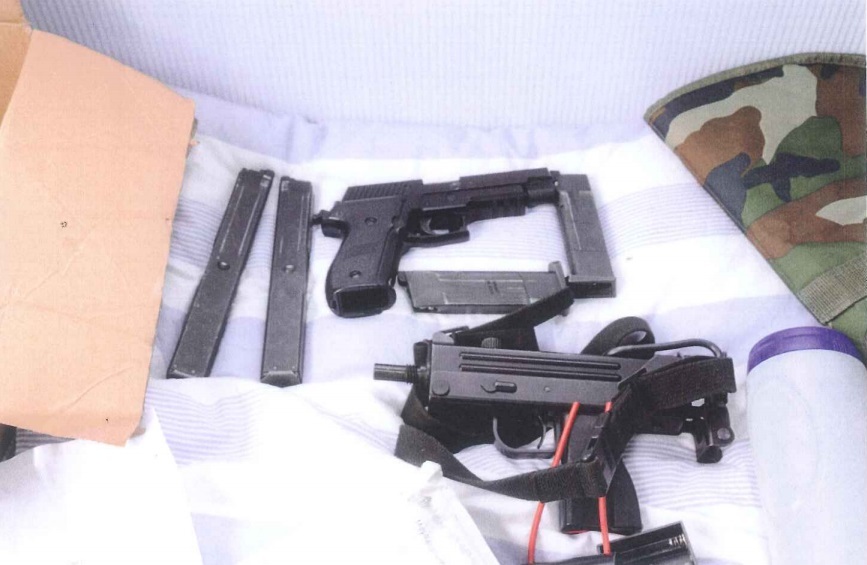 Two Valtro pistols
1508 bullets
Gunpowder
Shoulder holster
Pistol rounds
Spare magazines
BSA air rifle
Gamo air pistol
A silencer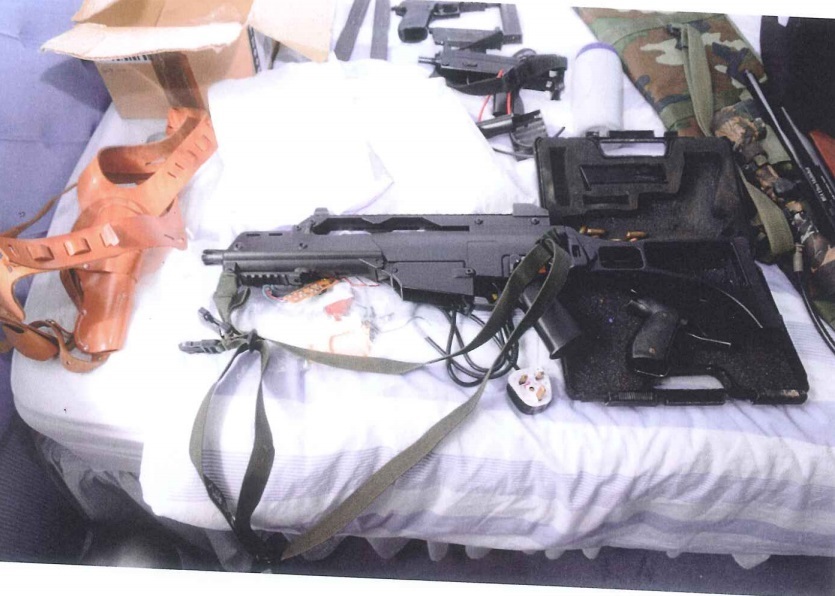 Colt AR15 assault rifle, replica
Heckler and Koch G36 assault rifle, replica
Ketamine sedative
---
The man told of his shock when police told him he was on Watt's hit-list.
"I could barely believe someone had gone to the length of buying three machine guns and two pistols.
"It set in place a time of extreme worry and anxiety for everyone on that list."
And he said the nightmare was far from over, saying; "We all worried that he would be found not guilty, right up until the verdict.
"Now we worry that he gets 12 years and is out in six."
Ballistics expert Julia Bilsland told the trial that Watt's converted bullets could have caused "lethal injury" and the reactivated Skorpions would have been capable of fully automatic fire.
She said: "Potentially, if the trigger was held for a couple of seconds, the 20 cartridges would be discharged, possibly in two seconds."
Two of the Skorpions, she said, would fire bullets for up to a mile, with lethal effect.
Watt had tested one of the Skorpions to make sure the reactivation had worked. He took it to woods near to his home for target practise.
Watt admitted possessing three Skorpion submachine guns, two handguns, around 1500 rounds of ammunition, an unlicensed air rifle and air pistol, a silencer, homemade gun powder and ketamine, an illegal sedative.
Charges that he had a pepper spray and an unnamed noxious gas were dropped.
It is not the first time criminals have built up deadly arsenals by buying weapons from websites, which are then posted to the UK.
Three years ago Alexander Mullings used a mobile phone from his cell in Wandsworth Prison to have eight Skorpion submachine guns and hundreds of bullets, bought from a German website, delivered across the UK by Parcelforce.
The last of the guns bought by Watt came from the US – and it was this that lead to his capture as a result of an intelligence-gathering operation involving the National Crime Agency (NCA) and the Metropolitan Police.
Police Scotland said: "The NCA and the Met were made aware a package addressed to Martin Watt coming into this country had a firearm in it.
"That was evidence to get a warrant and raid his house, catching him in possession of firearms."
Police photographs from the time show a selection of guns – both deactivated and reactivated – laid out on a bed at his home.
The spokesman said that the purchase of de-activated weapons from the US was a loophole British authorities are urgently working to close.
"We are still working with the NCA, Met, and authorities abroad to educate companies that it is an offence to supply firearms to this country.
"There are several government agencies involved working to close that loophole.
Laws concerning the sale of deactivated weapons were tightened up across Britain and Europe last year in the wake of the terror attack on the offices of the Charlie Hebdo satirical magazine in Paris in 2015, when reactivated guns were used.
But police say criminals have flooded Europe with 10,000 such guns in recent years.
Harry Shilling, 26, from Swanley in Kent, and Michael Defraine, 30, from Bexleyheath in south-east London, tapped into an underground European arms market to smuggle 31 machine guns and more than 1500 rounds of ammunition into the UK by boat in 2015.
The NCA says the criminal network involved supplied guns to the terrorist who attacked a Jewish supermarket in Paris in that year.
Politicians yesterday said the Watt case showed there was more work to be done.
Scottish Conservative Shadow Justice Secretary Liam Kerr said: "We've heard a great deal in recent weeks about how safe the UK is when it comes to guns.
"But unless we get that situation right online, the safety of people in this country will be compromised."
John Finnie MSP, Justice spokesperson for the Scottish Greens, said: "We should be striving to put weapons beyond use and destroy them completely. This case shows the need to tighten the regulations around the sale of deactivated guns, as these weapons can clearly be made lethal once more."
Scottish Liberal Democrat Justice Spokesperson Liam McArthur MSP said: "Police and lawmakers must be vigilant to the threat deactivated weapons can evidently pose."
Want to build a machine gun? Parts and how-to videos are all online
Just a few minutes searching online uncovers an arsenal of machine guns for sale.
Europe clamped down on deactivated guns in 2015 in the wake of the terrorist-related mass shooting in Paris.
Those selling on European sites for around £400 are advertised as decommissioned to meet the new laws.
But the parts needed to make a Skorpion machine gun like the ones bought by Martin Watt are still for sale.
We found two listings for disassembled Skorpion sub machine guns like those owned by Watt for £175.
Meanwhile, online videos – including one called "Welded Trigger Pack Removal for Dummies" – show you how to disable the safety feature.
A number of YouTube videos offer step by step guides on how to assemble a Skorpion from a parts kit.
Other videos show how to convert blank bullets into live ammunition. One, "blank gun conversion to live ammo", has had 773,315 views since 2012.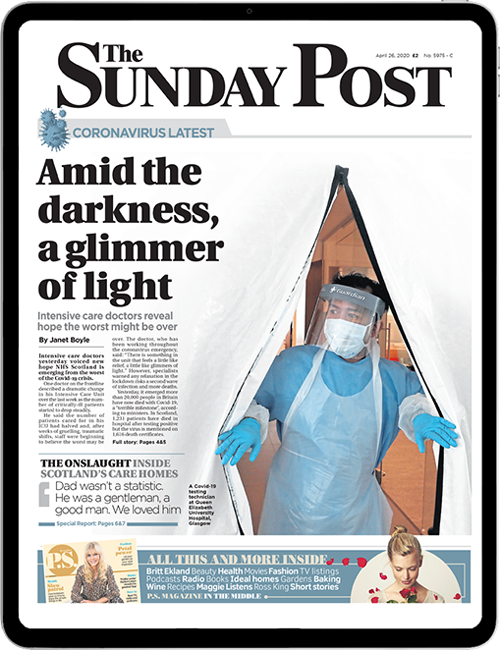 Enjoy the convenience of having The Sunday Post delivered as a digital ePaper straight to your smartphone, tablet or computer.
Subscribe for only £5.49 a month and enjoy all the benefits of the printed paper as a digital replica.
Subscribe