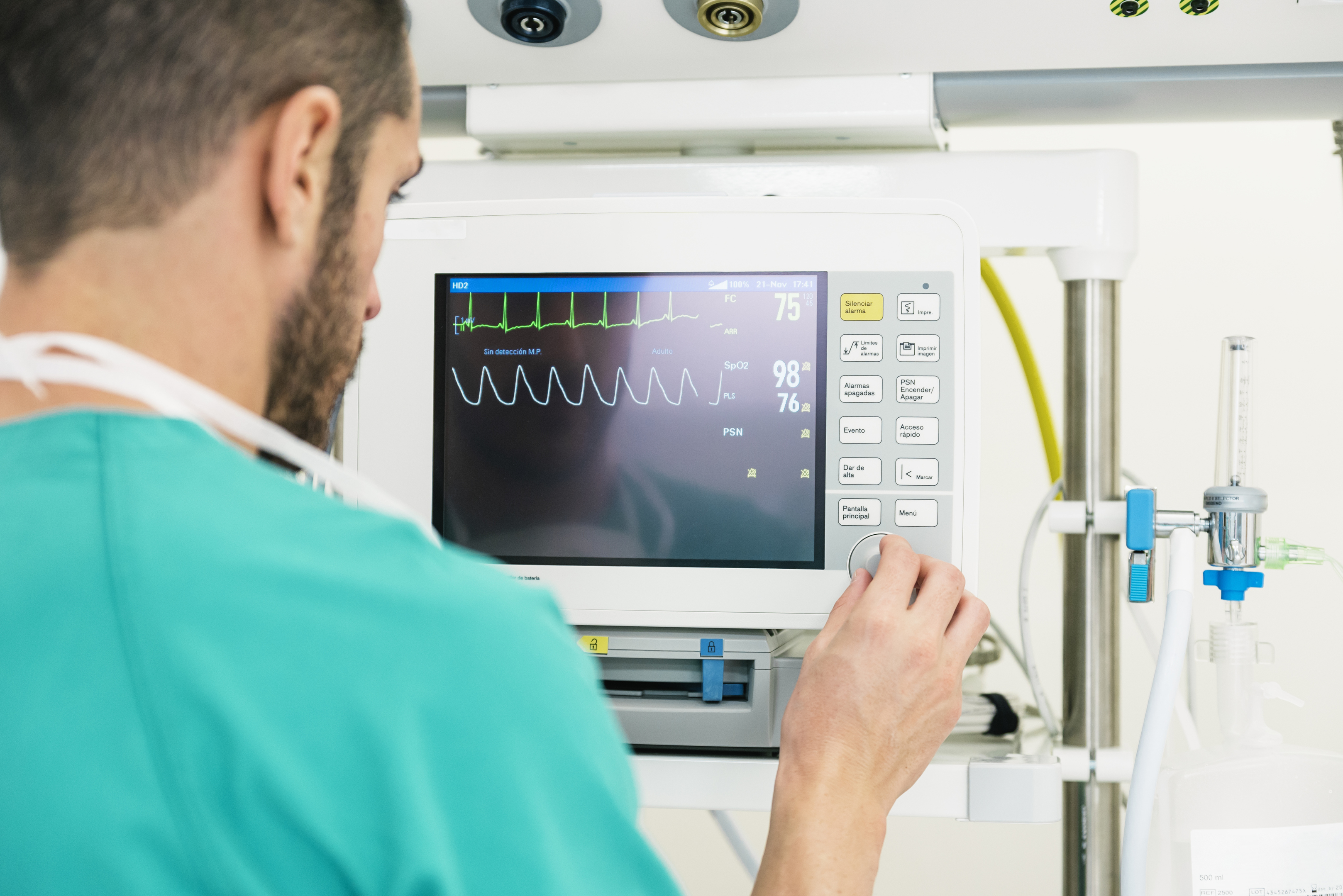 LIFE-SAVING tests for Scots patients are being delayed for months – in a hidden waiting lists scandal revealed today by The Sunday Post.
Waiting times for vital heart and lung disease diagnostics have rocketed over the past five years, we have discovered.
But the spiralling waiting times aren't routinely published – and don't have the same strict six-week target as cancer tests.
Campaigners fear that means health boards may be prioritising tests which do carry government targets over tests which don't have targets but are just as important to patients.
The number of people who waited more than nine weeks for a lung test jumped from just 16 for the whole of Scotland in 2011 to 4415 last year.
And waiting lists for a heart disease check have jumped four-fold, with 43% waiting more than four weeks for a 24-hour electrocardiogram (ECG) test last year, compared to 9.6% in 2011.
Growing demand and a shortage of specialist consultants are being blamed by health boards for the soaring waiting times.
But the diagnostic figures uncovered by The Sunday Post were only made public under freedom of information laws and, unlike cancer tests, they are not covered by specific six-week waiting time targets imposed by the Scottish Government.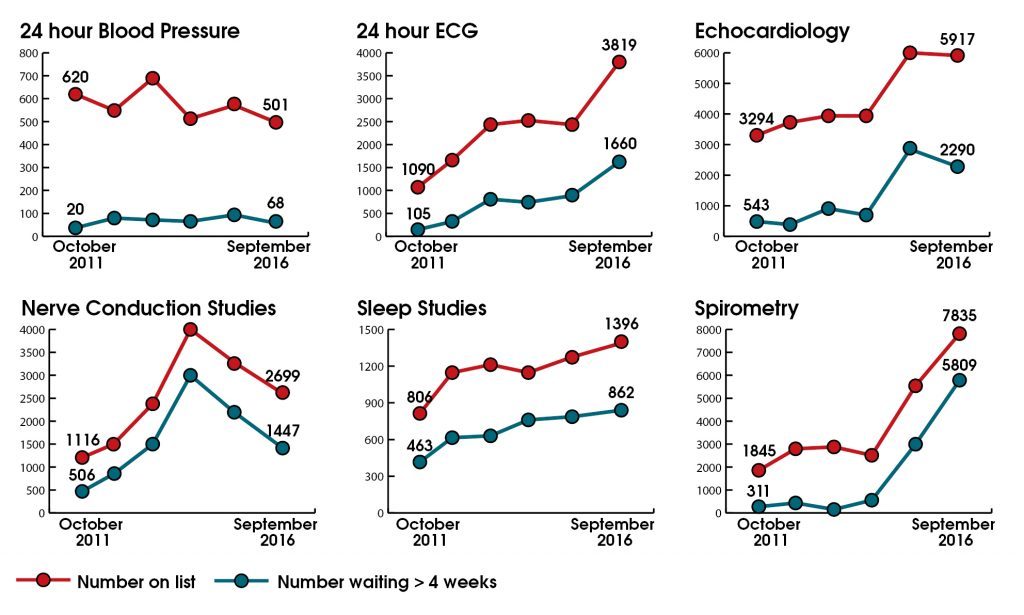 This has raised fears that cash-strapped health boards are simply prioritising the tests that have Scottish Government-set targets.
Health Secretary Shona Robison last night said she had made clear to boards she expected patients to be seen quickly and is putting in extra cash to try to clear the backlog.
But Scottish Conservative health spokesman Donald Cameron said: "It seems in order to get treated in a reasonable timeframe you need to be tested for something with a Scottish Government target attached.
"The figures outlined here are extremely worrying and show just how badly the NHS is suffering under SNP stewardship.
"It's no wonder ministers don't want to routinely publish these statistics. The Scottish Government has to start providing the NHS with the investment it needs to provide an acceptable level of patient care."
In 2009, SNP ministers chose eight diagnostic tests, mainly to do with spotting cancer, where health boards have a target that patients should have to wait no longer than six weeks to be seen.
The Sunday Post asked the NHS for waiting time data on all tests which are not deemed "key diagnostics" but still cover potential deadly illnesses, such as coronary heart disease.
Spirometry is a test used to diagnose and monitor certain lung conditions such as asthma, cystic fibrosis and chronic obstructive pulmonary disease.
NHS Scotland figures show that in October 2011 a total of 1845 people were on the waiting list for one of these tests but by September last year this had rocketed to 7835.
The numbers waiting more than nine weeks for a spirometry test over this period jumped from 16 to 4415, while those who were waiting more than four weeks for the vital diagnostic procedure jumped from 16.8% to 74%.
A 24-hour ECG test records electrical signals from your heart over a day to monitor its rhythm and check for disease.
Across Scotland, a total of 1090 people were on the 24-hour ECG waiting list in October 2011 and by September last year it was at 3819 (this includes 870 people who have been waiting more than nine weeks).
For heart scans – known as echocardiology tests – the Scotland-wide waiting list steadily rose from 3294 in October, 2011 to 8888 in August 2016 before dropping to 5917 the following month.
In Fife, 1305 people were waiting for echocardiology tests in September last year – up from 367 in October 2011.
NHS Fife told Labour's Alex Rowley part of the reason for this was vacancies for consultants in this specialism.
James Cant, director at British Heart Foundation Scotland, said: "We know that outcomes for anyone suspected of having cardiovascular disease improve when they have appropriate access to a cardiology service for diagnosis."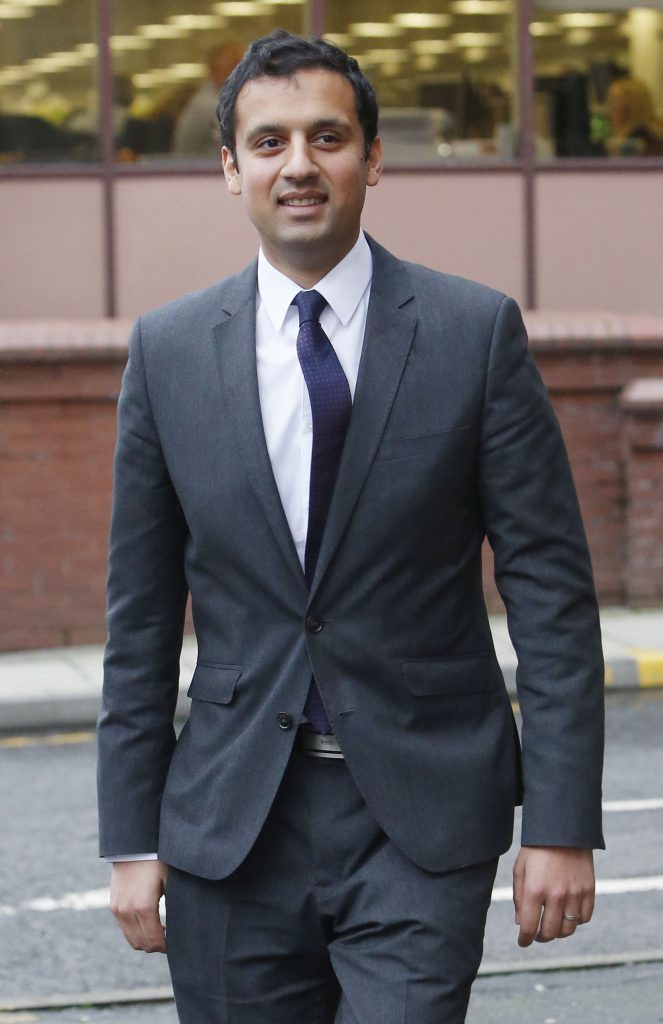 Labour's health spokesman Anas Sarwar said: "These figures are completely unacceptable.
"The SNP has created a hidden waiting list for diagnostic tests with thousands of people waiting more than a month for a key clinical test. This demands an urgent statement from the SNP Government about the condition of these waiting lists."
For nerve conduction studies, which is used to spot issues such as carpal tunnel syndrome, the number on the waiting list has more than doubled from 1116 to 2699 over the last five years.
Elsewhere, the freedom of information release revealed a drop in the speed in which people are getting 24-hour blood pressure monitoring.
A total of 3.2% of patients had been waiting more than four weeks for the procedure – which usually sees a patient fitted at a local hospital with a small digital blood pressure machine – in October 2011. By September last year, this had jumped to 13.5%.
Miss Robison added: "We're committed to ensuring all patients have swift access to the full range of services they need and, while these tests are not included within the six-week targets, the Scottish Government has made clear to boards that we expect patients to be seen quickly – within six weeks or shortly thereafter.
"Demand for these tests have risen markedly in recent years. Despite this, almost double the number of patients have been seen within six weeks compared with 2011.
"But we want to go further. That's why we've published a new strategy for responding to the rising demand in outpatient appointments, aiming to free up 400,000 of them by 2020. We've also invested an extra £10 million this month to deliver an extra 40,000 outpatient appointments immediately."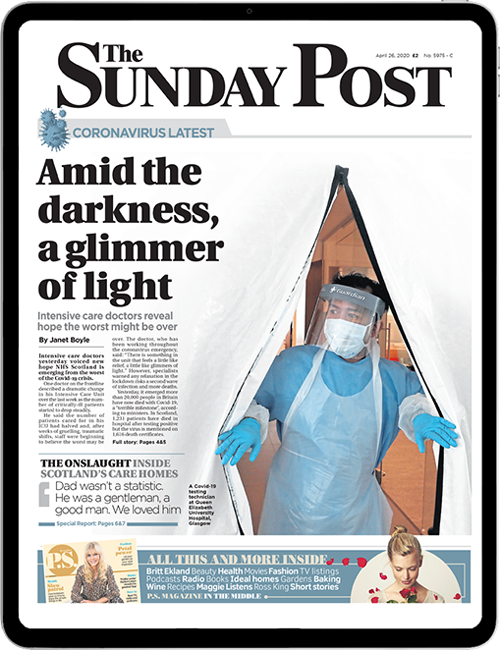 Enjoy the convenience of having The Sunday Post delivered as a digital ePaper straight to your smartphone, tablet or computer.
Subscribe for only £5.49 a month and enjoy all the benefits of the printed paper as a digital replica.
Subscribe