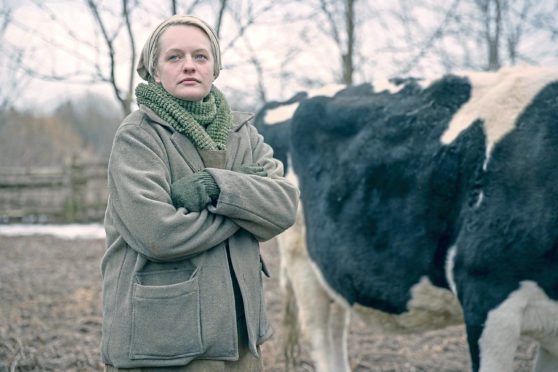 The Handmaid's Tale is one of the hardest-hitting, most difficult to watch programmes of recent years.
The first run brilliantly brought Margaret Atwood's acclaimed dystopian novel to life; subsequent series have come from the imagination of the screenwriters, but fit in with Atwood's chilling vision of a world in which a totalitarian state forces fertile women into child-bearing slavery. A fifth season has already been commissioned.
Thankfully, the show, which has returned for its fourth season, isn't as bleak and desperate to work on, according to its star, Elisabeth Moss.
"The set is really fun!" she laughs. "It's not as serious as anyone would possibly think it is. I think we temper hard-to-watch aspects of the show so many times with other things. It's so romantic and beautiful and elegant and sad, all at the same time.
"As long as we are truthful and telling the story, then we're doing what we're supposed to be doing."
Moss has never shied away from difficult roles and is perhaps best known for playing characters who could be regarded as feminist icons – Mad Men's Peggy Olson, Detective Robin Griffin in Top Of The Lake, and now June Osborne in The Handmaid's Tale.
"I always try to choose the characters I play based on what's the best material," she explains. "The character is obviously an important part, but it's almost secondary to the actual script itself. When you get both, a really good character and a really good script, that's amazing.
"For me it's all about what is the best material and the best script and I don't really care if it's a TV show or a play or a movie. Big or small, I go for what's best."
She adds: "I think I'm attracted to strong, complicated characters. And I think that, unfortunately, we've been living in a man's world for so long, so our challenges are often overcoming the patriarchy.
"And that's a lot of our drama sometimes, unfortunately, so that is going be a main thrust of the story."
The opening episode picked up where the previous series left off. June is injured, but she and the other runaway women find refuge on a farm owned by Commander Keyes; his 14-year-old bride Esther keeps him sedated, enabling her to help those making a break for freedom.
As June slowly rebuilds her strength, she listens to Esther's chilling stories, which detail her experiences at the hands of her brutal husband and his associates – prompting June to promise they will take their revenge.
The Handmaid's Tale continues on Channel 4, 9pm, Sunday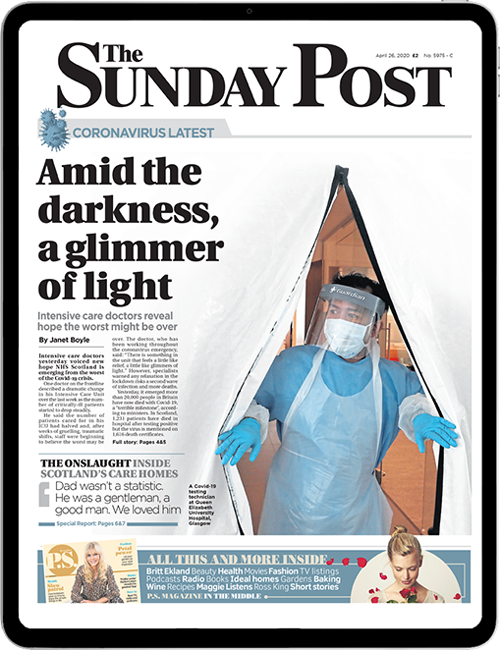 Enjoy the convenience of having The Sunday Post delivered as a digital ePaper straight to your smartphone, tablet or computer.
Subscribe for only £5.49 a month and enjoy all the benefits of the printed paper as a digital replica.
Subscribe