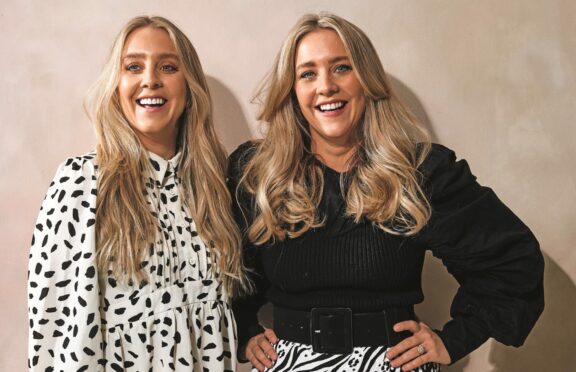 Between 2015 and 2020, Google searches for gut health increased more than 400%. Far from being a flying fad, the microbiome market is skyrocketing, so why is everyone still so confused?
We were among the uneducated until we volunteered for a medical research programme called the British Gut Project run by King's College London.
They discovered that, despite having 100% of the same DNA, our guts shared only 30%–40% of the same microbiota, which could explain why our bodies behave so differently.
What we learned set us off on a journey to educate ourselves and others on the importance of keeping a healthy gut.
In our new book The Gut-Loving Cookbook, we have interviewed scientists across the world to come up with diet and lifestyle tips, as well as recipes, which are proven to help balance the delicate microbes in our digestive system.
When people hear the term gut, they often just think of their stomachs. However, the stomach is part of your upper digestive tract, along with your mouth and oesophagus, and your lower digestive tract contains your small and large intestines – upstairs and downstairs.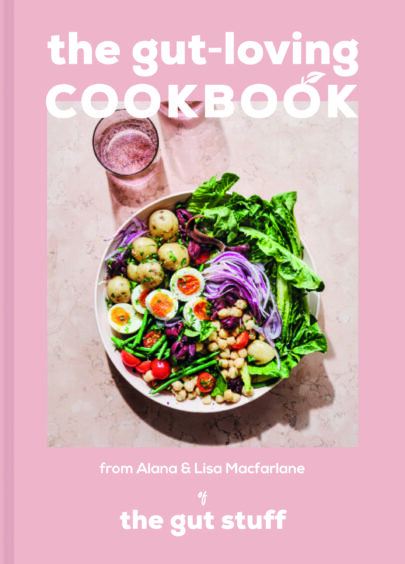 Gut microbiota (the trillions of microbes living mostly in your large intestine) work in harmony with the rest of your body and have a profound impact on your health. They can do incredible things like help to control your blood sugar, produce vitamins, manage cholesterol and hormonal balance, prevent you from getting infections, control the calories that you absorb and store, communicate with your nervous system and brain, influence your bone strength and so much more.
Imagine you are at a music festival. We want you to liken all the different people at the festival to your gut microbes – some love a chip van, others prefer a veggie buddha bowl, some like heavy-metal mosh pits, others prefer a sing-along to 1990s pop and some might be there to cause trouble if given the right opportunity. How do we keep them all happy at the festival?
What do they like to eat? Carbohydrates (mostly fibre, the bits of plants we can't digest) but they'll also munch on undigested protein (and broken-down protein in the form of amino acids). Some bacteria help to break down alcohol and lactose from dairy. All this fermentation produces acids, the key ones being lactic acid and short-chain fatty acids. These help maintenance of intestinal barrier integrity, mucus production, and protection against inflammation.
We asked scientists, doctors, dietitians and nutritionists and the three simple tips for good gut health come up time and time again are:
Variety – the spice of gut life.
A study found that people who ate 30-plus different plant-based foods a week were found to have a more diverse mix of gut microbes than those who ate fewer than 10.
Think about 30 different types of music lovers at the festival; the more bands (plant-based foods) there are, the more people will be enjoying the festival as everyone will have something they like!
A polyphenol is a natural chemical found in some plant-based foods, from fruits and vegetables to coffee, chocolate and even red wine! Polyphenols are mini superheroes – they fight against damage caused by free radicals. Polyphenols are like your microbes' cheerleaders – they help your microbes be their best selves by making them more efficient.
Three ways to add variety
Use mixed bags of salad as they usually contain more than three different types of leaves – win! Use all the colours of peppers (each counts separately!)
Make your own nut and seed mixes to sprinkle on salads or soups for a bit of crunch.
Switch up your pasta and include lentil, pea and chickpea pasta with your favourite sauce.
Fibre
Fibre is the unsung hero of nutrition, like the bassist in the band whose name nobody knows. Adults need 30g (1oz) of fibre a day, but 90% of us simply aren't getting enough.
Getting fibre from vegetables and fruit alone is tricky, so you need whole grains, nuts and seeds and pulses to add to the mix. Also, do your gut bugs a favour and don't cut carbs.
Three ways to up your fibre
Don't let veg and fruit skins go to waste, just give them a good scrub. Grate carrots with the skin on, roast potatoes without peeling.
Go for wholegrain over refined white versions of the same food.
Understand what's on a label: 6g or more per 100g = high fibre
Ferments
Historically, food was fermented to simply make it last longer and preserve it for consumption later. Due to the bacteria and yeasts, fermented food is also tasty and may, in some ferments, increase the food's nutritional value.
When bacteria and yeasts ferment food, they produce metabolites. These metabolites include lactic acid, vitamins and exopolysaccharides (sugar molecules) and may support our health and wellbeing (we are still trying to understand why).
Lots of different foods can be fermented, such as dairy, fish, vegetables, cereals and fruits. The key bacteria found in fermented foods include Lactococcus, Lactobacillus, Streptococcus and Leuconostoc but yeasts and other bacteria also feature, depending on the ferment.
Three ways to add ferments
Artisan cheese: these typically contain plenty of bacteria (if unpasteurised).
Live yogurt: always read the label – look for "live cultures" or "live bacteria".
Sourdough breads
The Gut-Loving Cookbook by Alana and Lisa Macfarlane of The Gut Stuff, published by Pavilion Books.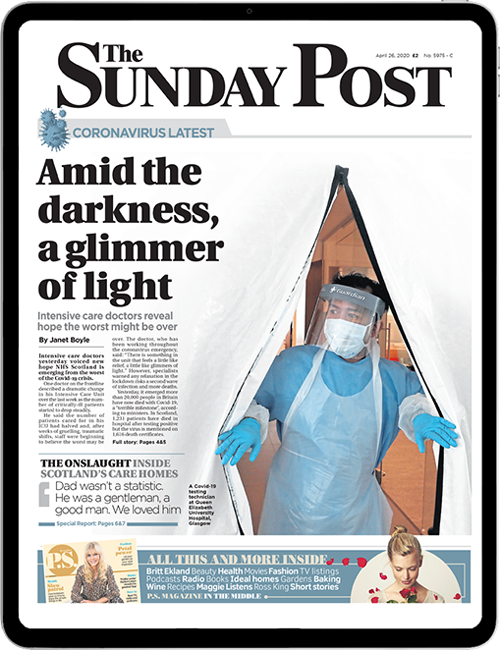 Enjoy the convenience of having The Sunday Post delivered as a digital ePaper straight to your smartphone, tablet or computer.
Subscribe for only £5.49 a month and enjoy all the benefits of the printed paper as a digital replica.
Subscribe