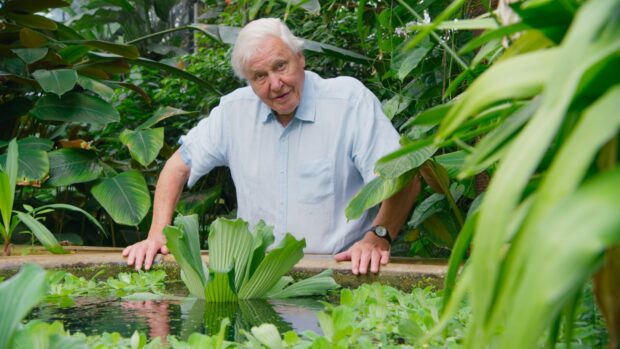 Methuselah is the rather appropriate name given to a 5,000-year-old Great Basin bristlecone pine growing in the White Mountains of California that has the honour of being the oldest living tree in the world.
Just think: about 1,000 years before humans got around to inventing the wheel Methuselah was a sapling. As it sprouted from the dolomite rock I wouldn't have been surprised if Sir David Attenborough was there crouching and whispering to the confused sapling.
Of course it only feels like evergreen Attenborough has been around longer than Methuselah. He is nature TV's blue-shirted, walking seal of approval and, with The Green Planet, he's added another clipping to his collection.
The world of plants is explored in this glossy production and, frankly, you'll never have been so happy to watch the grass grow.
Clouds of bioluminescent spores are launched into the air to light up the night sky in what is known as Chimpanzee Fire. Carrion flies are lured to the pungent "corpse flower" to help it pollinate. Ants are enslaved by sprawling subterranean fungus and sent to fetch leaves to feed their mushroom master. Nature, as the internet says, is lit.
And Sir David's face lights up when, while explaining how a bat might drink from a flower, one appears. He looked as awe-struck as the rest of us.
---
The Green Planet, BBC1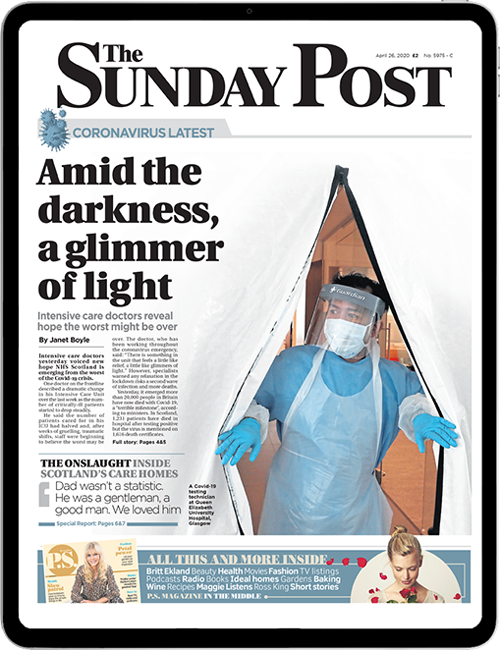 Enjoy the convenience of having The Sunday Post delivered as a digital ePaper straight to your smartphone, tablet or computer.
Subscribe for only £5.49 a month and enjoy all the benefits of the printed paper as a digital replica.
Subscribe