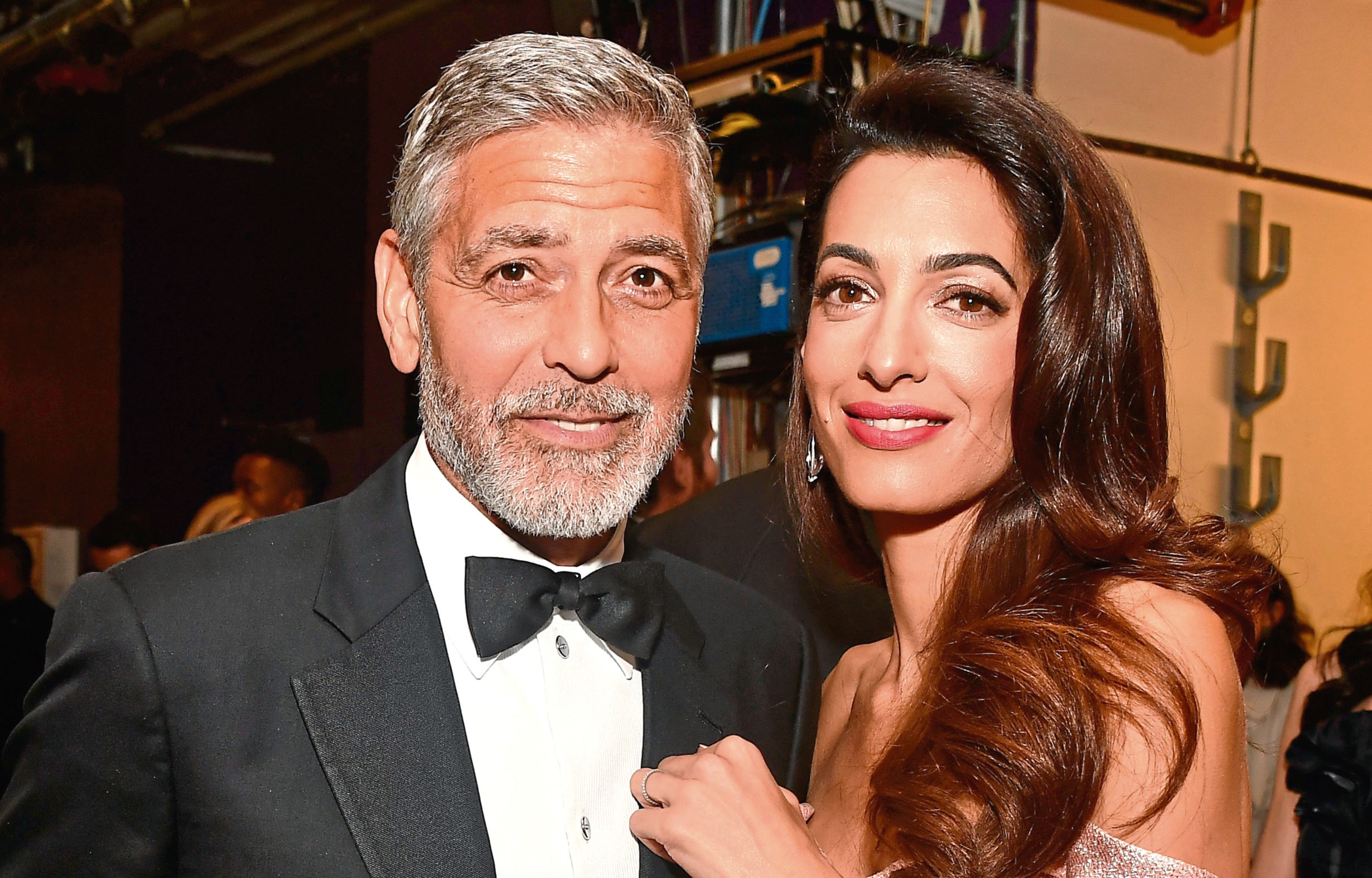 IS there no end to the talents of George Clooney?
Watch out this year for his TV mini-series Catch-22 in which he not only stars and directs two episodes but is also executive producer.
All that and he is also a devoted husband, father of twins and tireless charity worker – oh yes, he goes to Royal Weddings too.
"I'm not happy unless I have a lot going on," said George.
"Yes, I like my relaxation time which is really about spending time with my family but being busy is what I do best and I have really enjoyed making Catch-22, which is based on the classic novel by Joseph Heller and set during World War Two.
"By having a major role, directing and producing it has been a challenge, but that's what I like.
"The next challenge is to find out if the viewers like it as much as we did in making it. I think it is pretty impressive but then I would, wouldn't I – we shall see."
Work continues to queue up for George's attention, but he is nothing if not relaxed about life.
"I learned a long time ago to not allow work to be the boss and also to not panic about taking everything before you become yesterday's news," he said.
"I also learned not to believe your own publicity or take too much notice of what the newspapers say about you – unless it is something good, in which it is OK to read it several times over."
George Clooney's sense of humour is never very far away.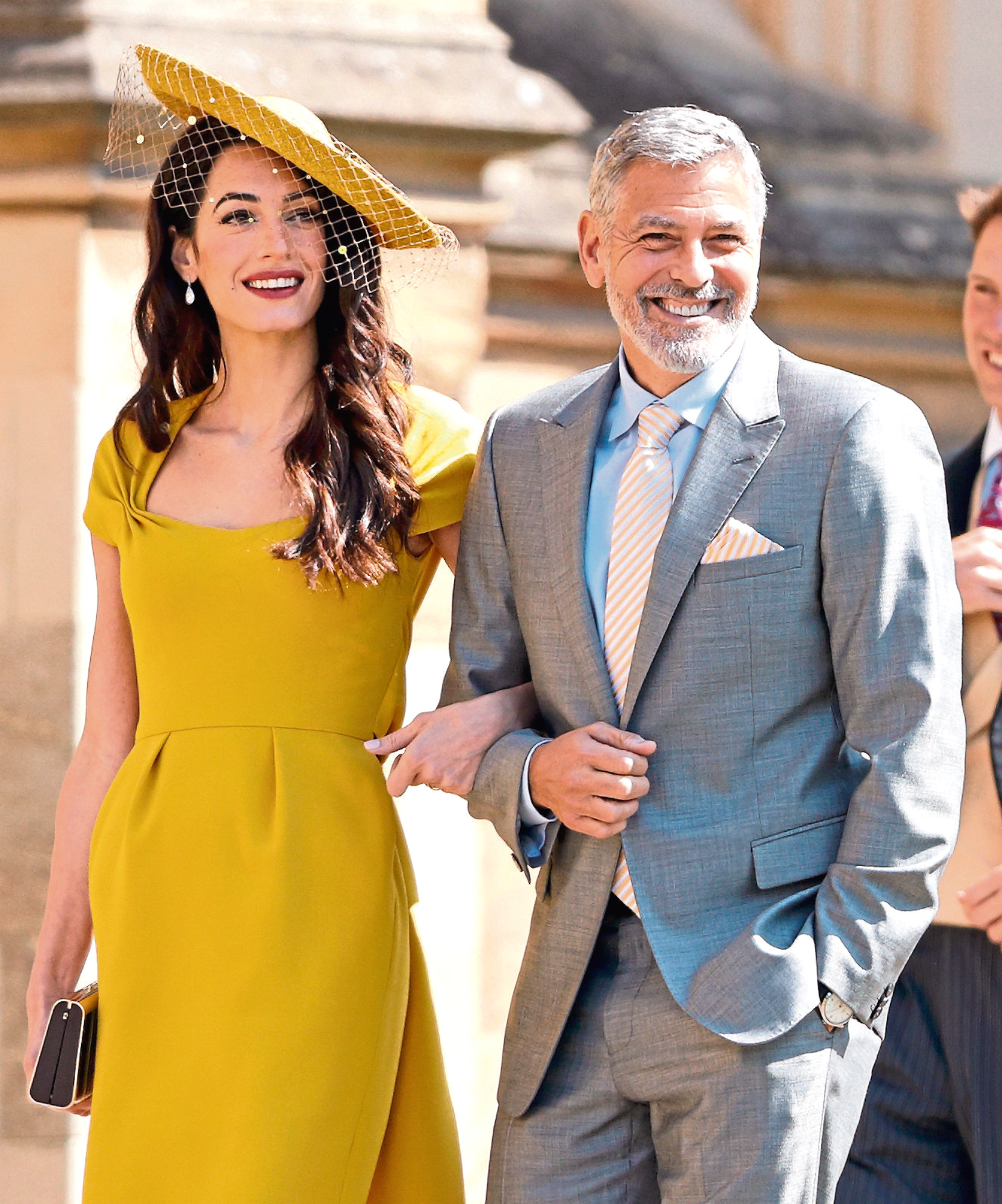 "I guess I had best take on a big blockbuster movie next because sometimes people think that TV actors are not really actors at all," he said.
"That's not true of course but perhaps I should take on a big movie just to prove myself – again.
"I have seen my name linked with the vacancy for James Bond whenever that comes round but I'm not sure.
"After all, who would want to be paid quite a few dollars to appear in a guaranteed successful movie with beautiful girls, fast cars and a lot of fun? I would have to really think about that.
"I am probably not in the frame at all but a guy can dream. Would I do it, if asked? I don't really know but it might be fun, something different. I'll let you know if I get a call."
Of course, George rose to fame and international popularity when he appeared in ER, which pulled in huge viewing figures all over the world.
"It is definitely fair to say that ER was my big break and if it was not for being in ER I probably would not have had the success I have enjoyed since.
"Anyone in this crazy industry will tell you that you need breaks and when ER came along I certainly got one.
"I am still amazed at the response – the letters, cards and even some proposals. Mind you, a lot of that mail was addressed to my character, Doug Ross, so I'm not sure if it was really me they liked.
"Whatever, playing a doctor was good for my health so maybe I will have to do that again some time. I still get fan mail meant for my character so a lot of people still see me as Doug Ross the doctor.
"Ladies feel safe with a doctor so I don't have a problem with that."
George is, of course, happily married to Amal and the father of twins Alexander and Ella and believes being a husband and dad is the best role he has ever had.
"I don't think you ever realise how great it is to have a beautiful wife and great kids until it really happens to you," he said.
"I have been on a different plane of happiness ever since. Having a family to go home to is just great – a complete change from work and it actually helps you work better because you feel more responsible."
That said, George still likes to get on a motorbike now and then and put the accelerator pedal down on one of his cars when it is safe to do so, mostly. He did scare a few people last year when he had a 60mph spill while riding a scooter.
"It was one of those things, could have happened to anyone – well anyone who was riding a scooter on that road at that time. I was a bit sore and limping for a few days but life went on and filming continued. It taught me to be a little more careful in the future and I have been – mostly."
Away from the red carpets, film sets and awards, George Clooney is probably one of the most down-to-earth international stars of all time.
"I have always tried to keep on being just myself and if someone stops for an autograph or a photo I try to oblige. I see it as a compliment that they want to have their picture taken with me, so there is always time for a compliment – unless I am really late and then I have to be very quick or apologise that I just can't.
"Without people taking an interest in you, as far as this business is concerned you are nothing. It is a shame really that fame comes before talent but that is the main thing that keeps people coming to cinemas and watching TV."
George has not mentioned his dogs but they are never far away.
"They are all fine," he said. "They are part of the family of course and when I come home to such a greeting it is just fantastic. We support a lot of animal charities too and I hope the day will come when animals get a better deal around the world. They are the innocents and deserve better."
Last year's really big event was the wedding of Harry and Meghan and George and Amal were high on the guest list.
"What a great day that was and what a privilege to be invited. We are friends and it was great to be there to see friends start a new life of happiness together," said George.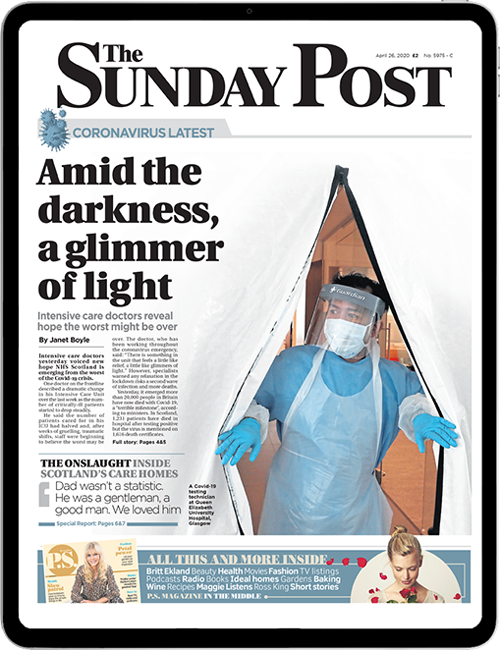 Enjoy the convenience of having The Sunday Post delivered as a digital ePaper straight to your smartphone, tablet or computer.
Subscribe for only £5.49 a month and enjoy all the benefits of the printed paper as a digital replica.
Subscribe