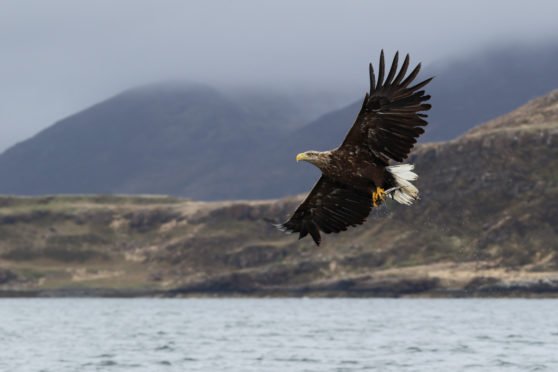 It was some year, wasn't it? We have been so immersed in our troubles that if we thought about nature at all, it was only right at the beginning when we had nowhere to go and all day to get there.
And it was only back in September I suggested nature had just enjoyed its most undisturbed spring and early summer since the years between 1939 and 1945. Letters pages in the newspapers extolled the joy of uninterrupted birdsong, social media showed wildlife wandering in broad daylight through urban terrain emptied of humanity.
For want of something else to do, we marvelled, enjoying this closer relationship with nature.
I posed some questions in that article: would we learn from this, would it let us see how disruptive we are to nature, would we learn to live closer to nature, and would we learn to listen to the land and heed what it was telling us?
Now we have the answers: no, no, no and no. The Scottish summer disintegrated under a kind of collective madness as lockdown eased into a mauling rampage across the face of the country more unsettling than almost anything I have ever seen.
The mass car and motorhome-driven assault, gleefully assisted and egged on by the tourist industry, laid siege to wild Scotland. In its wake it left a spoor of litter, waste and pollution that compromised wildlife habitats, despoiled watercourses, and killed and injured untold numbers of wild creatures. Compelling and widespread anecdotal evidence suggests that while the hills and moors and other wild places were empty of people at the height of lockdown, they were not empty of danger for wildlife.
The Scottish Raptor Monitoring Scheme had ceased because fieldwork was not deemed "essential" during the crisis, and it feared an increase in persecution without its watchful eye. Sadly, increased reports of hen harriers and other protected birds of prey going missing or being found killed, seem to prove the fears.
Guns, traps, snares, poisons, all fuelled by some landowners' centuries-old prejudice against species they find inconvenient for the particular demands of their ideas of "wildlife management".
I suppose that was to be expected from the champions of grouse moor and deer forest and their Victorian mindset.
What I hadn't expected was that farmers on Tayside would be permitted to kill 87 beavers, legally, under licence. What kind of wildlife reintroduction project permits the mass extermination of a reintroduced species simply because people with a vested interest don't like having it around? The declared intention of the Scottish Government, when it announced the Tayside beavers could stay and would be legally protected, was to restore beavers across their historic range.
The beavers are pushing further west of their own volition, and they are beginning to make inroads into the Forth catchment. The beavers could have been released in areas that would assist that westward march so that in time they could become neighbours to the Argyll population of the original trial. There is also an unarguable case for reintroducing beavers into both Scotland's National Parks. It's one of the things that National Parks should be compelled to do.
Beavers are already inching their way into Loch Lomond and the Trossachs, a landscape which is liberally wooded and perfect for wetland expansion.
In the Cairngorms National Park, the Royal Society for the Protection of Birds now has complete control over the Insh Marshes, which is perfect for beavers.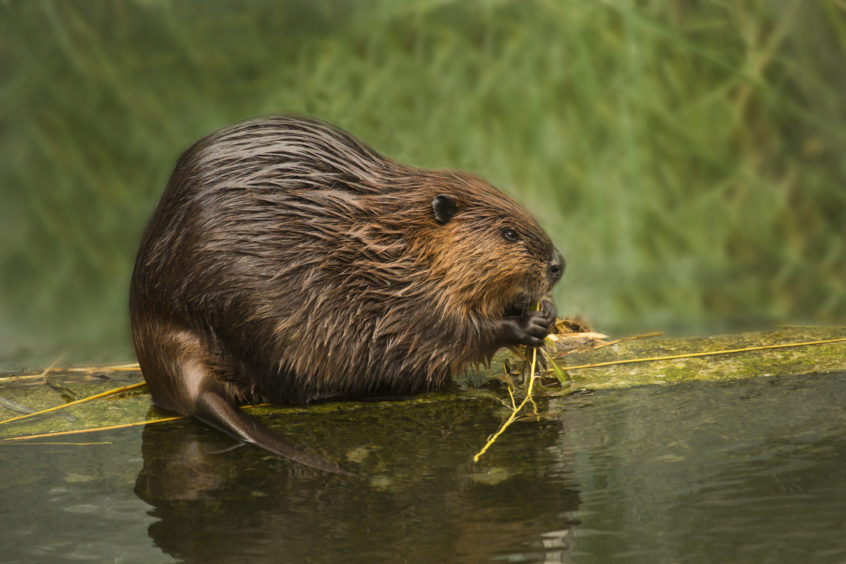 This dwindling year has provided further food for thought for a nature writer. Dickens springs to mind, which doesn't happen often in this column: "…it was the season of Light, it was the season of Darkness, it was the spring of hope, it was the winter of despair…"
So back in the season of Light, just a few short months ago, it looked as if the Scottish Parliament was about to take a brave stand on behalf of nature when it voted to give mountain hares full protection under the proposed Animals and Wildlife (Penalties, Protections and Powers) Act.
But instead of implementing the vote, the environment minister opted for delay and a consultation with "stakeholders" – how I loathe that word – to discuss the details. In the meantime, there was a plea to landowners for "voluntary restraint", followed at once by reports from various parts of the country of mass culls as the hare shooting season opened.
The excuse is always that gamekeepers insist they pass ticks on to grouse, a theory as scientifically frail as the badger cull in England on the grounds that it would wipe out bovine TB. It didn't, although more than 100,000 badgers have now been killed, and it's still going on.
I believe killing mountain hares has little, if anything, to do with grouse conservation and everything to do with the fact that people with guns like shooting them, just as they like shooting foxes, stoats, weasels, ravens and all the other species they gleefully write off as "vermin". The average annual cull of mountain hares in Scotland in the last decade has been about 26,000 animals.
The Scottish Greens, whose MSP Alison Johnstone was the driving force behind the mountain hares vote, have also argued that the 2020 grouse shooting season should be the last one in Scotland, ever. Alison Johnstone for Scottish Environment Secretary, anyone?
Meanwhile, by autumn, the tally of hen harriers killed or "missing" in Scotland in the last two years had reached 20, almost half the British total, and spread right across the country from Sutherland to the Borders. There have been no prosecutions.
And 2020 was another year in which golden eagles and white-tailed eagles mysteriously vanished over grouse moors.
There was muted celebration when a white-tailed eagle pair in Fife successfully reared their first chick, a milestone in the east coast reintroduction programme. But, for those of us who follow the fortunes of this amazing creature that graces our skies from the Firth of Tay to the Firth of Lorne, our hearts are in our mouths.
We worry that the young sea eagle will traverse landscapes where the traps might be set and some shooters have eagles in their sights. The philosophy of the grouse moor is the root cause that threatens its right to life.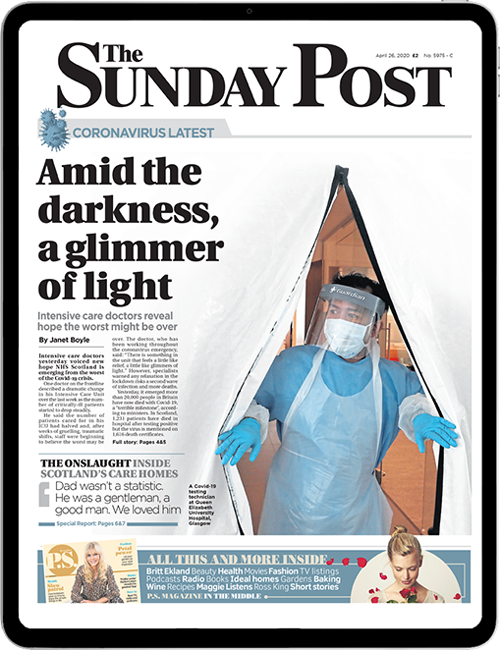 Enjoy the convenience of having The Sunday Post delivered as a digital ePaper straight to your smartphone, tablet or computer.
Subscribe for only £5.49 a month and enjoy all the benefits of the printed paper as a digital replica.
Subscribe