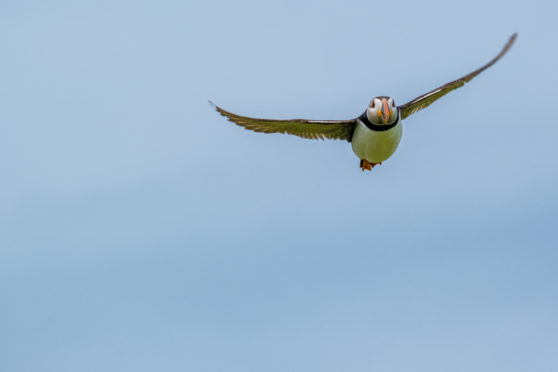 Any adventure, big or small, needs some planning. And a chilly but sunny day of birdwatching is no exception.
When we arrived next to a huge glass factory on the outskirts of Alloa, however, something didn't feel right.
The Inner Forth looked spectacular, sparkling in a low sun with little boats swaying gently. Even though it was obvious we were not at the RSPB's Black Devon Wetlands reserve as planned, we still plucked the binoculars out of the rucksack.
"It's mainly seagulls," noted my daughter Anna to which her brother Eric replied there were "no such things as seagulls, they are black-headed gulls".
We returned to the car and tried again – this time successfully – to find our intended spot, not far upstream. We then enjoyed a wonderful stroll through marsh and patches of woodland.
Birdwatching with a 13-year-old girl and 10-year-old boy is as much about having a good time as it is about assiduously ticking off a list of wildlife.
Soon the viewing platform, looking over the wetlands, was reached. Part-hide, part-viewing screen, it had the benches you need for a long-term study and shelter in case it rains. And there was no one else there, which meant the laughing, arguing and snatches of song from the children didn't disturb anyone.
We had been birdwatching plenty of times before; Orkney, the Cairngorms and Fife were all in the bag.
Due to Covid-19 safety measures, traditional hides were either off limits or just didn't feel appropriate so this place suited us perfectly. The children's noise levels soon dropped as they noticed birds drifting from the water, across the bulrushes.
Mute swans were the stars of the show – a pair with two youngish ones preening and feeding among the reeds. Much excitement came when a trio of incoming swans tried to land and then aborted when the resident adults flexed their wings in a stunning display.
More unusual species can be seen here but the swans, black-headed gulls and mallards were enough to keep us entertained.
These wetlands were created at the point the Black Devon river joins the Forth when a landfill was put out of operation. You wouldn't know it, though, and Anna declared it "peaceful with lots of birds. You can't see the factories."
So, this had been an adventure with a difference – semi-industrial at first but then with bags of nature.
---
Top twitching spots
Handa Island, off Sutherland: Only accessible in spring and summer. See seabirds including puffins and skuas.
Loch Garten, Abernethy: Ospreys from April to August. The rest of the year, it hosts birds including crossbills and capercaillie.
Loch of Strathbeg, Aberdeenshire: The reserve hosts up to a fifth of the world's pink-footed geese.
Loch Leven: The chance to spot birds including whooper swans and white-tailed eagles.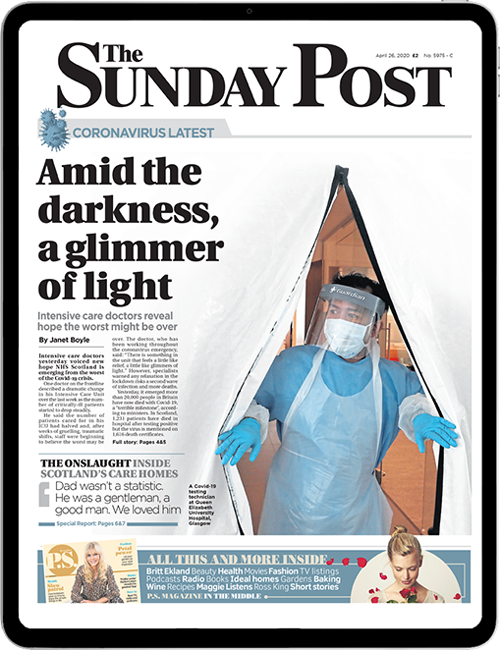 Enjoy the convenience of having The Sunday Post delivered as a digital ePaper straight to your smartphone, tablet or computer.
Subscribe for only £5.49 a month and enjoy all the benefits of the printed paper as a digital replica.
Subscribe