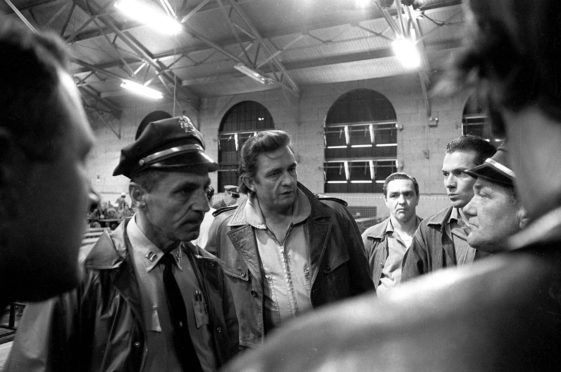 They have spent four years in jails around the country and emerged with songs of hope, reflection and empowerment.
Musicians from arts organisation Vox Liminis worked with prisoners and guest collaborators to record the music co-written with people within the criminal justice system.
It is now hoped an academic study running parallel to the project could help shape the rehabilitation of offenders internationally.
Looking At Colours Again is the final EP from Vox's Distant Voices songwriting project with prisoners around Scotland. The initiative – a collaboration between Vox Liminis and the University of Glasgow – has led to almost 300 new songs written in workshops led by Admiral Fallow frontman and Distant Voices leader Louis Abbott.
Indie acts such as Jo Mango and Martha Ffion have recorded songs for the EP, following the likes of folk favourite Kris Drever and Emma Pollock of The Delgados on previous releases.
Now the outcomes from the project are set to be published, with a leading criminologist hopeful the insights gained through prisoners working in a creative setting can help influence approaches to rehabilitation internationally.
Professor Fergus McNeill, of University of Glasgow's Scottish Centre for Crime and Justice Research, hopes the findings from the collaborations will help create a better understanding.
He said: "We have already published three academic papers, and have more in development. They are intended to challenge the disciplines of criminology, musicology, political science and sociology, both by learning from our findings and from our methods.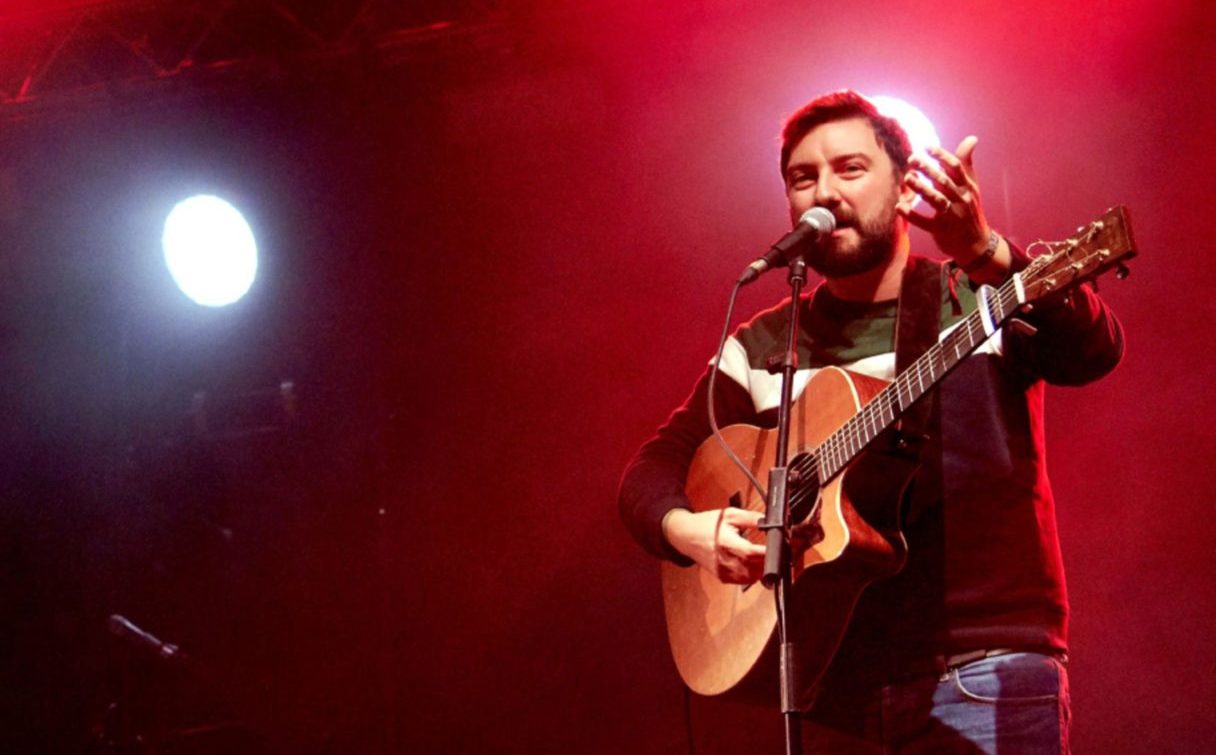 "We will produce learning resources to be directed at schools, colleges and universities and reach people internationally, maybe challenge how people understand these issues and become part of global debates about penal reform and abolition."
The songs from the Looking At Colours Again EP were hoped to be performed as part of a festival later this year in Glasgow and Edinburgh, as well as a theatre production about returning to the community.
But with restrictions around mass gatherings still in place the festival may be staged online, potentially to a wider audience.
For singer songwriter Louis Abbott, the process of working with prisoners in jail, as well as after their release, has been rewarding.
He said: "It's been great seeing the pride the folk we've worked with have taken in creating something.
"Many of them said they'd never be able to do something like this when we started. It offers a bit of hope. No matter what end of it you're on, working with people to make something feels great."
The songs on the five-track EP indicate themes of hope, recovery, addiction, empowerment and the passage of time.
"There are songs of regret but there are also songs of hope," said Louis. "The songs are very colourful, we want people to respond to them."
The sessions were held pre-pandemic, and the record was produced by Paul Savage, who has worked with bands such as Franz Ferdinand and Deacon Blue at his Chem19 studio in Blantyre.
Louis said: "I don't think any of us came away from the sessions without feeling we'd achieved something, done some great work and met some interesting folk.
"People in prison are starved of creativity and human connection. That's not a political statement, but the difference you see in a participant from day one to day three is astonishing. Some wouldn't even look at you when they first come in. It's about trying to build relationships."
Professor McNeill said: "We set out to change practices and change how people related to one another through creative collaboration. One key learning from the project is how powerful making things together is.
"That's important as it's the antidote to alienation, estrangement, stigmatisation marginalisation, and all the things that conventional forms of criminal justice do to people.
"The project is something I'll look back on with pride and gratitude for all it has taught me."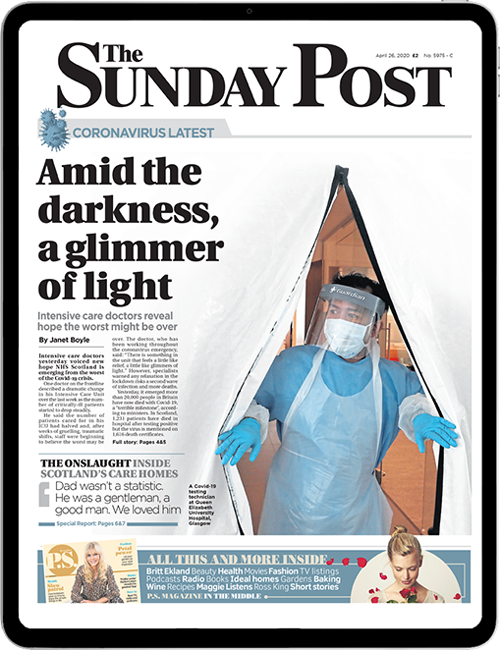 Enjoy the convenience of having The Sunday Post delivered as a digital ePaper straight to your smartphone, tablet or computer.
Subscribe for only £5.49 a month and enjoy all the benefits of the printed paper as a digital replica.
Subscribe