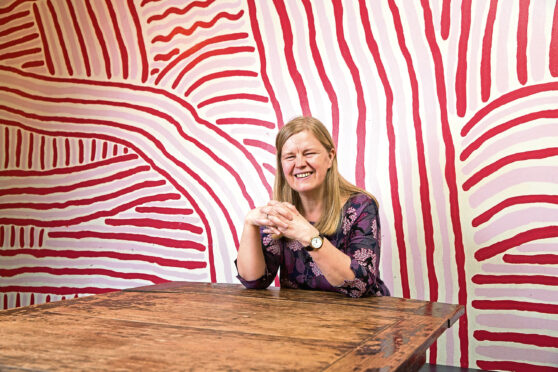 Nina Allan's deliciously dark familial murder novel, set on the Scottish island she has adopted as home, is a brave new move for the author.
Dexterously weaving the imagined with the real, it not only explores the liminal spaces to which minds retreat in their escape of trauma, but also her own challenges with sight.
Allan – whose previous novel, The Dollmaker was released to literary acclaim – has nystagmus, a condition she shares with flautist James Galway, in which the eyes make repetitive, uncontrolled movements that can result in reduced vision and depth perception, affecting balance and coordination. And it's one with which she has imbued her main protagonist, photographer Cath. The Good Neighbours centres Cath's latest project, murder houses. Returning to her childhood home on the Isle of Bute, she begins to unpick the murder of her teenage friend Shirley Craigie at the hands of her father, John. But discoveries await on the island, in the memories it holds, in John's violent upbringing, in his peculiar obsessions with the faerie folk and in his apparently cowed wife, Susan.
Allan – who moved to Bute in 2017 from Devon with her partner, writer Christopher Priest – says: "I have never written about my visual impairment, which is from birth. But it has shaped my entire life… and it has affected this almost sixth sense in Cath who uses aspects of memory and sight really intensely.
"People don't use 100% of the sight they have. I do and I have to augment it with my other senses. In a sense, writing The Good Neighbours was an experiment to see if I could describe it and I have tried to encapsulate it in the narrative.
"I have always written about outsider characters. Andrew in The Dollmaker has reduced stature. I write about mental health quite a lot but I have never before tried to describe my own disability; even using that term is weird. I see it instead as having a new depth perception. I am very lucky because I have been given other gifts; I've been given the equipment to deal with my disability in a hostile world and if I can transmit some of that for others then that's great."
Bute is as much a character in the book as Cath. Allan says: "The inspiration came from a family murder/suicide in Devon in the 1970s. We moved to Scotland in 2017 and I just couldn't see how I wouldn't write about the place we had moved to."
She took the original idea and re-sited the action on her new island home. But she added an extra layer that invites the reader to wonder more deeply about what actually happened; whether the case is as straightforward as it seems.
"I intended that Bute was a character in itself. Sense of place is central to what I have written. Writing about a place is my way of getting to know it and trying to understand it. Of sealing my relationship with it.
"Cath's photography is like a shorthand way of pinning memories, sensations, ideas in place and that is what the process of writing The Good Neighours was for me."
The author has now been joined by her 77-year-old mother Monica, and says: "We are really proud to be – as the phrase goes – 'English-Scots'. We feel very happy and proud to have made Scotland our home.
"We are discovering new things we love about Scotland every year we are here. We can't imagine leaving."
---
Nina Allan, The Good Neighbours, riverrun, £16.99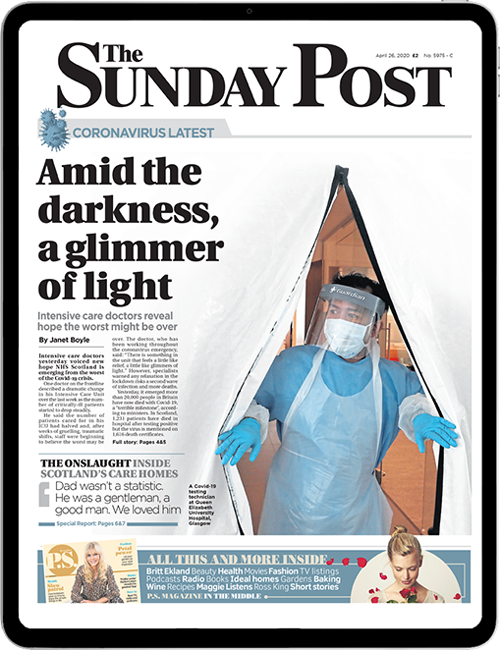 Enjoy the convenience of having The Sunday Post delivered as a digital ePaper straight to your smartphone, tablet or computer.
Subscribe for only £5.49 a month and enjoy all the benefits of the printed paper as a digital replica.
Subscribe