QUADRUPLE amputee Corinne Hutton is weeks away from launching one of the fights of her life to climb Mount Kilimanjaro.
And Corinne, 48, who lost both her feet and hands after contracting sepsis, is so determined to scale Africa's highest peak that she says she'll crawl up on her hands and knees if necessary.
The Renfrewshire mum-of-one is even packing boxing gloves to protect the stumps of her hands.
Incredibly, she will attempt to scale the 19,341ft mountain without hands, feet and with only one lung, having lost the other to infection.
"This has always been on my bucket list, even before I lost my hands and feet," Corinne told The Sunday Post. "And there is something in my mentality that wants to push myself to do something I didn't think I could do.
"Subconsciously I must feel the need to prove a point. I need to show other people I can do more than they think I can."
Corinne, from Lochwinnoch, spent three weeks in a coma in the summer of 2013 and was given just a 5% chance of survival after developing pneumonia and septicaemia. Surgeons had no option but to amputate and she subsequently lost two thirds of her right lung after being struck down by an Aspergillus infection.
She founded the charity Finding Your Feet to help other amputees and it was the thought of others going on the fundraising Kilimanjaro expedition without her that proved too much of a temptation.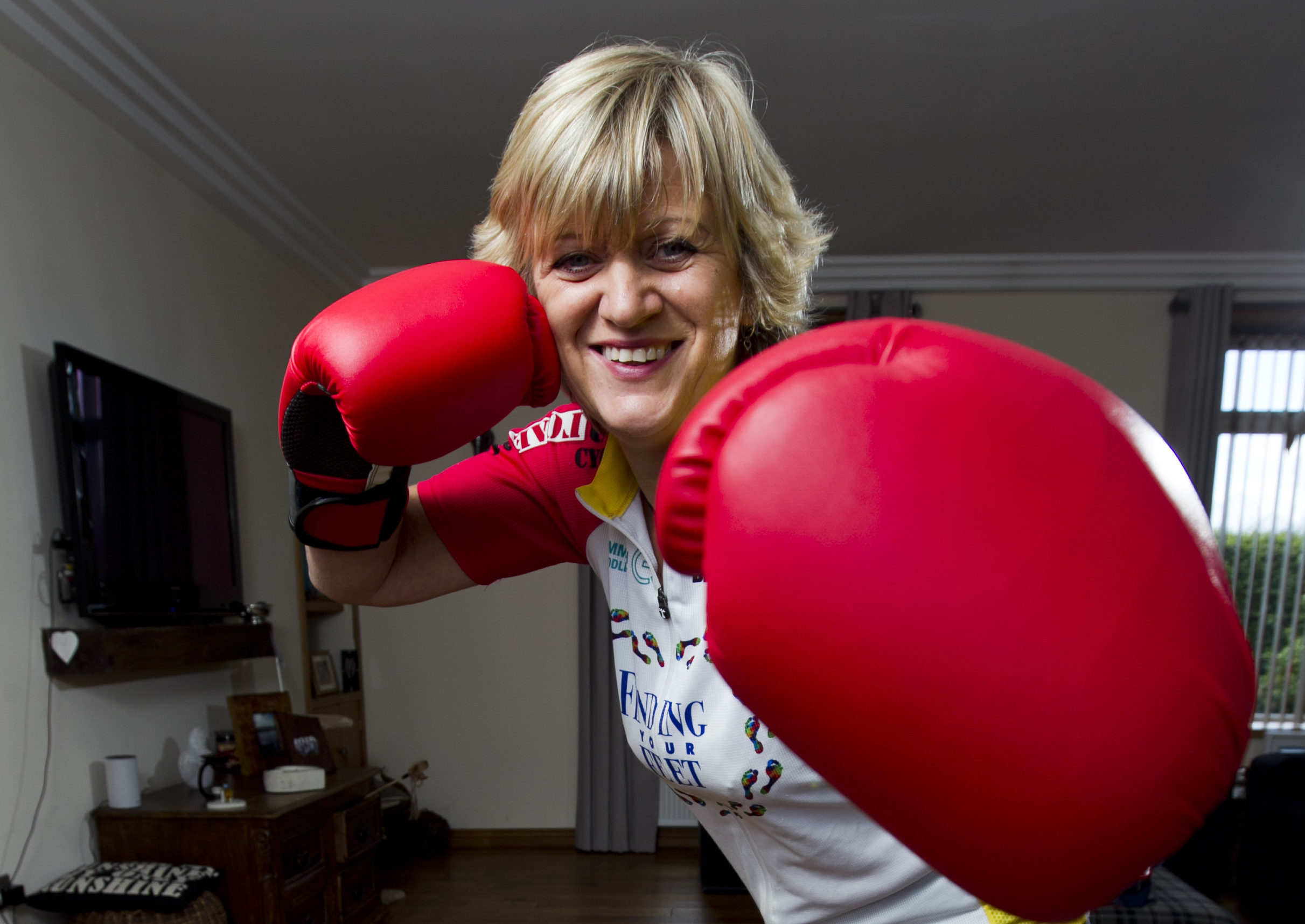 "They are all able bodied, but when people started signing up I felt like I was missing out," admitted Corinne, who is still on the donor list and hopes to be Scotland's first double hand transplant patient.
"I started to think that it would be better to give it a try and fail than not to try at all. While I'd at least know I'd given it my best shot, I would be absolutely gutted not to make it. But I know I won't quit unless I absolutely have to."
It's to ensure she gives it every last ounce of effort that Corinne, who has a 10-year-old son Rory, has got the boxing gloves. They have been reinforced with the bulletproof fabric Kevlar to give additional protection against damage from rocks.
She will only have to use them if she can no longer manage to climb on her artificial legs and has to take them off. She'll have ski pole-like crutches secured to her forearms, but it's pain caused by chafing of her legs that is causing particular concern.
While Corinne has been working on her strength and stamina in the gym to try and build up for the attempt, training climbs on Scottish mountains have already taken a heavy toll.
"It's a double-edged sword because if I do too much and get sores then it stops me doing more. When I did Ben Nevis I had to sit with my legs up for two days after that because they were so sore. I can push myself through the pain barrier and get through a day but with this I need to get back up and do it day after day.
"That's the big test. I am quite guilty of not thinking and just forcing myself on until it's too late. But I'm going to be checked every hour as to how bad my legs are and we're taking lots of padding for my stumps as well as plenty painkillers."
The altitude is another major worry but Corinne insists that, despite having most of one lung removed, she should have as much chance of coping with altitude sickness as well as anyone else.
"I have spoken to my lung surgeons and they've said there is no reason why I shouldn't do this," said Corinne.
"They have given me advice about physio and being in as good condition as possible before I went through doing cardio exercise. I swim every week and work hard on my breathing.
"I believe I'll handle whatever gets thrown my way but friends and family are concerned. All my friends have discouraged me from doing this, almost to the point of falling out over it. They just don't want me to do it. I know that's a natural concern, but they know what I'm like.
"My mother worried herself sick when I did a triathlon last year and she's already had sleepless nights about this. But if I only did what she wanted me to do I wouldn't be alive inside. If I couldn't challenge myself then I wouldn't be living."
The 11-strong Finding Your Feet party leave on September 29, will acclimatise and then begin the ascent on October 1. If successful, they will reach the summit on October 6.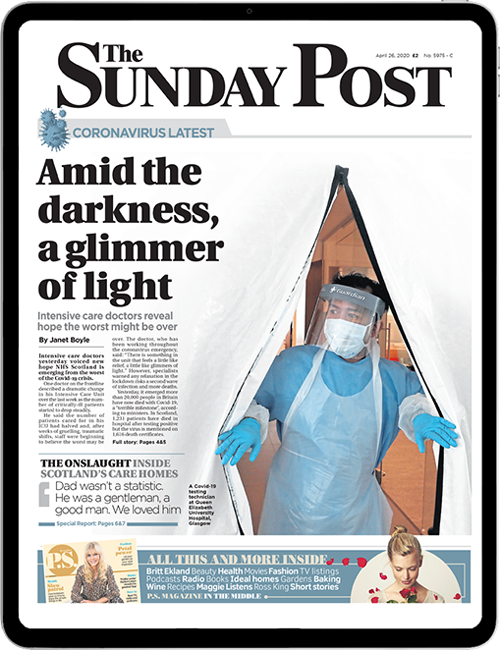 Enjoy the convenience of having The Sunday Post delivered as a digital ePaper straight to your smartphone, tablet or computer.
Subscribe for only £5.49 a month and enjoy all the benefits of the printed paper as a digital replica.
Subscribe