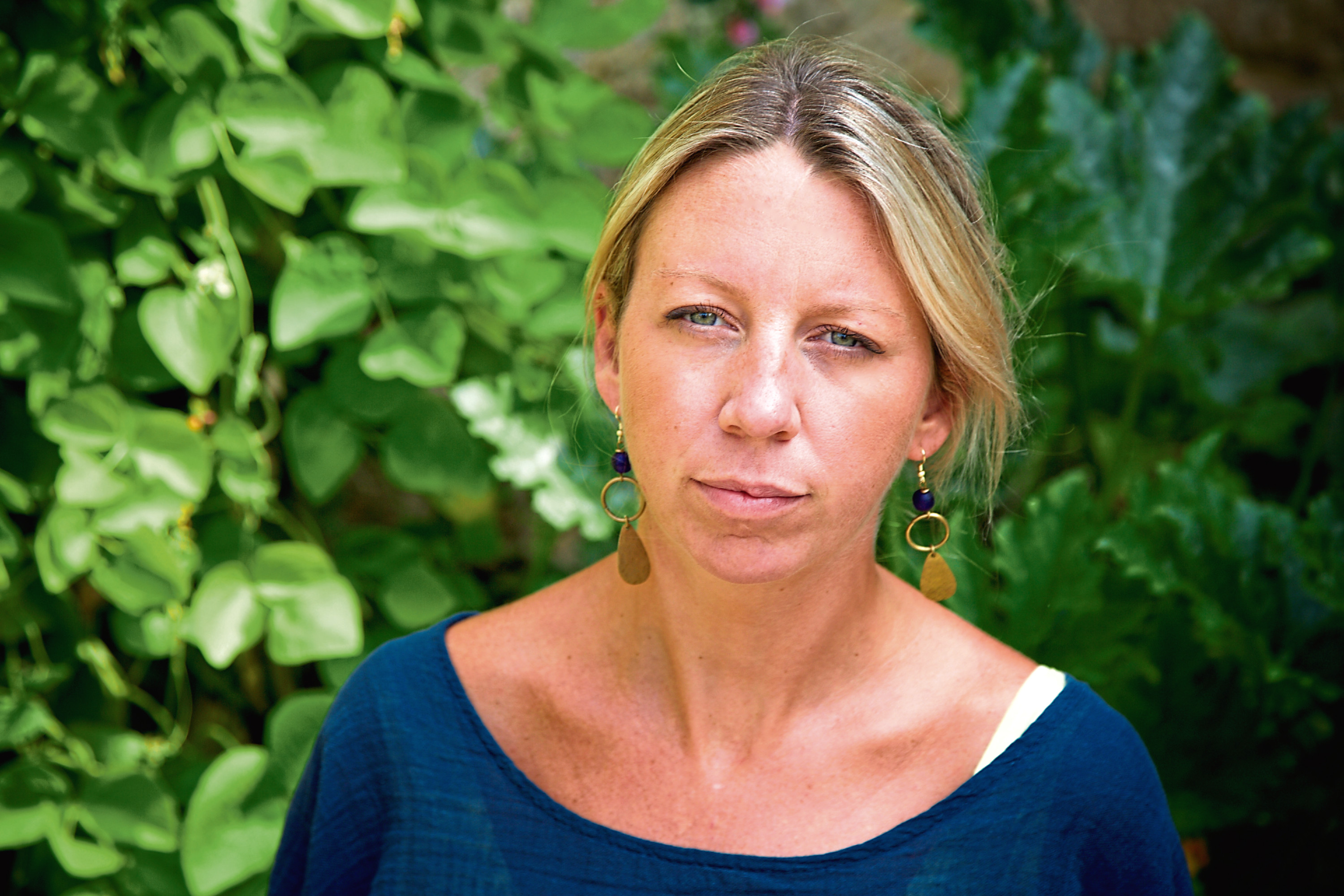 A GARDEN is a place of tranquillity, but for some it's a lifeline.
In her latest book, war correspondent and photographer Lally Snow reveals some of the world's most unlikely gardens amidst a landscape of violence and horror.
She tells Sally McDonald why they are important.
Why did you want to write this book?
The book came after seven years of self-funding my own interest in photographing gardens in war zones. The idea for this came on the back of having worked as a photojournalist, filmmaker and reporter in some of the world's most hostile places. I began to realise how little impact the images we see on the news have as we have become so desensitised to violence.
I wanted to challenge people's perceptions and document conflict with out "showing" it. I wanted to make people look at war, to re-engage with it at least, through something surprising and beautiful. It was also personal because I too had become tired of violence. Through photographing gardens I found my own sense of calm.
How did you select the gardens that appear in this book?
I worked with local fixers in Afghanistan, Gaza, the West Bank and Ukraine. Because I lived in Afghanistan I had the luxury of time and a vast network of friends and colleagues who would also tell me about gardens they had come across. In Israel I quite literally drove around looking for pretty or unusual gardens. A lot of the gardeners I met would tell me about their own friends who had bigger or better gardens too, so it was often a network or community of a few gardeners who were my source.
Had the pictures already been taken during other assignments, or did you return to photograph them?
The first time I photographed the Gardeners of Kabul it was for a German magazine and the seeds were sown. I then self-funded other trips in order to take the idea one step further.
Which gardens stood out the most for you and why?
To be honest they all did; they were all so remarkable. The idea of someone continuing to garden amid such adversity is quite something. Mohammed Kabir, who claimed to be 105, made a flower garden in the ruins of an old palace in Kabul. And then there was Gulham Hazrat who worked on a garden in a Forward Operating Base in Helmand Province for the international soldiers there. Others that were memorable were a hydroponic garden in Gaza, a sculpture garden in Israel, and a garden walled in by the security barrier in the West Bank.
Why are gardens so important in places of conflict?
I thought long and hard about this and came to the conclusion that in addition to gardening being a peaceful and productive thing to do, perhaps it has something to do with maintaining a sense of control. To garden in war turns the other cheek to the conflict. It says "OK, you guys fight, I've got something more important to do".
What have you learned from them?
Just that, and that there is more to life than war. Oh and that geraniums grow pretty much anywhere.
As a war correspondent, did you ever imagine you would publish a book about gardens?
No! But that said, War Gardens is more than a book about gardens.
Gardens are the lens through which we look at the world.
At its heart, it's about ordinary people just trying to survive extraordinary circumstances.
How do you feel about the project now that it is complete?
Proud that I have given ordinary people a chance for their voices to be heard.
What is next for you?
I have a few projects and ideas for books that I'm mulling over but it's too early to share them. I had a little boy four weeks ago so for the next few months at least, it's all about him.
Who knew babies could be so demanding!?
War Gardens: A Journey Through Conflict In Search Of Calm, Quercus Publishing, £20.