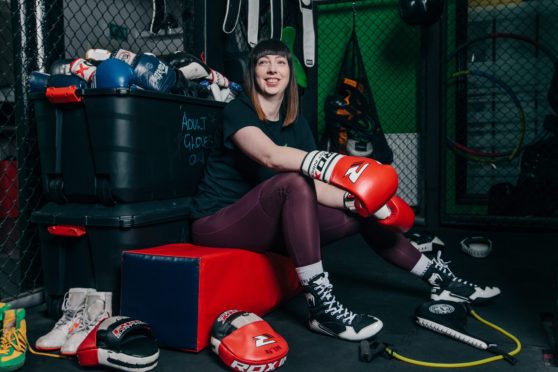 When Jill Galbraith steps into the ring, as she dodges jabs and hooks, her old career in finance seems a long time ago…and she doesn't miss it for a minute.
The boxing coach says taking up boxing has transformed her life and made her fit, physically and mentally, to deal with whatever blows life can throw.
"As women, we are brought up to believe we are made of glass. Boys can rough and tumble and dummy fight but girls do the same and they're labelled a tomboy," said the boxing coach.
"The first time you get punched in the face and you realise you're OK is quite liberating!"
As more women, many in their forties and fifties, take up the sport, Jill says dodging, blocking, sparring and thumping fists into pads or punching bags helps make them stronger, in body and mind.
"While boxing, your brain doesn't know you are kicking and punching a bag. It just sees it as a fight. Subsequently, you block everything else out and become utterly focused on what's happening in front of you. It's a form of active mindfulness.
"Learning to box gives you a feeling of satisfaction because you're learning and achieving. The biggest thing for me, though, was the realisation that my body and mindset are much more capable than I gave them credit for. It reminds you how much resilience you have. It can help control emotions and relieve stress."
Jill is a prime example of the mental health benefits gained by boxing. "I was diagnosed with a form of OCD called intrusive thinking four years ago, which makes me incredibly anxious," she said.
"Just before the diagnosis, my mental health spiralled and I was so terrified I couldn't leave my house. Getting the right diagnosis, quitting my job in finance and returning to boxing training has changed my life. I realised I felt most safe I the gym and I felt my best while training.
"Now I get paid to punch people in the face or get punched in the face. I love it. It's challenging mentally and physically. Every day I learn something new about myself through training – good and bad.
"When you're on the mat or sparring you can't hide behind a mask. You're forced to take a long, hard look at yourself."
More and more women are getting hooked on boxing to tone up, feel strong and clear their minds.
Female participation in the once male-dominated sport is on the rise in Scotland, with many finding their fighting spirit later in life.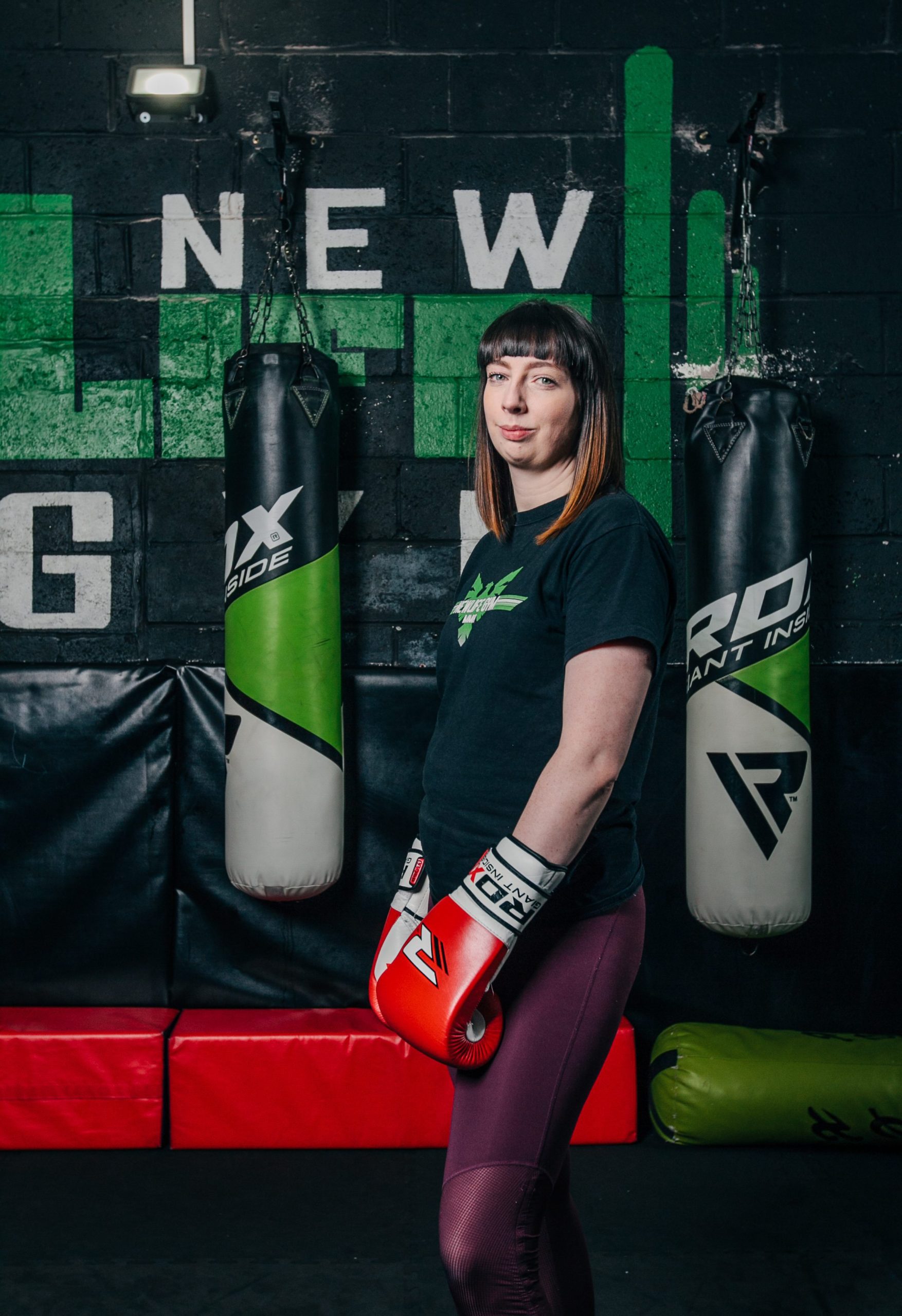 Jill, 31, started her women-only boxing sessions in Glasgow four years ago at her husband – and retired Scottish mixed martial arts fighter – David Galbraith's NewLife gym in Maryhill.
Since then she's seen female interest in the sport grow steadily and says her members range from women in their twenties to sixties.
"I saw a gap in the market for accessible classes for women," said Jill. "Most gyms did boxing for fitness but there wasn't a dedicated programme for women to learn the sport, for recreational fitness or to compete. Any classes were only once a week and late at night.
"So I started regular classes three days a week, in a safe space and at times that suit women.
"There's been an amazing uptake. Before, women made up 15% of our membership. Now it's closer to 40%."
Sports performance mind coach Nick Davies, who is also an ABA trained amateur boxing coach, agrees.
"Better health is a great by-product but boxing, above all else, gives you a sense of belonging, and training provides structure," he said.
"As people progress they begin to develop stronger, faster more co-ordinated muscles and this helps build their confidence as they grow.
"Boxing has its fair share of ups and downs and we learn or reinforce that losing or failure is not the end but something you strive to overcome, and this helps develop mental fortitude.
"Women over 50 have the highest rates of depression and, because of hormonal changes with the menopause, exercise can really help to regulate these feelings. You can channel any frustrations or anger into boxing effectively, and get fit at the same time."
Given it provides a full body workout that can burn up to 800 calories an hour, it's not surprising boxing is a popular workout among celebrities such as Gal Gadot, Gigi Hadid and Jennifer Aniston.
And the raised profile of female boxers has also encouraged more women to step into the ring.
While the stereotype that boxing was a macho sport once proved a barrier to women, the sport is now booming.
Boxing Scotland has noted a marked rise in women's participation in boxing over the past five years, with an increase of 238% from 2015 to 2019.
And from 2018 to 2019, female membership in Boxing Scotland grew by 48.7%.
---
Boxing is very hard but I always feel fantastic afterwards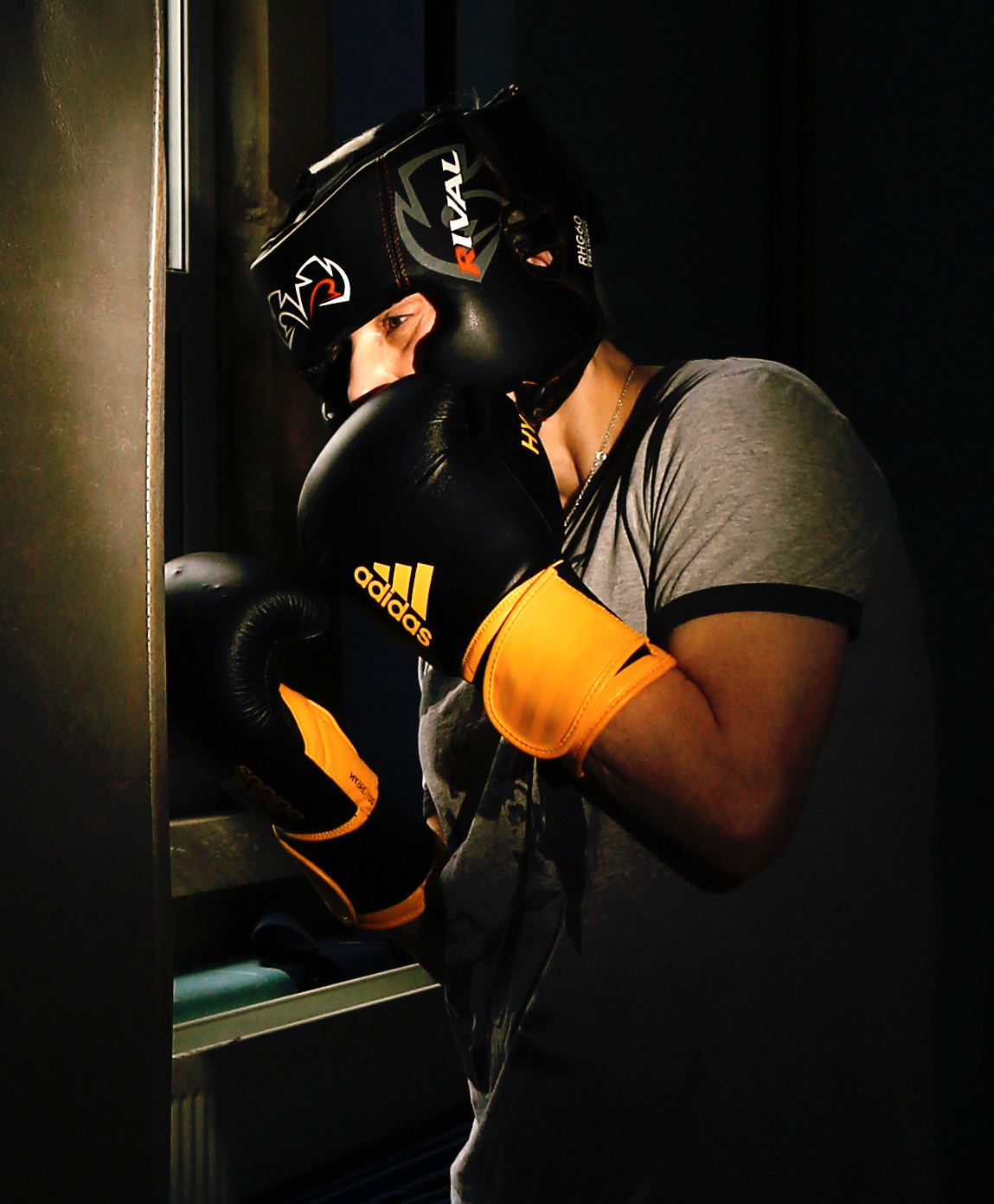 Marion Dunn has no regrets after taking up boxing.
"I've got a lot fitter, which generally made me feel great. And it's been very, very sociable," said the Glasgow-born writer and a laboratory technician at Lancaster University.
"Boxing gives you an inner confidence and promotes mental fortitude. You feel like you can face life difficulties a little easier.
"There's this stereotype that women are hard-wired to nurture and will find it hard to hit someone in the ring. That's not the case.
"You'll generally spar against a more experience boxer so you can really go hell for leather without worrying about hurting someone.
"Apart from a few black eyes, the worst injury I had was to my back by throwing a jab too hard!"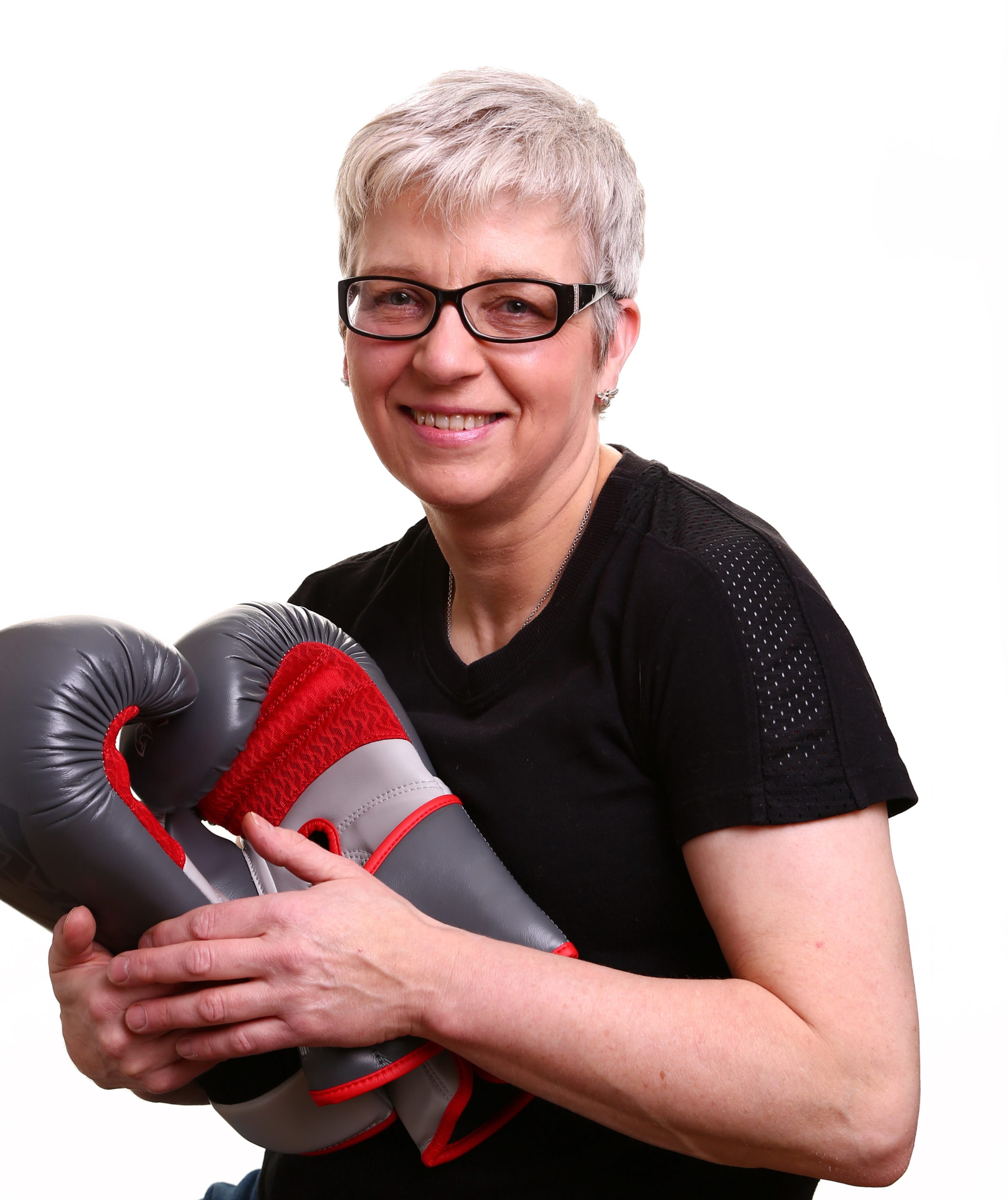 In her memoir, The Boxing Diaries: How I Got Hooked, Marion recounts learning to punch, dodge, skip and spar at her local amateur boxing gym in North Yorkshire.
"I became quite unfit in my late 40s and realised I had to do something drastic. I went to a traditional boxing gym, with lino floors and these ripped guys working four punching bags. I was made to feel welcome. I was the least fit and oldest one there but the coach was very encouraging.
"I trained three times a week – skipping, jumping, completing brutal circuits, and punching the pads and bags. That went on for 18 months. It was hard but I always felt fantastic afterwards.
"I loved the camaraderie. The fact I was the only woman there made no difference. I was prepared to work hard and that was all that mattered.
"Anyone who's prepared to put in the effort will be welcomed with open arms."
Marion, who will speak about her book at the Aye Write! literary festival in Glasgow later this month, added: "There's no pressure to actually go in the ring. Many women join a boxing gym to get fit. I decided to try sparring because it looked fun."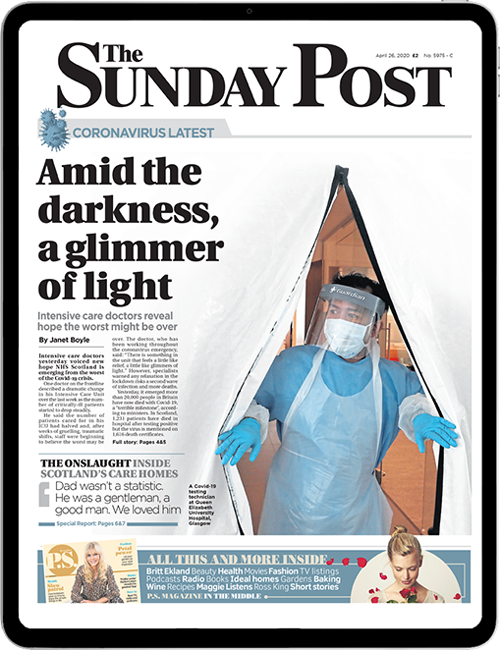 Enjoy the convenience of having The Sunday Post delivered as a digital ePaper straight to your smartphone, tablet or computer.
Subscribe for only £5.49 a month and enjoy all the benefits of the printed paper as a digital replica.
Subscribe