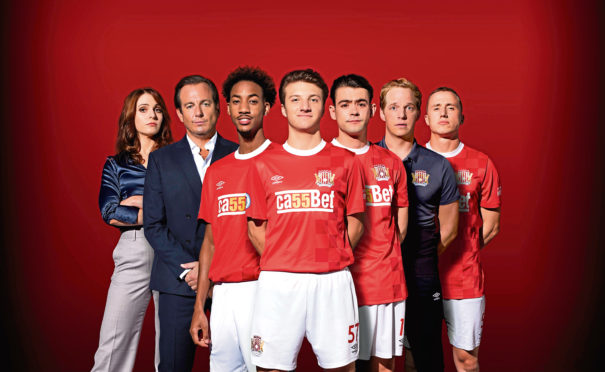 In terms of prolific duos, fewer have a better strike rate when it comes to jokes than Iain Morris and Damon Beesley. The dynamic partnership are responsible for one of the most-loved comedies in the past 20 years with The Inbetweeners.
Now, the pair are reuniting for another sitcom – where the goal is to make you laugh.
First Team follows the off-the-pitch misadventures of three young footballers at a fictional Premier League club.
Mattie, Jack and Benji find themselves struggling with their mercurial Italian manager Cesare, the team's eccentric American chairman Mark, resident hard-man Petey and ineffectual coach Chris.
The chairman is played by American sitcom favourite Will Arnett.
The project was inspired by a chance encounter on an aeroplane.
"About 11 years ago I was on a flight to see my then girlfriend, now wife, in LA. I sat next to a very nice, heavily-tattooed man," said Iain. "We got chatting and it turned out he was a footballer.
"I was a huge football fan, but talking to him about his day-to-day existence was fascinating and revealed all sorts of things I never knew. I came back and told Damon about it and we discussed making something about footballers.
"Then we made the third series of The Inbetweeners, and two films, and Damon made White Gold and we kind of forgot about it."
The pair revisited the project, and they were delighted with their star signing – Arnett, star of Arrested Development.
"We've both been huge fans of Will's since Arrested Development and 30 Rock," said Damon. "I think Netflix originally put us in touch just after White Gold had aired in the US as Will was a fan.
"Somehow, we successfully bamboozled him into joining us on our next show."
The comedy in the show plays on the attitude towards modern football, according to Iain.
"I think that in football, in particular, there's a strange blurring of the lines between 'business owner' and 'customer', which is encouraged by the owners and abused by some of the fans," said Iain.
"And the players very often are stuck in the firing line as the public face of that business.
"I think football is unique in that clubs really do mean something, something vital, to people and to towns and cities, and their owners are really just custodians. But just because it means something to you that doesn't give you the right to abuse the staff.
"If I worked in a bank and was getting abuse from customers every time we opened I could change my job."
The First Team, BBC2, Thursday, 9.30pm.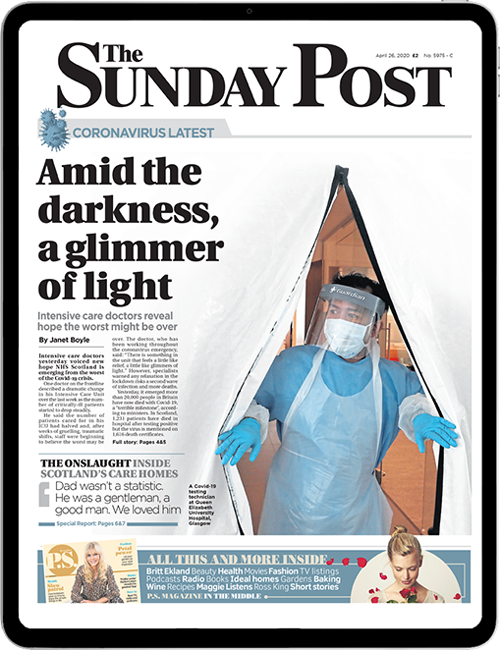 Enjoy the convenience of having The Sunday Post delivered as a digital ePaper straight to your smartphone, tablet or computer.
Subscribe for only £5.49 a month and enjoy all the benefits of the printed paper as a digital replica.
Subscribe