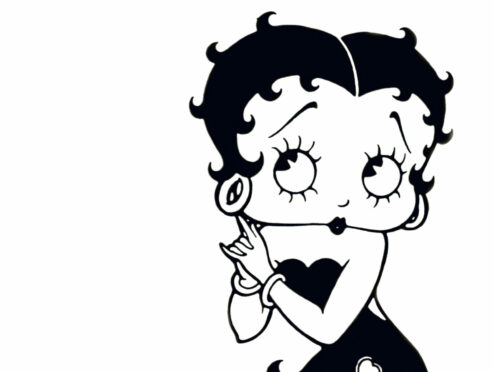 The history of animation has long been regarded as the preserve of men but newly discovered evidence proves that pioneering women were at the forefront of the industry more than a century ago.
Years before Walt Disney made his mark, females were paving the way. One woman in particular, Bessie Mae Kelley, is finally receiving acknowledgement for her role.
Previously written off as a secretary or cleaner when she appeared in pictures alongside male animators, a recent discovery of her work from 1917 is the earliest-known hand-drawn animated films by a woman.
Two of her surviving short films were screened at the Academy Museum of Motion Pictures – the home of the Oscars – in Los Angeles in December, and now they will be shown internationally for the first time at the Hippodrome Silent Film Festival in Bo'ness this week.
Kelley's story will be told by Mindy Johnson, an animation historian. "There's tens of women who were involved in the early days of the industry," said Johnson. "Bessie was quite the pioneer. She was there in the earliest part of the animation industry."
Kelley worked elbow-to-elbow with Max Fleischer (creator of Betty Boop and Popeye), Paul Terry (Mighty Mouse) and Walter Lanz (Woody Woodpecker), and came up with an animated mouse couple years before Mickey and Minnie.
"She was working on Aesop's Fables and she does the first mouse couple for that," Johnson said.
"This is 1923 and when you look at early Mickey and Minnie, you think this is what you're watching with Bessie's characters, yet we're years before Mickey and Minnie.
"There's also a quote from Walt, saying he wanted to make cartoons as good as Aesop's Fables. If we could go back in time and get the definitive answer, it would be great."
Johnson was a film-maker who studied at the American Film Institute before moving into film publicity, working with Disney on the reissuing of its classic titles.
This allowed her to dig into the history of the business and she wrote a book about Tinker Bell. Due to its success, she was asked to write another book, which became Ink & Paint – The Women Of Walt Disney's Animation.
She said: "I got six months into the research and it was like an avalanche and I called my editor and said, 'This is epic. What these women did…it's never been covered before'.
"The first Academy Award ever given for animation was to women for Flowers And Trees, yet no one explores that.
"The book caused an uproar, because no one had ever covered any of this, but the Academy of Motion Pictures and Sciences gave me the film scholar award and told me to keep going. I had the theory that, beyond Disney, there were women in the earliest studios."
That's where Johnson discovered Bessie Mae Kelley. She spotted her name in a newspaper cutting for a vaudeville touring act, where she was described as the only woman animator.
Then there was the old picture of a woman alongside male animators, and it turned out to be Kelley. Johnson tracked down her family – a great-niece and great-nephew who had a collection of Kelley's archives, including journals, letters, sketches and two surviving films, which will be shown in Bo'ness on Saturday.
"She saw Winsor McCay's Gertie The Dinosaur in a theatre and knew it was what she wanted to do," Johnson said. "She studied art before getting into animation. About a year after starting, she was one of the top assistant animators."
Kelley directed short films like Gasoline Alley and Flower Fairies, but moved to Minnesota after marrying. She died in 1981. Johnson said: "During the war, she worked with a company that was involved in top-secret military work and there's evidence it aligned with Walt Disney to create training films."
Johnson is working on a book and documentary about the early pioneering women in the industry. "There's women like Margaret Bray, wife of animator JR Bray. He's given much of the credit as the father of animation but she was the business expert and we wouldn't have studios without her.
"Also Margaret Winkler, who put a fictitious J in her name to operate in a gender-neutral capacity more than 100 years ago. She put Felix The Cat, Koko The Clown and Walt Disney at the forefront. She gave Walt his start and, when you look at the correspondence between them, you see she is training him."
And there is also a Scot, who Johnson hopes to find out more about. "E Mildred Walker came from Scotland, working in fine art and having exhibitions in Philadelphia. She was renowned for her work but found herself for a short while working in animation," Johnson added.
"There's an announcement in 1916 of her joining Sullivan's Studio in New York, where she was working on early Felix The Cat cartoons, but we don't know in what capacity. She is quite pivotal, so I hope to get some information."
---
Hippfest – The Hippodrome Silent Film Festival runs Wednesday-Sunday. The Only Woman Animator is on Saturday at 4pm.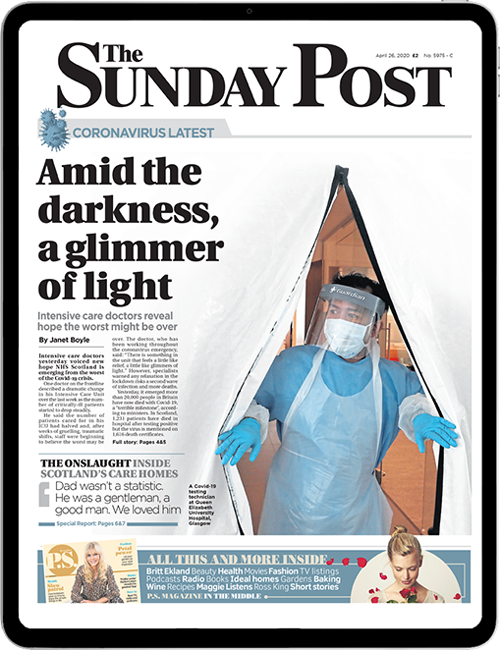 Enjoy the convenience of having The Sunday Post delivered as a digital ePaper straight to your smartphone, tablet or computer.
Subscribe for only £5.49 a month and enjoy all the benefits of the printed paper as a digital replica.
Subscribe