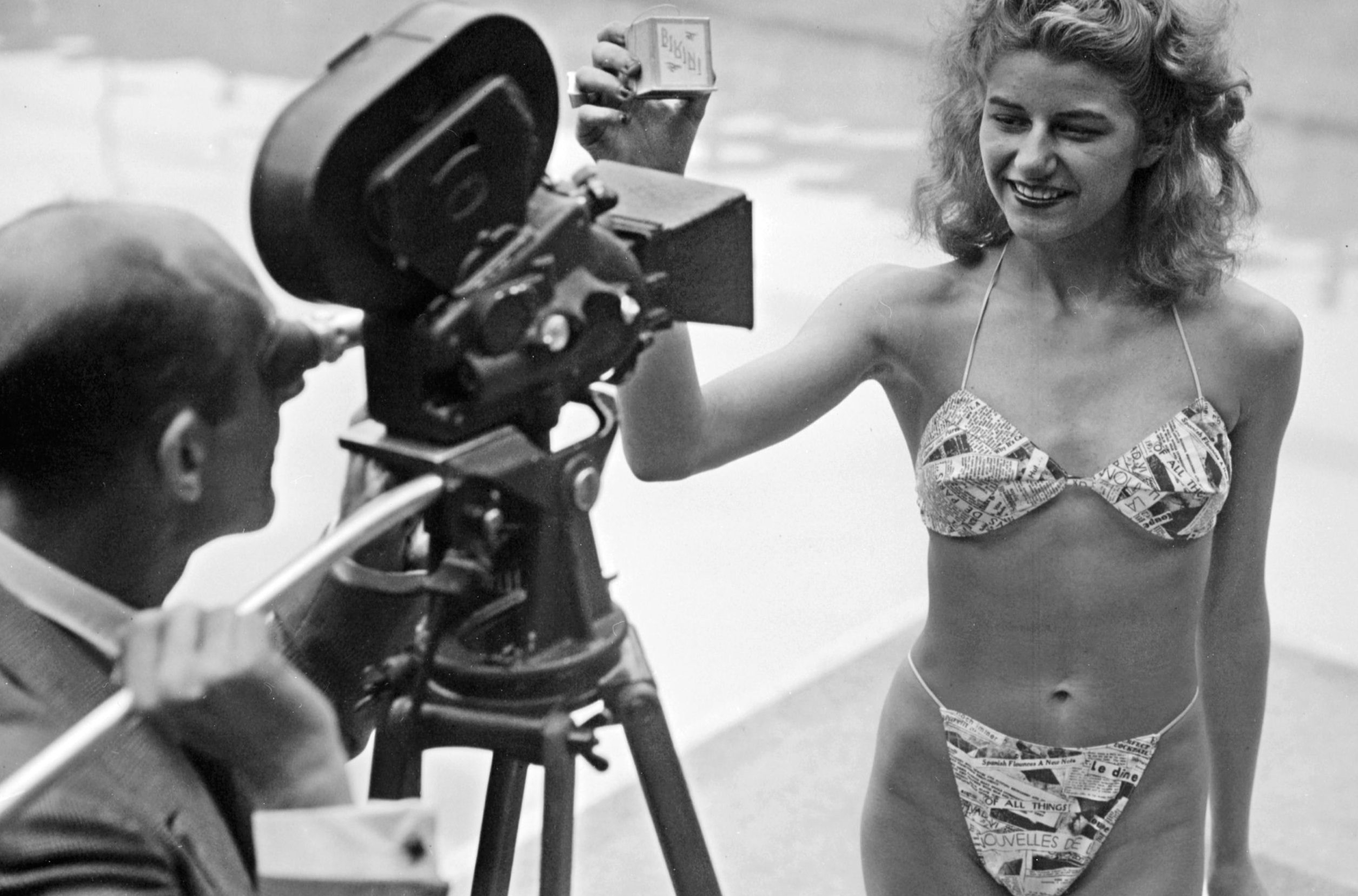 SINCE July 5, 1946, women have been gracing the world's beaches and pools in the skimpy two piece we know as the 'bikini.' 
It was marketed as a two-piece swimming suit that revealed 'everything about a girl except her mother's maiden name.'
The bikini was named after the Bikini atoll, in the Pacific's Marshall Islands, which was bombed frequently between 1946 and 1958 with nuclear devices.
---
Remembering the 23 time bombed island of Bikini on International Bikini Day 
---
The effects of a woman wearing a bikini were likened to that of the bombs, supposedly creating a bombshell look, and devastating reactions.
French designer Louis Réard reacted to the rationing of fabric by the US government after the war by using less material and revealing more flesh. 
He noticed women on St. Tropez beaches rolling up the edges of their fabric heavy swimsuits to get a better tan and was inspired to produce a more minimal design.
At the time, sunbathers were wearing modest two piece suits which covered up the female form, no midriff or buttocks had ever been on show in public spaces before. 
Entrepreneurial Réard originally wanted to name the revealing bits of fabric 'atom,' referring to the smallest particle known to man at the time.
The swimsuit certainly caused an atomic explosion of reactions amongst the conservative American population of the era, who did not take to the bikini until the 1960s.
Europeans on the other hand, embraced the two-piece more willingly.
Although Réard could not find a runway model willing to showcase his design, he hired Micheline Bernardini, a French 18-year-old nude dancer from the Casino de Paris.
He introduced his design, a two-piece swimsuit with a g-string back made out of a tiny amount of cloth with newspaper type pattern, at a press conference at the Piscine Molitor, a popular public pool in Paris on 5 July, 1946.
The bikini was a hit, in particular with the male population, and Bernardini received over 50,000 fan letters.
---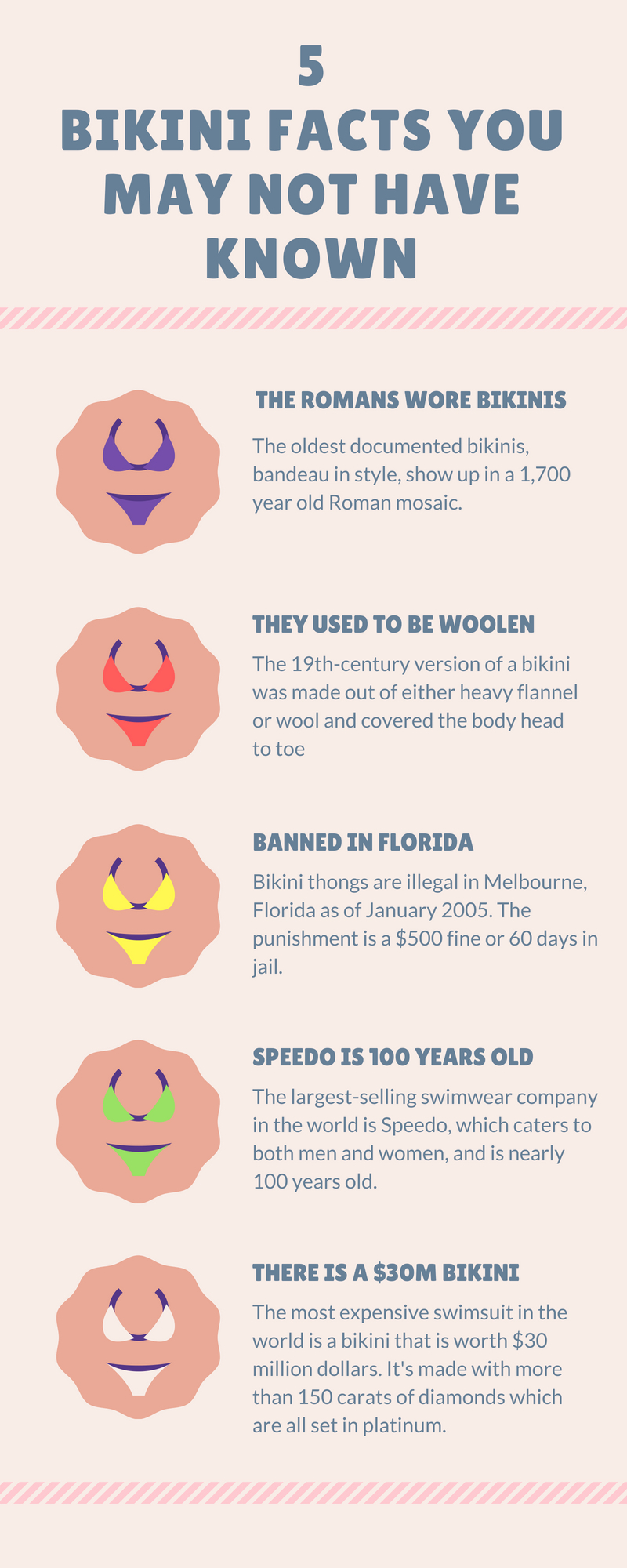 ---
During the 1950s however, the bikini reverted back to an item of controversy and was banned following the Miss World contest in London.
It was banned in the French Atlantic coastline, Spain, Belgium and Italy, Portugal and Australia, and it was prohibited in some US states and discouraged in others.
With the arrival of the more laid back '60s however, the bikini saw a huge comeback, thanks to a number of Hollywood movie stars and Bond girls sporting the two-piece.
In 1960, Brian Hyland's song 'Itsy Bitsy Teenie Weenie Yellow Polka Dot Bikini' inspired a bikini-buying spree.
Posters of pin-ups Marylin Monroe, Rita Hayworth and Brigette Bardot also contributed significantly to its increasing popularity.
In 1962, Bond Girl Ursula Andress emerged from the sea wearing a white bikini in Dr. No. The scene has been named one of the most memorable of the series and Channel 4 declared it the 'top bikini moment in film history.'
According to French fashion historian Olivier Saillard, the bikini is perhaps the most popular type of female beachwear around the globe because of "the power of women, and not the power of fashion".