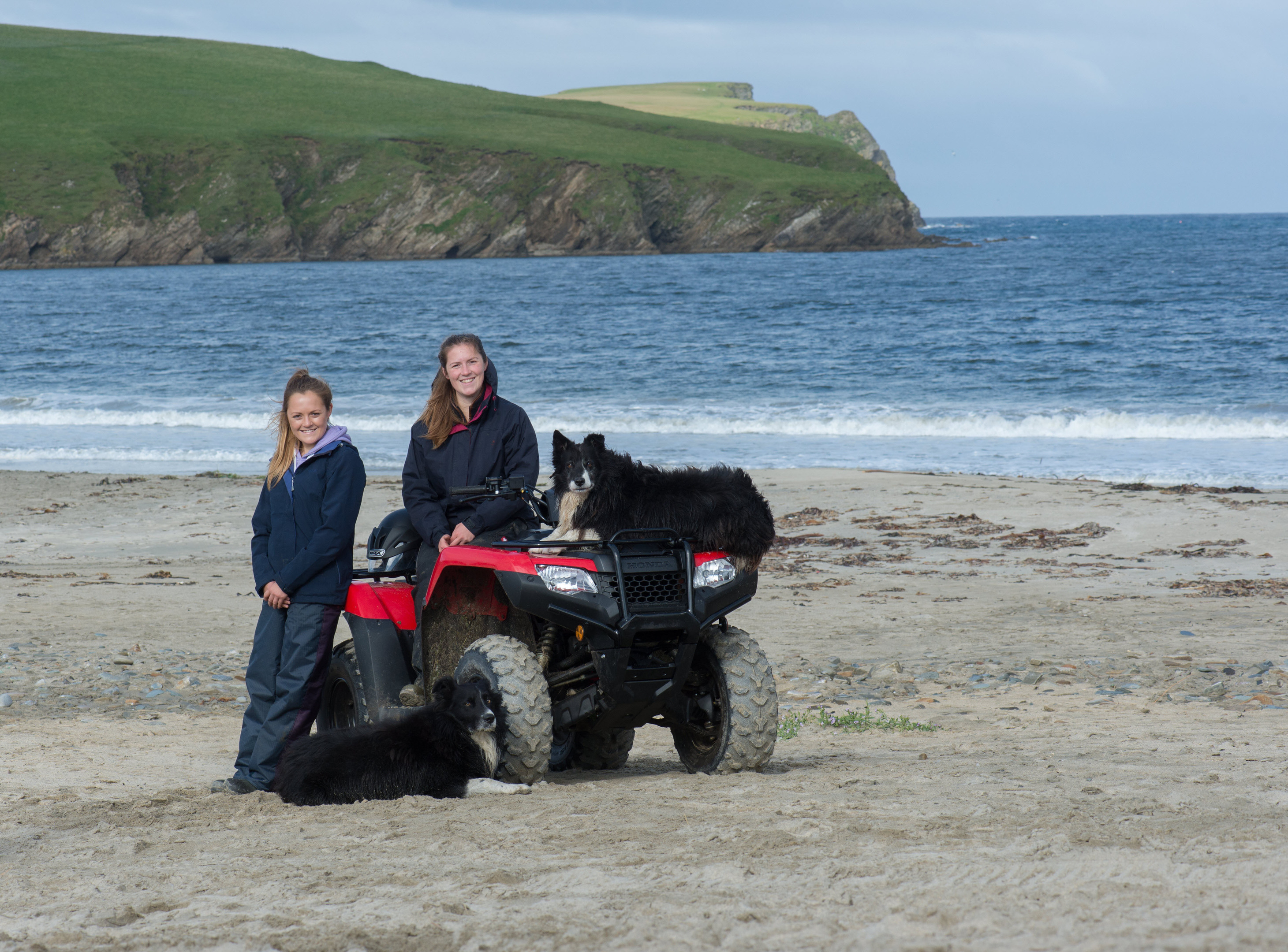 EKING out a living from the land on remote, windswept Shetland is tough for even the most experienced farmer.
But sisters Kirsty and Aimee Budge took on the challenge of running the family farm when their father was killed in a tractor accident.
Refusing to give up on the farm, which has been in the family for 150 years, the siblings took over the business, which is now thriving under their care.
Bigton Farm is so successful, it has been chosen as a monitor farm, an initiative which sees Kirsty, 24, and 20-year-old Aimee share how they work with other farmers.
Their father, Bryden, 46, died in 2014 when a tractor's loading frame collapsed on him.
Kirsty, who was training to be a primary school teacher at Aberdeen University, flew home with her other sister, Hannah, now 22, who was also in Aberdeen.
Kirsty said: "I was numb with disbelief.
"And I was so worried about how our mum, Helen, would cope without Dad and about my granddad.
"Dad had taken over the farm from him and they had spent so much time together."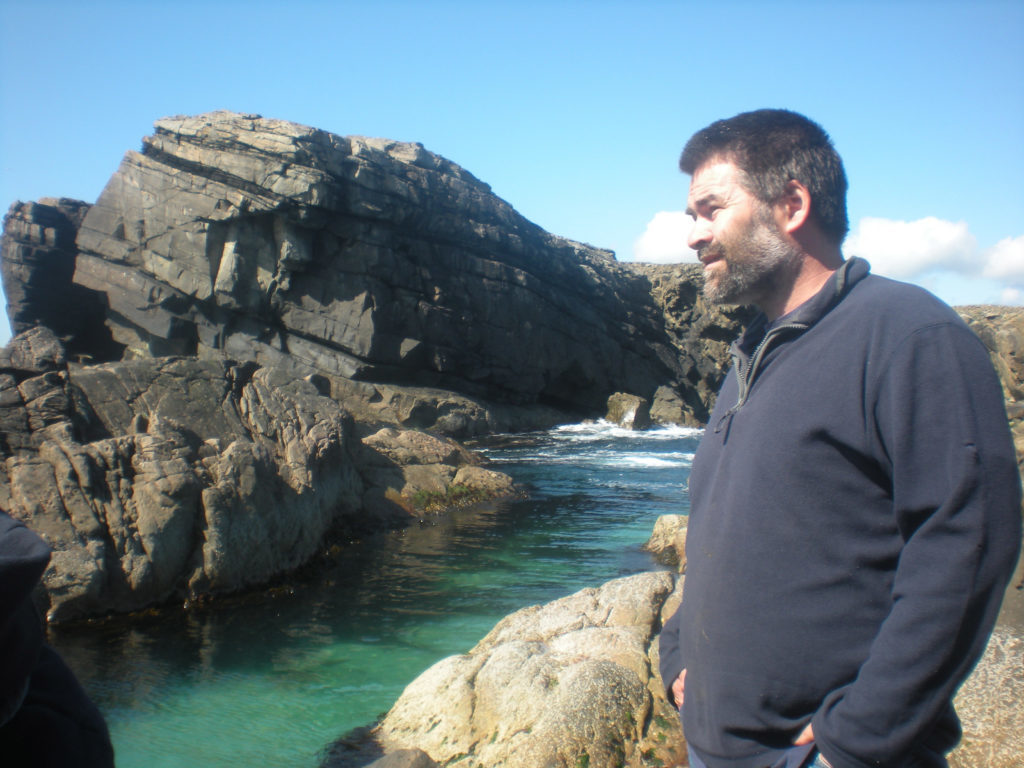 On the day of the accident Aimee was working in a shop near the farm when she heard an ambulance.
She said: "I went to the farm and my granny, Nancy, ran to me and told me what had happened. I was heartbroken.
"When Kirsty and Hannah got home, we just cried."
It was within a few days of their that Kirsty and Aimee discussed taking over the farm in their father's honour.
Kirsty said: "We knew it was what he would have wanted so there was never any doubt in our minds.
"He worked on the farm all his life and we were determined to do it for him.
"We talked it over with the family and they had faith that we could do it."
Although they had helped their dad, the early days were fraught with difficulty.
Kirsty said: "We didn't know how to work the machinery, or what to feed the calves, or when to bring them in.
"It was really daunting. We didn't know where to start.
"On top of the farm, we were struggling to deal with our sadness."
Aimee said: "Losing him was devastating,but taking on the farm gave us something to focus on.
"It made us get up in the morning because we had to look after the animals.
"Dad was really inspirational. He was hard-working and knowledgeable, and was such a wonderful father.
"We were determined to do it for him."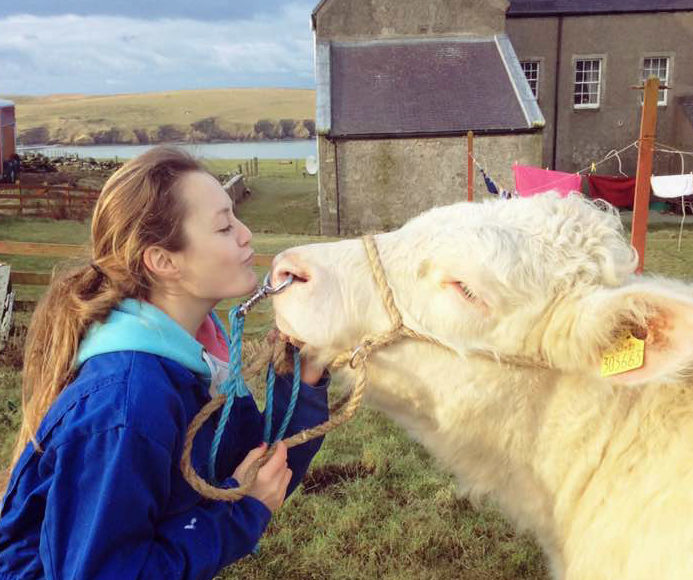 Kirsty added: "Dad worked so hard on the farm. Keeping it running for him meant we had a reason to keep going.
"It was a tough journey but we surprised ourselves at how strong we were. And we had so much help from our family and the farming community."
Now the sisters run the farm alongside Kirsty's part-time work as a teacher and Aimee's studies for the final year of a degree in agriculture at SRUC Aberdeen Campus.
The 300-hectare farm is mostly pasture and grassland. The sisters have 240 Shetland-cross ewes and 70 calving cows, as well as producing barley to feed livestock.
Kirsty said: "It's hard work, especially at calving and lambing time, when you don't get much sleep.
"It was a big responsibility but we've pulled together and made a success of it.

"Dad left the farm in a really good position and we're building on that. We've increased our cow and sheep numbers and bought more land."
The sisters' mum, Helen, 51, pitches in to help. The sisters are also helped by granddad, Jim, 70, and Kirsty's boyfriend, Sean Graham, 20, who is also a farmer.
In January 2017, the farm was chosen as a monitor farm, a scheme aimed at increasing productivity and sustainability and encouraging best practice.
Aimee said: "Being young and female in a male-dominated sector, we are constantly being questioned about our ability. But we have a lot of belief in ourselves. We know we can do it.
"Farming in Shetland has some big challenges.
"Transport costs are higher. The weather is problematic, especially the winds. And we're surrounded by sea so salt spray gets blown on to the fields and burns the grass.
"But the people here are so friendly and the farming community is incredibly supportive. And Shetland is such a beautiful place to live and work.
"We've learned over time and that's what farming's about. We've done it for our dad."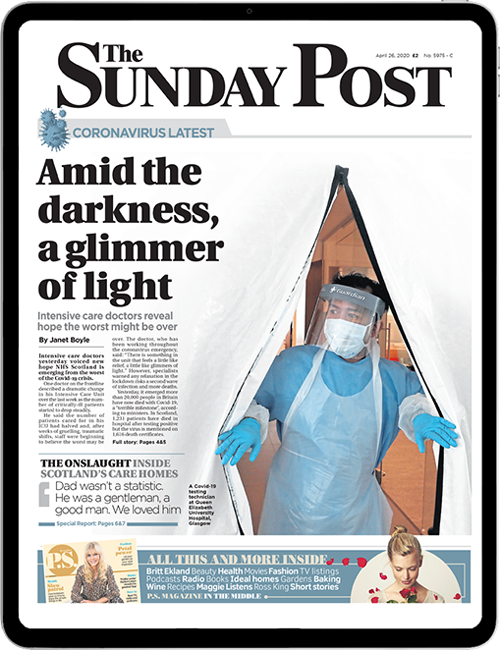 Enjoy the convenience of having The Sunday Post delivered as a digital ePaper straight to your smartphone, tablet or computer.
Subscribe for only £5.49 a month and enjoy all the benefits of the printed paper as a digital replica.
Subscribe