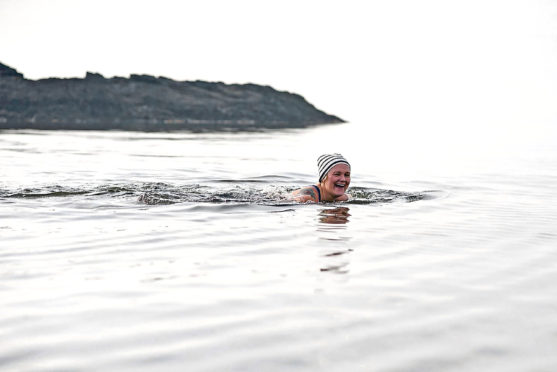 It's that time of year when the clocks change, temperatures plummet and the days start getting shorter.
With the summer sun – and fun – fading into a distant memory, it can be hard to keep hold of our mojo.
But mental health expert Jo Jo Fraser says it's all in the mind…we just need to train our brains to appreciate the months that could be the most wonderful time of the year.
Jo Jo said: "The changing of the seasons into autumn and winter can be a triggering time for people, and it's more likely to have an impact on you than the transition into spring and summer.
"It's colder, it's darker, there is less vitamin D. All you want to do is hibernate, especially this year with all the changes Covid has brought.
"But winter can be fun. We just need to accept that there are four seasons – and focus on the positives."
Jo Jo, dubbed the Queen of Positivity, turned her attention to researching mental health six years ago, after her dad was admitted to hospital with severe depression.
She now talks regularly about mental fitness on BBC radio and, next month, will give a TedX talk, focusing on the stigma surrounding it – based on her own experience of burnout earlier this year.
"Nobody would have expected someone who researches mental health to have a mental health issue and not spot it, but that's exactly what happened to me," the 38-year-old said.
Jo Jo's illness started in January. She was exceptionally busy with lots of exciting things on the go.
But her husband expressed concerns about her health.
"He noticed my speech was a little pressured and I really didn't seem like myself," Jo Jo said. "I was sleeping less too, and I have always been an eight-hour-a-night kind of girl."
Husband Scott took her to her GP, who suggested signing her off with stress. However a mental health nurse spotted the tell-tale signs and said she was experiencing hypomania which causes periods of over-active and excited behaviour. With a concentration on depression and anxiety, episodes of extreme elation were not something JoJo had heard of. "I felt buzzing," she said. "And I guess I was enjoying it, but I just couldn't sustain it. I guess I was in denial."
The mum-of-three spent 33 nights recovering in hospital.
Now she's sharing her story in the hope of raising awareness of the stigma of mental health – and something we should be aware of as the colder months creep up on us.
"It can be a time when we lose our mojo, have a bit less energy and feel less inclined to go out and do things, but doing these things will actually help you feel better. It's all about finding a mojo injection."
Here are Jo Jo's top tips for beating the winter blues – and keeping your mind in check until the lighter nights come and the daffodils start to bloom again…
Accept it
Winter is a frame of mind. You can't change it so you might as well welcome and embrace it.
Accept that it's going to be colder and darker, but focus on the positives, like being able to slow down a bit, sitting in front of the fire, or buying some nice loungewear or lighting scented candles…just the little things that float your boat.
Spend time outdoors
Schedule in some things you can do outdoors, like a trail run or a walk in your lunchbreak. Enjoy wrapping up and layering and getting out in the crisp, fresh air. Take a walk round the block so you get a natural nature fix. If once isn't enough, go round again. It will release endorphins that will help you concentrate better. Or try something new like cycling or wild swimming. Even just a bounce on the kids' trampoline can help.
Have mindful teabreaks
Make yourself a nice tea, but don't rush it. Make it more of a ritual. Let the teabag sit in the cup for three minutes and focus on conscious breathing. So often we rush around and forget to breathe consciously. Meditation can be quick and it's still worthwhile. Two to three minutes of conscious breathing will still have an impact.
Listen to a podcast
They're great for when you're driving, walking, cleaning, or even relaxing in the bath – and will motivate you.
Treat yourself
Whether it's a candle, a new jumper or a massage or pedicure, buy yourself something nice as a reward for all your hard work from the money you have saved this year on holidays and meals and drinks out.
Keep connecting
We are social animals and, although restrictions have put a bit of a dampener on it, it's still important to stay in touch with friends and family. Meet a pal for coffee or phone a friend for a catch-up. Sharing things and talking releases the build-up of tension. If you feel you can't talk, write it down. That's another way to offload.
Don't put too much pressure on yourself
Slow down when you can, and don't feel guilty about it. Be kinder to yourself. It's been a hard year and you have done well to get through it. Focus on small daily wins, which will help you feel a sense of achievement.
Take a day off
Ensure you have one day a week with very little plans. Turn off the screens, take a nap, enjoy a meal with family, slow down the mind. We are lacking in oxytocin, the soothing hormone. Go into your cave. We all need a cave.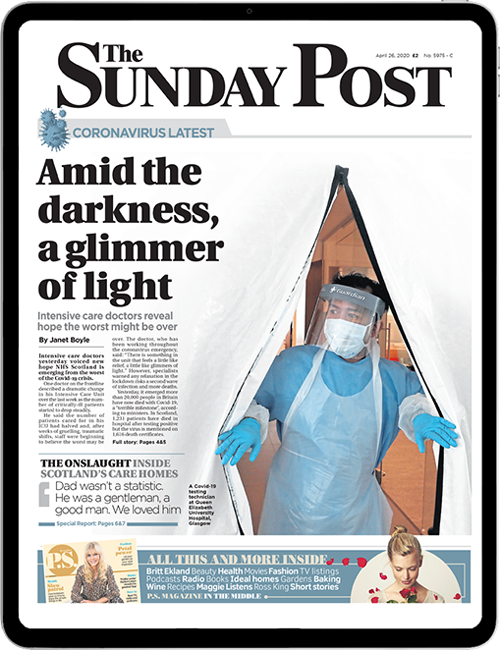 Enjoy the convenience of having The Sunday Post delivered as a digital ePaper straight to your smartphone, tablet or computer.
Subscribe for only £5.49 a month and enjoy all the benefits of the printed paper as a digital replica.
Subscribe