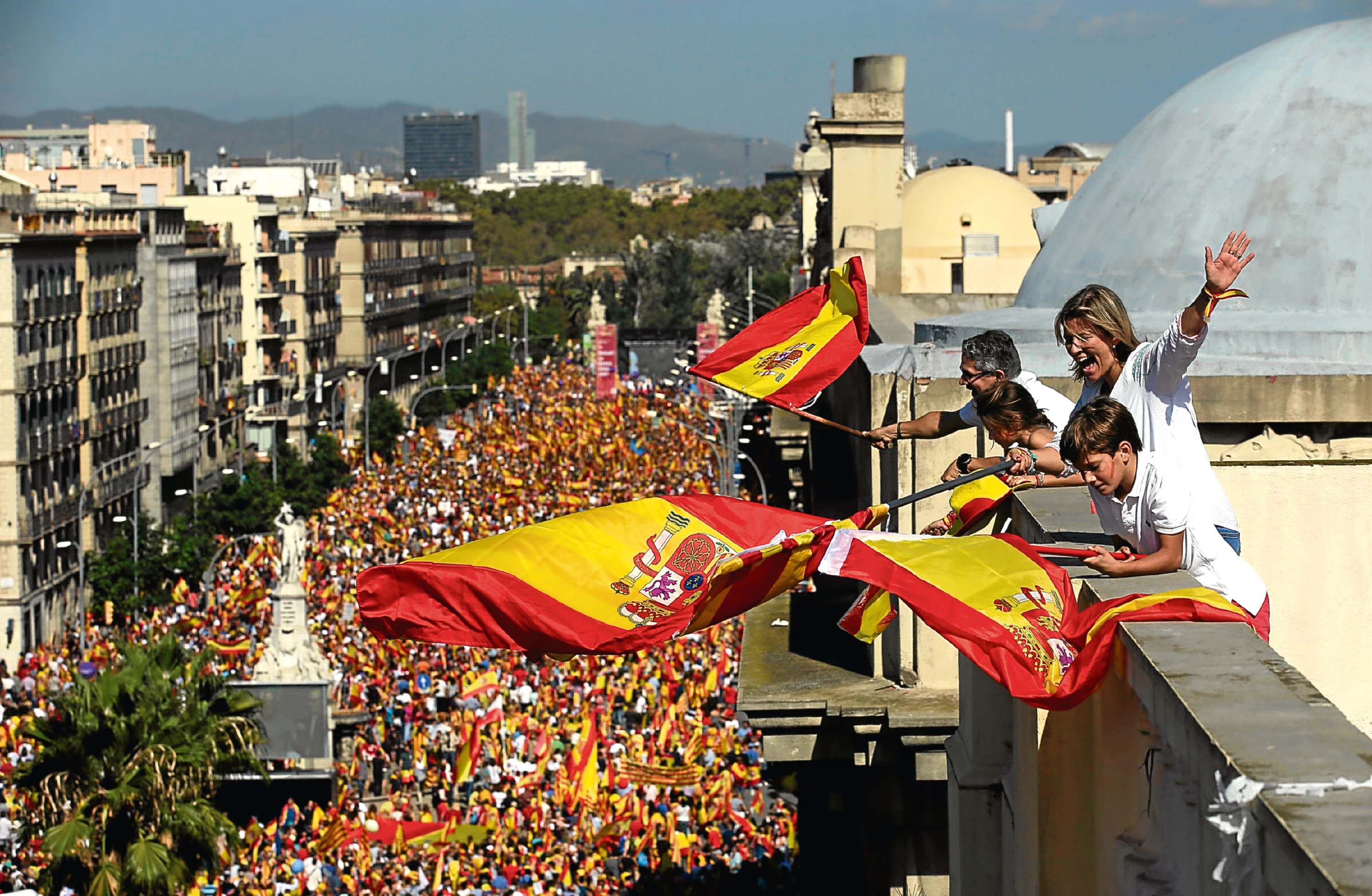 CARLSBERG don't do irony, but Spain does, as Thursday's Fiesta Nacional de Espana proved.
A public holiday to celebrate Spanish unity took place amid growing tensions.
Spanish premier Mariano Rajoy used it as an occasion to intimidate the independence-seeking Catalans with a massive show of force.
He paraded Spain's military muscle to let them know, in no uncertain terms, any talk of secession from Spain wouldn't be tolerated.
It was to reaffirm his position that the referendum was against the law.
A buckled law which Catalan president Carles Puigdemont rightly ignored, when he carried out his threat to hold a democratic referendum, which Rajoy's tooled-up militia tried to stop.
There were shocking scenes of violence carried out on peaceful civilians trying to vote, troubling images that were beamed around the globe.
A staggering 90% of those able to reach a ballot box without being battered voted in favour of independence.
Rajoy ignored the protests. Instead, he put Spain on a war footing, docking warships in the harbour at Barcelona.
Sadly, in light of the threats and lack of talks, it looks likely, especially if the Catalans formally announce their unilateral intention to break away, that the pain in Spain will get worse.
Make no mistake, another catastrophic Spanish civil war could break out. So where are the level heads, the peacemakers?
Well not in the EU, that's for sure. They have shown no desire to become involved in negotiating a peace.
Incredible when the EU is supposed to be a champion of democracy.
Remember, Spain opposed Scotland's right to have a referendum and they still don't even recognise Kosovo's right to exist.
That is so very wrong. So why then are so many people in Scotland, especially within Labour and the SNP, so intent on staying in the EU in the event Scotland ever becomes independent?
The EU is clearly not fit for purpose.
It is failing Europe, it is failing democracy, and looks more self-serving with every passing day.
Their actions, or lack of them, and their mealy-mouthed words of support for the Spanish Government over the wishes of the Catalans is disgraceful.
Anyone who believes the EU is the dream ticket to the promised tariff-free land of democracy, of the single market and freedom of movement should wake up to the reality that they are anything but.
With regards to remaining in the EU after independence, Scotland should be very careful what it wishes for.
Certainly not until the EU gets their house in order, starting with Spain, a country who has always spoken out against any democratic attempts or desires to have self-determination.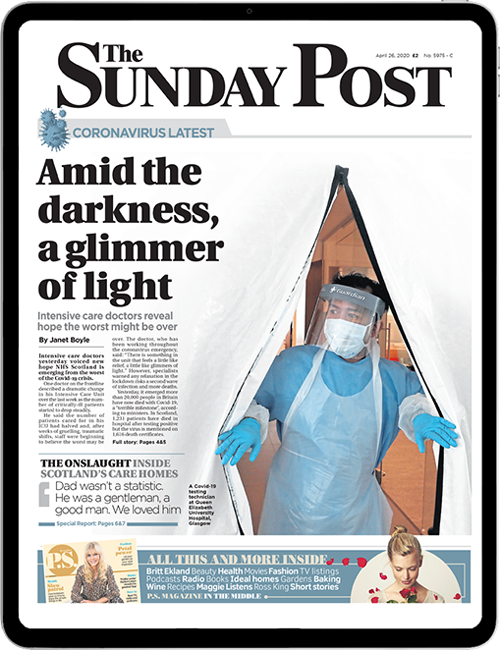 Enjoy the convenience of having The Sunday Post delivered as a digital ePaper straight to your smartphone, tablet or computer.
Subscribe for only £5.49 a month and enjoy all the benefits of the printed paper as a digital replica.
Subscribe