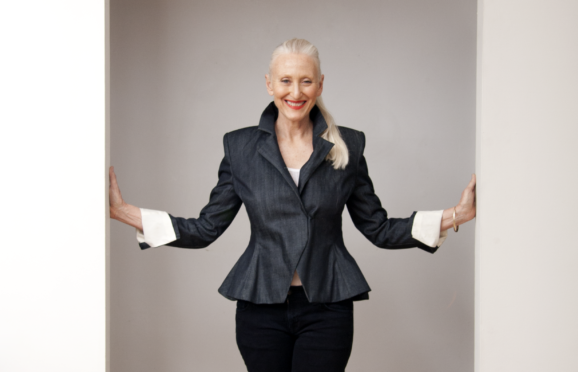 Age may be, as we are often told, most commonly by people younger than ourselves, just a number and 50 might indeed be the new 40.
But can putting another candle on the cake ever really be a cause for celebration?
Like many of her peers, Dominique Afacan left her 20s worrying her youth was over. So, alongside her friend, photographer Helen Cathcart, she decided to start a project that would examine what it really means to reach later life.
The pair began seeking out unusual, interesting and inspiring people in their 70s, who were living life to the full, in spite of the date on their birth certificate, featuring their inspiring stories in a blog, which has now been turned into a book.
Filled with people from all walks of life, Bolder: Life Lessons From People Older And Wiser Than You, is an ode to ageing, which Dominique admits has helped her realise that old age doesn't just happen overnight.
She explained: "When we started the blog, we were in our mid-30s, and were just really scared about getting older.
"Lots of the messaging is quite negative when it comes to getting older, so it's not surprising that we're all a little scared about it.
"But we knew it was stupid to fear something like ageing, which is pretty much a gift if you are lucky enough to do it every day, so we decided to meet people who were at the age we were scared about – which, we also decided, was 70.
"Our criteria was really just anyone who broke the stereotype of ageing in some way, whether that was by being really active or inspiring or still working.
"We've been all over to interview people, from drinking Guinness with philanthropist Eve Branson in her back garden to strolling around vineyards in chef Michel Roux's villa in France. But every time we came away from the interviews we felt slightly transformed.
"The people we met were so positive and they all seemed to share this amazing, optimistic attitude. And it has definitely rubbed off on us."
According to a recent report from the Office for National Statistics, people aged 65-79 tend to have the highest average levels of personal well-being – something Dominique has witnessed firsthand.
"Everyone we spoke to was completely fine about their age – it was us who was worried," explained the 39-year-old.
"For the most part they've let go of all of the worries and fears that we have in our 30s, and they are so much happier. They feel grateful to be older and there was a real feeling that every day is a gift."
Over the last two decades, Scotland's population has been getting older, and there are now a third more over-75s than there were in 1998. What's more, one in three babies born today will live to see their 100th birthday, possibly leading to a significant change in what we perceive as middle and later life.
Tackling everything from losing family members to finding love in later life, Dominique says the most important thing she's learned from her project is that life milestones are changing.
She said: "I remember my grandparents fitting that mould or stereotype quite well. Dressed all in beige, blue rinse, not doing that much – great in their own grandmotherly, grandfatherly way, but they certainly weren't jumping out of planes.
"But my parents, who are in their late 70s, are completely different. There has been a shift in how people of that age behave – which is heartening for everyone else to look up to.
"One of the main take-aways for me has been this idea of 'milestones' – what you should have done by a certain age. You really do realise that age, although I hate saying it, is just a number."
Here, we speak to two women who are living life a little bolder.
---
Why would I want to be 17 again? I'm 63 and lighting up Broadway
Model Gillean McLeod, 63, who comes from East Lothian but lives in Los Angeles, was catapulted onto the fashion stage when she starred in a swimsuit campaign in her 60s. Now, she believes she's living the best years of her life.
I had my first commercial modelling shoot when I was 52 and a grandma.
When I was a teenager, I would look at pictures of people like Twiggy and wish I was a model.
I started modelling at the suggestion of a photographer boyfriend, who put a portfolio together for me.
I wasn't convinced, but went along with it because it was somewhat flattering!
I had worked behind the camera as a stylist for 26 years, but when an agency in Los Angeles signed me, and I started going to auditions, I quickly discovered castings are not for the fainthearted.
There are so many rejections. At first it was a bit disconcerting, and you wonder whether it's your hair, face, body or whether you said something wrong. After a time it becomes second nature and you realise you're either right on the day or not. Simple as that.
My confidence has absolutely grown as I've gotten older. There are some situations which still paralyse me – I wouldn't be honest if I didn't say that – but I hold, check, breathe and try to move on.
Most of the time, age is not a concern to me. Obviously, looking in the mirror, I can see I'm not 17 any more – but do I want to be? The great time is now.
My life has completely changed since I was 51. I live alone, keep up my house, travel, work, and managed to get myself on a massive billboard in New York's Times Square at the age of 62.
I want to look back at my life and have a zillion stories to tell. There are still so many experiences to have and places to see.
---
I've survived, thrived and don't give two hoots what other people think
After a career as a physiotherapist, Joyce Williams, 84, who lives in Glasgow, took up blogging in her 80s. Writing about ageism and fighting stereotypes surrounding getting older, she has even found herself on ITV's This Morning sofa.
We're in a society that believes the stereotype of old age as doom, gloom and decline – it's a picture that haunts us.
But it's totally out of date.
When you're young you can't imagine what it's like to be 70 or 80 as you are judging life with young values.
Then, when you get to that age, you have a totally different set of values.
Confidence really does grow as you get older. Everyone I know says so.
You know who you are, and you don't care what other people think. It's a good place to be, and life feels freer because you have thrived and survived. Age gives you a new perspective on life.
When I was in my 30s, 65 was old. Most people died around 64, on average. But in my lifetime, health care has improved and shifted the timeline – what was 65 is now 78 or 79. So, we've been given 15 bonus years! I set out blogging to talk about the positive side of old age because no one was doing it, and in May this year, I launched #AgeProud, a national campaign, with the aim of taking the fear out of ageing.
I want people to be proud to get old, happy to get old and know they will enjoy being old.
When I was on the This Morning Sofa, Phillip Schofield said to me: "So you're saying you need to be young at heart?"
I replied: "Stop. Why are you saying young at heart. I'm old at heart – and proud of it."
---
Bolder by Dominique Afacan, Hardie Grant Books, £12.99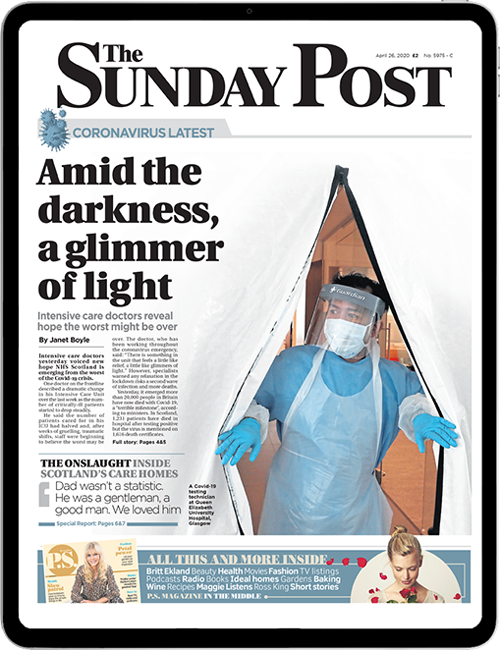 Enjoy the convenience of having The Sunday Post delivered as a digital ePaper straight to your smartphone, tablet or computer.
Subscribe for only £5.49 a month and enjoy all the benefits of the printed paper as a digital replica.
Subscribe