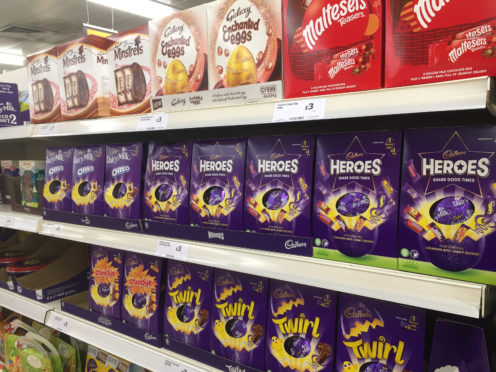 Charles Dickens once wrote "It was the best times, it was the worst of times" so I'm wondering if they had coronavirus way back then but just hadn't got round to giving it a name?
Because there are positives and negatives about living through these days dominated by this disease which has claimed the lives of so many people and changed the fabric of our daily routine.
The panic among people watching their aged parents or their children suffering and knowing there is nothing they can possibly do to ease their pain is heartbreaking.
Doctors and nurses are putting their lives on the line as they try to save those who are critically ill, while seeking to bring comfort to those whose lives are ebbing away.
They are the heroes of our generation and how blessed are we as a nation to have them "on call" for us at our time of greatest need.
There are also the armies of people who are faithfully doing whatever they can to keep life moving along as normally as possible.
Shopkeepers stacking shelves around the clock to keep us fed, dealing with grumpy people who don't like some of the restrictions now in place to keep people at a safe distance.
Social workers coping with an already heavy caseload but willing to take on more to meet the physical and emotional needs of the vulnerable.
The policemen who are keeping our streets safe, making sure people follow all the new social distancing rules, and ensuring any large groups are dispersed.
And, above all, each and every person out there who is trying, whether at home, at a key workplace or out in the community to just be there to listen, to offer support, or even just a smile which might help for a moment to make life a little bit more cheerful for someone who is struggling.
Let's try to stop getting grumpy with people. Easy to say, hard to do. Especially if, like me, you are cooped up with a husband who talks while you are watching your favourite TV show and who thinks a "fun afternoon" is collecting all my shopping receipts and ticking them off against the bank statement.
There was me thinking I could get away with that sneaky bottle of Chanel perfume, some new novels from Waterstones, a "must-have" addition or two to my springtime wardrobe and a special offer on my fave French face cream. Little things to keep my spirits up.
Talking of which, doesn't it make sense to keep some extra bottles of white wine chilled to enjoy over dinner – because we won't be driving tomorrow?
These are testing times, my friends, and we need our little treats to get us through. In the street where I live, lots of golden oldies love going out for their daily two or three-mile walk. They say they feel fitter and healthier than ever, walking in the fresh air.
We are discovering new ways to make each day pleasant and meaningful. Whether it's pottering in the garden, writing letters or phoning friends for a catch-up, there is a sense that we're all in this together and we have to make it work.
Little things mean a lot right now and somehow tough times bring out the best in people.
I'm missing seeing our grandchildren but Skype is wonderful and it's a joy to see their faces on screen as they tell me with great excitement about the fun day they've had baking star cakes with mummy.
As I mentioned last week our 10-year-old granddaughter, Jamila, lives in Saudi Arabia with her parents and we share stories about her day and join together to sing "Happy Birthday" to her daddy.
We made the usual preparations for Easter. The only drawback? Grandpa Bunny had to deliver by car the chocolate eggs to his grandchildren's homes and leave them on the doorstep rather than hand them over in person.
Covid-19 is a horrible disease but we will see it off – whatever it takes.So be kind to yourself, have a walk in the spring sunshine, listen to the birds, indulge yourself with a little treat every day. You deserve it.
So are you coping OK? Tell us how your family is bearing up in lockdown. Get in touch by emailing ps@sundaypost.com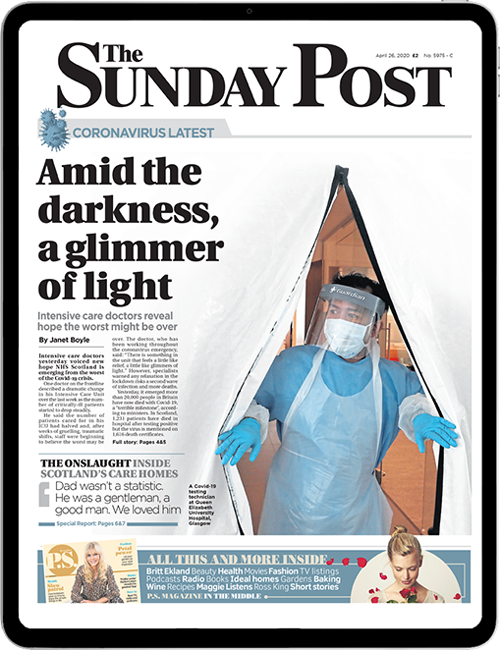 Enjoy the convenience of having The Sunday Post delivered as a digital ePaper straight to your smartphone, tablet or computer.
Subscribe for only £5.49 a month and enjoy all the benefits of the printed paper as a digital replica.
Subscribe