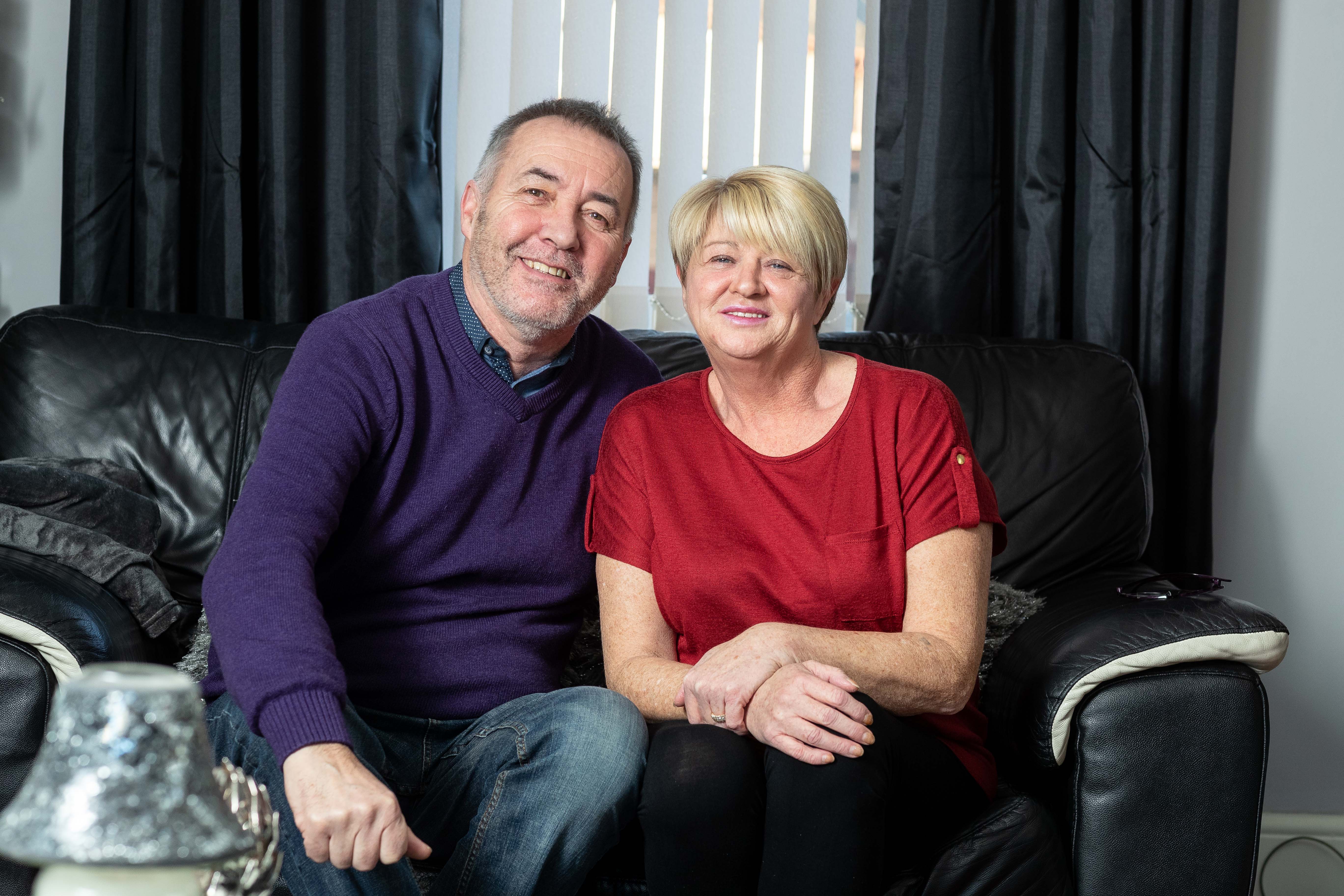 FOR more than two years, Sandra Murray went back and forth to her GP with the same symptoms – bloating, stomach pain, diarrhoea and constipation.
And although she was diagnosed with Irritable Bowel Syndrome (IBS) and given medication to manage her condition, the 57-year-old knew something didn't feel right, and she was determined to find the real cause behind her illness.
"I had a lump in my stomach and I was originally told it was a hernia, but I was also getting really bad bloating and pain, as well as an upset stomach one day then constipation the next," she explained.
"The doctor thought I had IBS and I was given different treatments, including tablets to relax the bowel, but things still didn't get any better."
Sandra was sent for tests on her bladder, and also completed the at-home bowel screening kit that is sent to men and women aged between 50 and 74 every two years, but the results came back clear.
Still battling the same issues day-in and day-out, eventually, a nurse practitioner sent Sandra for a flexible sigmoidoscopy, which involves having a small camera inserted into the bowel to explore the area and take tissue samples for further analysis. This time when the results came back, Sandra was horrified to discover she had been misdiagnosed for years, and the cause of her symptoms was a tumour in her bowel.
Although bowel cancer can be very treatable when found early, Sandra was diagnosed at a late stage in the disease's development and her prognosis is terminal.
"I was losing weight, my stomach was swollen and I had been suffering for years," said Sandra, who lives in Aberdeen.
"When I was told I had a tumour I just couldn't believe it – although I had known for years that was something just not right. I was really tired all the time and lethargic, and I was struggling to keep working too.
"But it was still such a shock."
With the cancer now spread to her stomach tissue, Sandra's options are limited and she is facing chemotherapy, which doctors hope will give her more time. Burt she is determined to battle on, and is being supported by her family who have been her rock throughout every challenge, obstacle and devastating blow.
Hoping to raise awareness of the signs and symptoms, Sandra's brother-in-law Dave Nelson, 63, has also taken on Bowel Cancer UK's Decembeard challenge, and is aiming to grow donations for the charity at the same time as his facial hair.
"I'm decided to do Decembeard to help raise awareness – I feel if Sandra has known earlier, she could have had a chance," explained Dave. "I had my last shave a few weeks ago, and you can see the shape of my beard now.
"I'm a lot greyer than I used to be so I'll just need to pop on a red suit on Christmas Day – I won't need the false beard!
He added: "I haven't set a fundraising goal, but I've already raised about £300 and that's beyond what I thought I would get. Now I'm hoping to raise about £600 or £700. If I can reach that I'll be doing well – so I'll just keep pushing."
This year, Sandra will be spending Christmas with her family, making the most of the time they have left together – and she hopes that telling her story will encourage more people to go to their doctor if they are worried about any changes they notice in their health.
She said: "I'll keep fighting for as long as I can. It's an advanced and aggressive cancer, and I'm led to believe that bowel cancer doesn't give you a long time. There's nothing more that can be done for me, but we can raise awareness so it doesn't happen to anyone else.
"Keep going back to your GP, and keep pestering them. You know your own body, and you know when there's something wrong."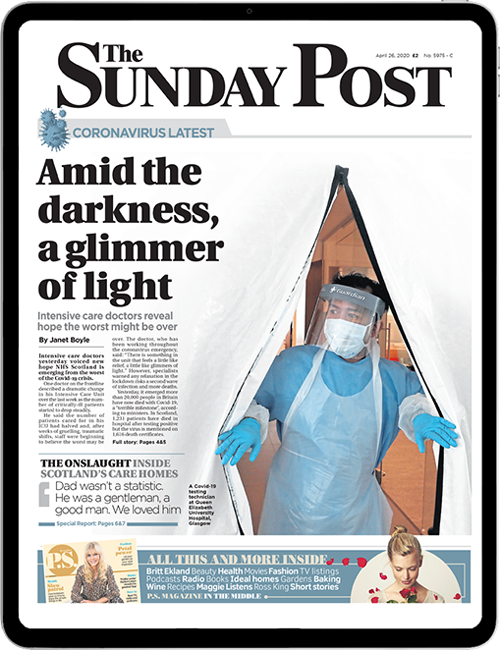 Enjoy the convenience of having The Sunday Post delivered as a digital ePaper straight to your smartphone, tablet or computer.
Subscribe for only £5.49 a month and enjoy all the benefits of the printed paper as a digital replica.
Subscribe