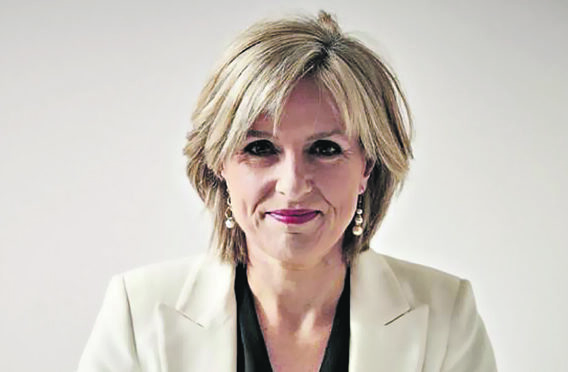 We have been doing much reflecting on Queen Elizabeth's seven decades on the throne. The late monarch and the rest of her generation have witnessed so much.
The Queen welcomed 15 prime ministers, the political landscape has moved and shifted, and, perhaps most significantly, there have been seismic changes in the world of technology.
In recent years, the royal family, like everyone, has used the internet, social media, in particular, to communicate and share.
But is the world a better place as a result of this digital revolution? Increasingly, I wonder if it is because now we learn that not only can too much screen time make us fat and lazy, it may also make us age quicker. For many of us who spend hours in front of a computer every day that's very bad news.
We've known for a while that the eerie blue light which emanates from phones and tablets can affect our sleep patterns, but scientists found that exposing fruit flies to periods of this light over their life spans had an impact on their basic cellular functions, which accelerated ageing.
I wonder whether these findings will make any of us think again, even the really vain ones among us, but it's terrifying to think of the long-term consequences that may lie ahead.
I'm not going to argue here that we should get rid of devices. Who'd give up their phone? The comedian Ricky Gervais recently posed this dilemma to his Twitter followers: "You can only keep three things. Make-up, driving, bread, mobile phone, alcohol, pets, TV, dancing, novels, haircuts, passport, sick pay." Of the thousands of replies, very few people were prepared to give up the gadget. Booze and pets rated highly, for your information.
I spent a while thinking about this, and reasoned that I could read books and watch TV on my phone, so went for that, with the alcohol and passport of course. But it just goes to show how important our screens are to us.
The advance in technology is amazing and I still wonder at the things we have achieved. The software in an iPhone is far more advanced than the huge computers used to put the first man on the moon in 1969. Mind. Blown. I sometimes imagine trying to explain to my long-deceased granny that the chunk of metal I hold lightly in my hand contains thousands of photos, films, facts, the world at your fingertips. It's awe-inspiring.
But at what cost to us, and more importantly our children. I was incensed to hear that the entrepreneurs in Silicon Valley refuse to let their young offspring use tablets as they know the corrosive effect they can have. Just foist it all on us then!
My children were a bit older the time computers and phones became omnipresent, but then it became a relentless battle to get them off their screens. It was exhausting. Now it's such hard work to get kids outside to play, to take part in sport and to read books. I'm sad that it limits their experiences. Watching my youngest when she was at peak Minecraft, I used to wonder why she enjoyed being in such a boring, sterile computer-generated world.
My siblings and I ran feral when we were young, making dens, building bonfires, collecting sheep skulls (don't ask) and generally having lots of adventures.
The real problem with our brave new world is the way kids can be preyed upon and bullied. Just this week a friend's son who'd just signed up for one well-known social media platform after months of badgering his parents, accepted a friend request from someone they thought they knew from school. Their home address was then automatically given to the new "friend". But instead of a friendly chat, the young boy received explicit pictures. It was a terrifying experience for the whole family.
The past week has been so full nostalgia, am I alone in yearning for simpler more innocent times?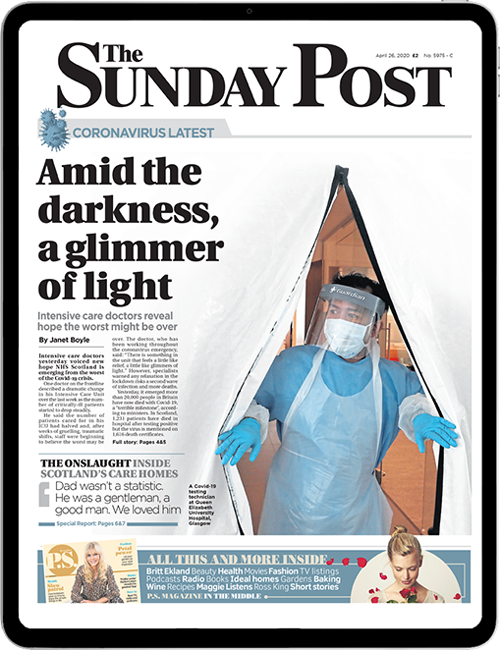 Enjoy the convenience of having The Sunday Post delivered as a digital ePaper straight to your smartphone, tablet or computer.
Subscribe for only £5.49 a month and enjoy all the benefits of the printed paper as a digital replica.
Subscribe