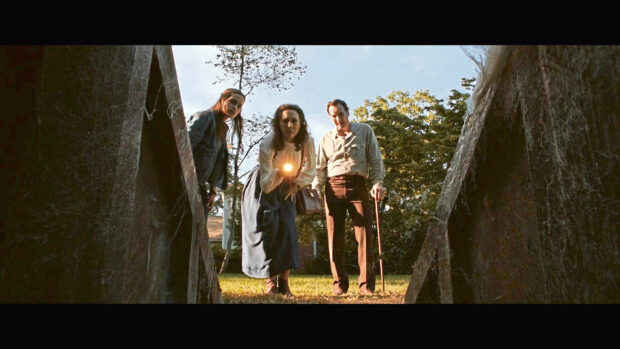 If there's one thing to be learned from The Devil Within: The Demons Of Yorkshire, it's that if you are going to attempt an exorcism, do it properly.
Actually, the lesson from this compelling yet chilling true crime podcast about the brutal murder of Christine Taylor in 1974, is that, for any concerns about mental health and erratic behaviour, place your trust in doctors rather than a local church group with a penchant for extreme Catholic rituals.
The Wondery's latest podcast tells how Michael Taylor murdered his wife at their home in Ossett, West Yorkshire, the morning after his local church group performed a disturbing exorcism on him.
Despite a full night's work casting out over 40 demons, they sent Taylor home without being able to extract "insanity, murder, and violence", which you'd think would be a priority.
Police found him the next morning lying on a pavement, covered in blood. He told them: "They tried to bring me peace of mind but instead they filled me with the devil."
The ensuing murder trial fascinated the country, in a case was so horrifying it is referred to in the 2021 American supernatural horror film, The Conjuring: The Devil Made Me Do It. Whispers of demonic possession turned into screams of foul play on the part of the church and Taylor, who maintained he had been possessed by devils, was later acquitted on grounds of insanity.
Be warned, the details of Christine's murder will leave even the most ardent horror fan feeling queasy. However, it's a disturbing yet fascinating look at how a mild-mannered family man could rapidly turn into a crazed killer, and how he fell victim to a cult led by a charismatic preacher claiming to be guided by the Holy Spirit.
It's a creepy tale that will transfix listeners today.
Available September 26
Jaime Winstone's Greatest Night Ever
Actress Jaime Winstone, daughter of Ray Winstone, chats to some of her famous pals about the greatest night of their lives.
Guests include actor Danny Dyer, model Cara Delevingne, radio DJ Nick Grimshaw, and Happy Monday's star Bez.
Winstone said: "It's pure magic talking to my friends and idols about their most precious memories."
Beneath The Skin
Whether done for fashion, a personal tribute or a drunken mistake, tattoos have gone from taboo to a popular trend.
Art and tattoo historian Dr Matt Lodder and producer Thomas O'Mahony get under the skin of the history of tattoos in this podcast.
It explores why people love getting inked and how tattoos interweave with politics, society and culture around the world.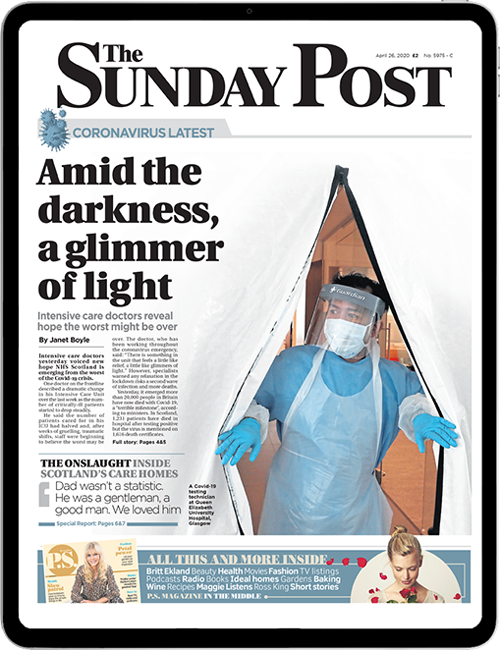 Enjoy the convenience of having The Sunday Post delivered as a digital ePaper straight to your smartphone, tablet or computer.
Subscribe for only £5.49 a month and enjoy all the benefits of the printed paper as a digital replica.
Subscribe