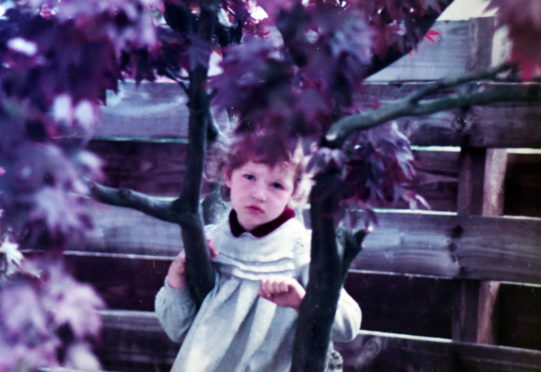 It was a pledge that rang hollow for the family of Emma Caldwell as a reopened inquiry into her murder in 2005 enters its seventh year.
After a survey last week revealed three out of five Scots women had suffered sexual harassment or assault, the Scottish government said: "Violence against women and girls is one of the most devastating and fundamental violations of human rights and it is vital that perpetrators are held to account."
However, women's groups and politicians fear police and prosecutors are still failing women as conviction rates, while rising, remain worryingly low.
The official response to male violence against women has come under fresh scrutiny after the murder of Sarah Everard, who was abducted while walking home in London. Meanwhile, the long-running inquiry into Emma Caldwell's death has prompted renewed concern and Scottish Women's Aid, which takes over 60,000 calls a year involving violence against women, said: "This case continues to raise concerns about access to justice for women, and the families of women, who experience men's violence."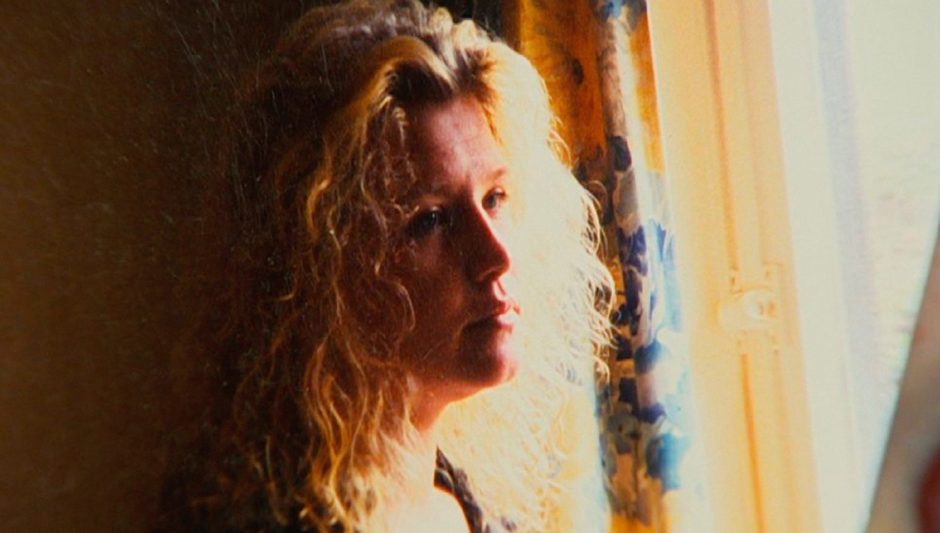 Chief executive Marsha Scott said the murders of all women reflect society's attitudes towards women, adding: "They are the logical outcome of the system that values men's privilege over women's lives and human rights."
Labour's Shadow Justice Secretary Neil Bibby MSP said the most worrying crime figures and conviction rates involve offences against women.
The Renfrewshire MSP said: "Victims of crime, especially women who have suffered violence, don't need warm words. They need positive action from the criminal justice system, and that requires robust policies coming from the government down if we are ever going to see change. There is a renewed drive to find justice for victims of male violence against women, with police coming under increasing scrutiny right across the UK.
"There are still serious questions about how the original investigation into Emma Caldwell's murder was conducted and it is shameful the case remains unsolved.
"No family should have to go through what the Caldwells have been asked to endure. It has been more than six years since the inquiry into Emma's murder was reopened and 16 years since her death, yet her family are no closer to justice. Emma's family need to be told what has happened and what is likely to happen now."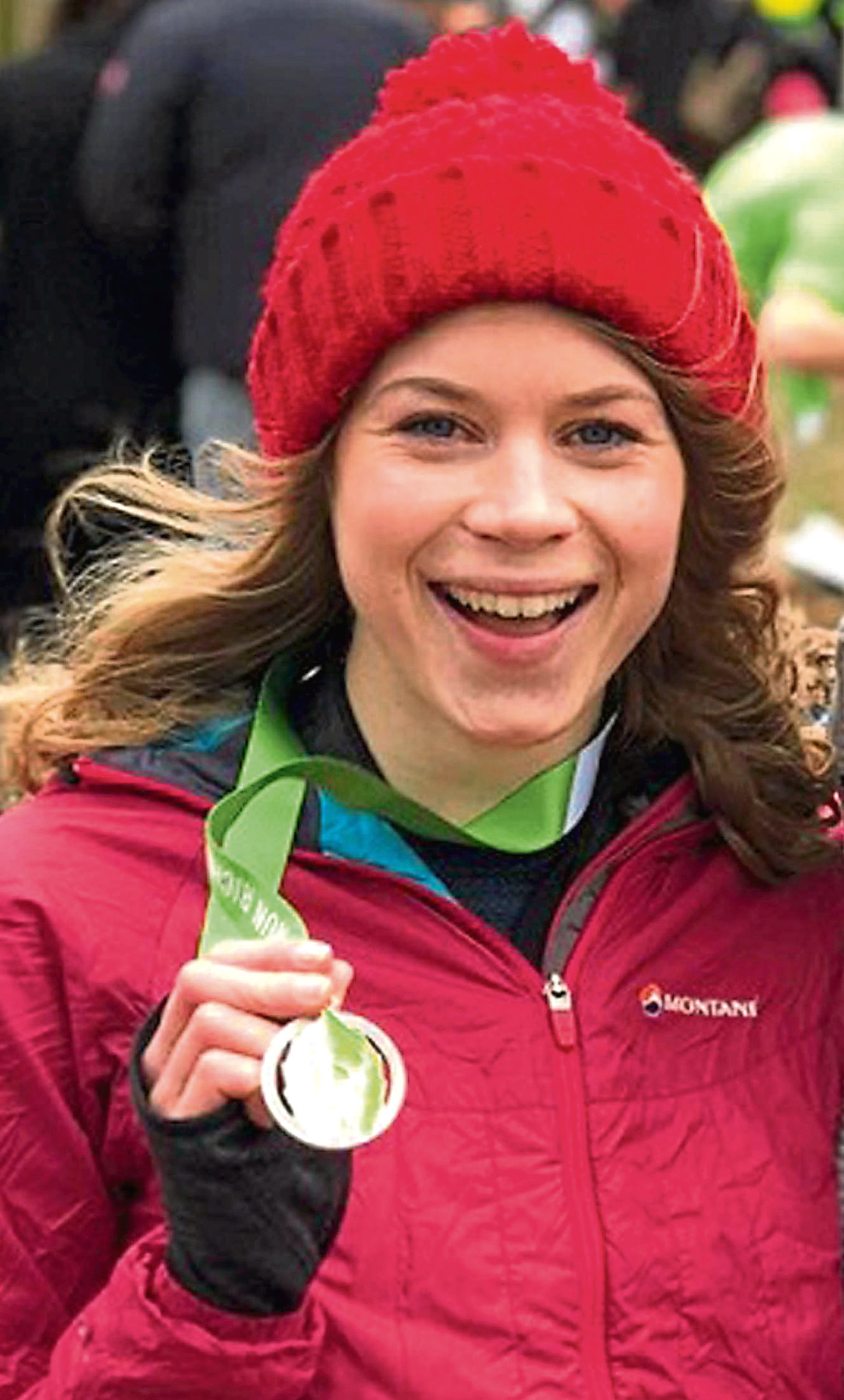 The Caldwell family's former MSP Hugh Henry, who supported their calls for a new investigation when a forgotten suspect was revealed in 2015, said: "Emma's murder left its mark on Scotland. What the last few weeks have brought home to all of us is that vulnerable women continue to suffer violence and abuse, and live in fear."
He said it was essential that Emma's case was concluded, adding: "Until there is a resolution to the murder of Emma Caldwell, women are very much aware that the man responsible remains a danger to others.
"Police Scotland must make clear active steps are being taken and reassure us this case is not being quietly forgotten."
"I would like to see Scotland's first minister and justice minister asked why there has been no justice for Emma Caldwell or her family."
Campaigner Kim Leadbeater, whose MP sister Jo Cox was murdered during the 2016 Brexit referendum campaign, said: "Whenever I hear about cases like Emma Caldwell, Suzy Lamplugh and Claudia Lawrence, my heart breaks because we at least had some resolution with a court case, while the families of those women have had none.
"We need the criminal justice system to change so that crimes of violence against women are robustly dealt with, from ensuring sentencing acts as a deterrent to making sure cases are thoroughly investigated and pursued.
"We need to understand and tackle why the conviction rate for many crimes against women is so low. It must be hard enough to be a victim of such horrific crime, but to go through our criminal justice system only to feel that the trauma you went through has not been fully understood or you weren't fully believed, must be soul destroying."
Glasgow University lecturer Dr Anastacia Ryan, director of the charity Umbrella Lane, which campaigns for greater protection for sex workers, said: "When you look back to when women were forced to take to the streets with reclaim the night marches when Peter Sutcliffe was killing, and look at what happened in Emma's case, how very little seems to have changed.
"Women remain stigmatised and marginalised if they are sex workers or drug users. There certainly is still far less of an outcry if something happens to them, and that is something we have to address."
Last week, campaigners welcomed proposals for specialist judge-only courts in Scotland to hear rape cases, amid rising concern that fewer than half – 47% – of rape and attempted rape trials result in a conviction, while more than one in five result in a "not proven" verdict.
The proposals were published as a ScotPulse survey for STV found that 59% of female respondents had experienced sexual harassment or assault, while 68% do not feel safe walking alone in Scotland's streets after dark. Of the women who had been harassed or assaulted, two in five said it happened on the street, while 35% said incidents had occurred in the workplace. The survey questioned 1,055 adults in Scotland over the age of 18 and almost a third said they do not believe men understand the scale of the crisis.
In response, the Scottish government said: "We are investing significant levels of funding in frontline support services to ensure that women and children can safely access the support they need."
---
The dead cannot call for justice. The living must do that. Emma Caldwell deserves justice

Aamer Anwar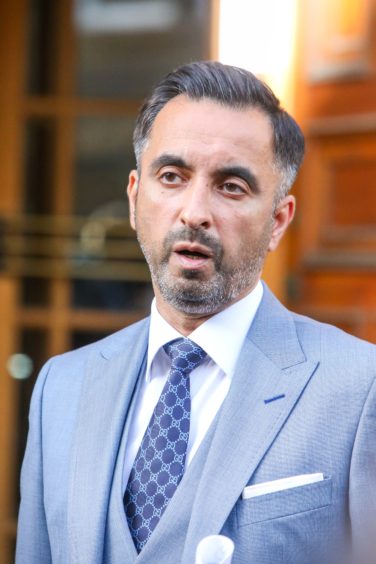 It was clear long before the pandemic that Scotland's justice system was grinding to a halt but still there can be no justifiable reason for the length of time taken by Crown Office as the investigation into the death of Emma Caldwell continues.
All lawyers know that lengthy delays present a danger that witness accounts will fade or evidence will disappear and it has now been 16 years since her murder and the reopened inquiry will shortly enter its seventh year.
The mantra of the Crown Office is that "due to the complex nature of the case our decision has not yet been reached". It has become an excuse to avoid taking decisions and there is no accountability. The Crown Office claims to prosecute in the public interest, whatever happened then to the pursuit of the killer of Emma?
The family were advised several years ago that Crown Counsel's decision was imminent, the question for the Lord Advocate is how long can it possibly take for his senior prosecutors to make their minds up? The years of delays have taken a toll on Emma's family, who have become tired of repeated apologies, promises and inquiries into inquiries. The fact remains that Emma Caldwell's killer is still at large and this is down to the failures in the initial police investigation followed by years of inaction when the unsolved case was quietly forgotten followed by another inquiry followed by more years of apparent inaction and indecision.
The only thing that has ever mattered for Emma's mother, Margaret, was to win justice for her daughter and she has maintained a quiet dignity throughout this ongoing ordeal and, on many occasions, has publicly expressed confidence in the new murder inquiry despite it all.
The dead cannot cry out for justice, however, that is the duty of the living. Mrs Caldwell, at least, has done everything she possibly could for her beloved daughter.
With a report submitted to Crown Office by Police Scotland in 2018, I can only describe the treatment of this family as an unbearable and prolonged cruelty.
Mrs Caldwell once told me Emma would always be her little girl. She has the right to know that justice will be done for her little girl.
---
I can look you in the eye and say I had nothing to with it whatsoever. I'm not a violent person

Iain Packer during television interview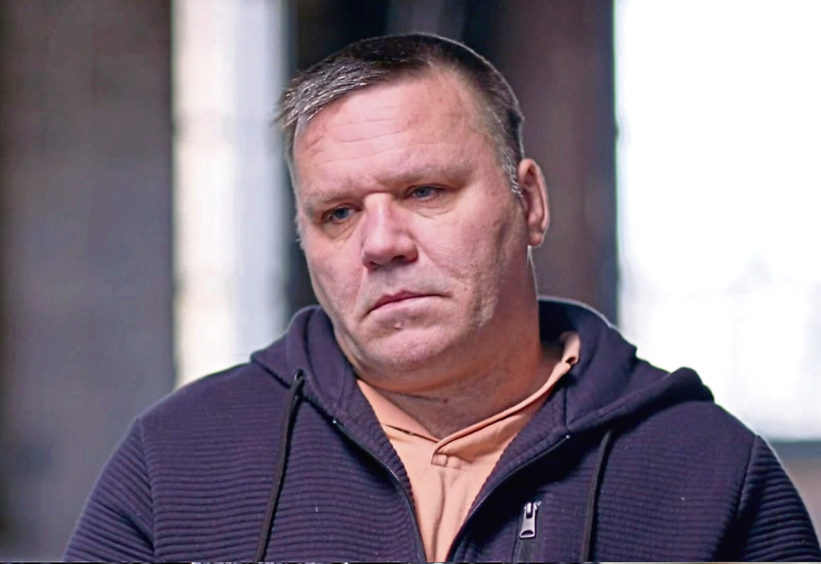 Iain Packer denied being responsible for Emma Caldwell's death in television interviews recorded more than two years ago.
In a BBC Scotland documentary, Disclosure: Who Killed Emma?, reporter Sam Poling told how Packer contacted her to tell his story after being revealed as the forgotten suspect.
In two on-screen interviews, she questions him over Emma's death and asks if he was responsible. He replies: "I never killed her. I knew Emma, yes. I had seen Emma before. Did I see her the night she was killed? No, I never.
"I can look you in the eye and say I had nothing to do with it whatsoever. I'm not a violent person. I can assure you it wasn't me that done it. I came to you because I was innocent.
"Why would I contact you to make a programme if I had done this? It doesn't make sense. Why would I put myself out there?"
He repeatedly denies being a violent man in the interview but, soon after, was charged with throttling his former partner. In February 2020, he was sentenced to two years – he was freed in February – and it emerged in court he had three previous convictions for domestic violence.
Yesterday, one of his victims said: "Emma's death must be thoroughly investigated and, for everyone's sake, I would urge the police to follow every line of inquiry."
And, having watched the 2018 documentary, body language expert Adrienne Carter, a specialist in facial expressions, emotions and behaviour, said the interviews were revealing.
She said: "Facial expressions and body language are a rich source of information regardless of what is spoken by a person.
"When there is a mismatch between what is said and what is shown on the face or by the body, the words become noise and the truth is what is shown."
Carter said Packer, who formerly worked maintaining neon signs, exhibits "duper's delight" during the TV interviews, suggesting he believes he is manipulating and controlling the conversation.
She said his smiling at apparently inappropriate moments is one indicator while putting his tongue in his cheek when Poling is speaking is another: "People do it when they think they are getting one over on someone."
Carter said: "When he is answering without deception there's lots of movement in his head and body but when it gets to points that are more contentious his head and body become still. He may be holding in the truth and regulating himself to exhibit what he thinks is truthful behaviour." Carter said that when denying killing Emma, Packer's body language – a slight shrug of the shoulder – suggests he does not have confidence in what he is saying. And when he says "I never touched her", Carter says: "There's a pronounced one-sided shoulder shrug. That is commonly an indicator of an untruth."
Criminologist and former police officer, Jane Monckton-Smith, also believes Packer's willingness to be interviewed on camera could, in itself, be significant and suggestive of controlling personality traits.
The professor of public protection at the University of Gloucester said Packer's apparent determination to tell his story publicly could be viewed as a narcissistic attempt to portray himself as victim.
She said his demeanour seemed both unsettling and controlling on-screen but added: "The fact he volunteered to do these interviews is of as much significance as what he actually said.
"We owe it to Emma and her mother and family to ensure whoever did murder her is brought to justice. I've spent a lifetime working with victims of violent crimes and they never recover from the loss of a loved one.
"Justice won't ever heal their pain, but it can help."
---
The inquiry into Emma Caldwell's murder will soon enter its seventh year. Have you any comment?
THE CROWN OFFICE
"This is a live investigation and it would not be appropriate for us to comment at this time."
POLICE SCOTLAND
"The murder investigation remains open and a team of detectives continue to examine the circumstances of Emma Caldwell's murder. We have undertaken a significant amount of work reinvestigating the case. A report was submitted to the Crown Office and the Procurator Fiscal Service in June 2018 and following further guidance received from COPFS, our investigation continues."
THE SCOTTISH GOVERNMENT
"We cannot comment on an ongoing police investigation."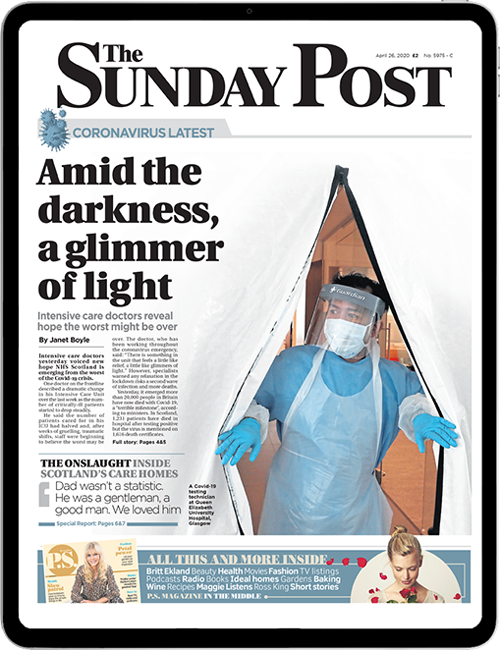 Enjoy the convenience of having The Sunday Post delivered as a digital ePaper straight to your smartphone, tablet or computer.
Subscribe for only £5.49 a month and enjoy all the benefits of the printed paper as a digital replica.
Subscribe