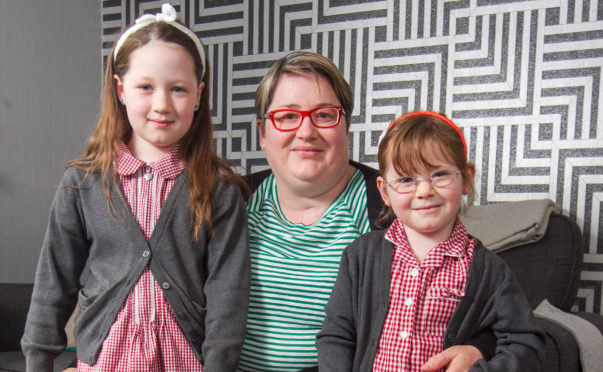 I'd been looking forward to my 40th birthday for months. Myself, husband Mark and our kids Lucia, eight, and Isabella, six, were due to visit York on holiday to celebrate.
But instead I spent this landmark occasion in intensive care, fighting for my life.
I can't tell you how it feels to be near death – because thankfully I can't remember.
My husband could probably better relay the emotion, because he was told at least five times that I might not make it.
I was battling sepsis, a life-threatening condition caused by the immune system over-reacting to an infection.
It all began a few weeks before. I seemed to be coming down with colds and tummy bugs in succession.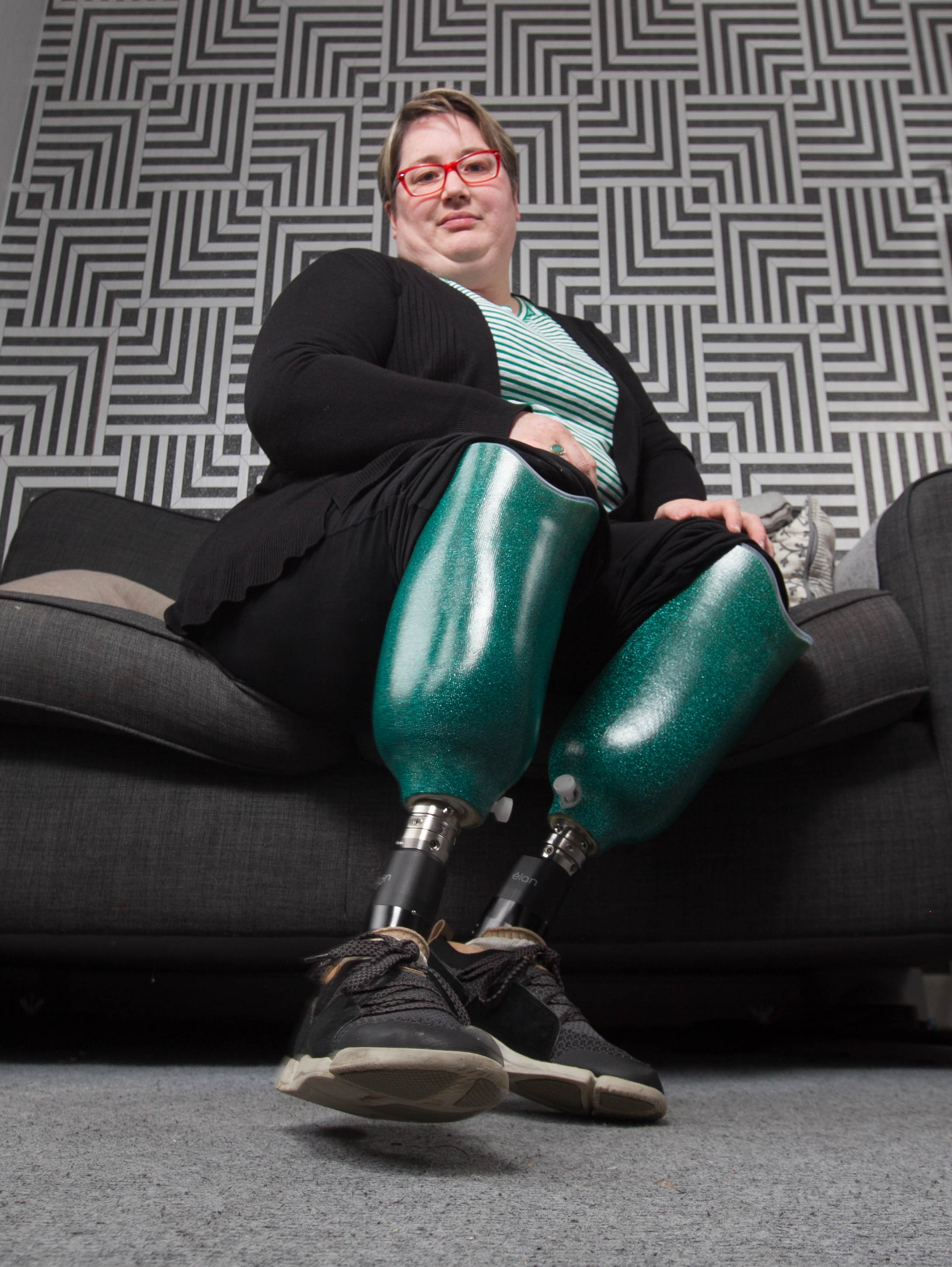 Home alone, I took a turn for the worst. My parents rang 999 and paramedics rushed me to Edinburgh Royal Infirmary.
This is when things started to get very hazy. I'm told I deteriorated pretty quickly. My respiratory system and organs started to shut down and I spent a fortnight in a coma.
On my 40th birthday, March 31 last year, I was clinging to life. Machines were the only things keeping me alive.
I was transferred to Aberdeen, where there is Scotland's only Extracorporeal Membrane Oxygenation machine. It cleans and oxygenates your blood.
The first treatment didn't work, so they tried a second. There was a chance I might not make it but thankfully it worked and I managed to pull through.
When I woke up after two weeks, my feet were black and I couldn't feel them any more. They looked like lumps of coal.
That's when the surgeon came to speak to me about amputation. Mark kept asking if I was sure but, really, it wasn't a choice. It was a small price to pay for being alive.
I also wanted the amputation done as soon as possible – so that I could get home to my daughters.
I had given up my job as an art teacher to be a stay-at-home mum during the kids' early years. It was a wrench being away from them, not being able to do the school run.
The amputation went ahead a month after I went into hospital. The surgeon said he wanted to save as much of my legs as possible and would amputate just above the ankle.
There was a possibility of saving a bit more in one leg, but it might be difficult fitting prosthetics so I just got them both the same. I was obviously upset but accepted my surgery and was thankful my hands were saved.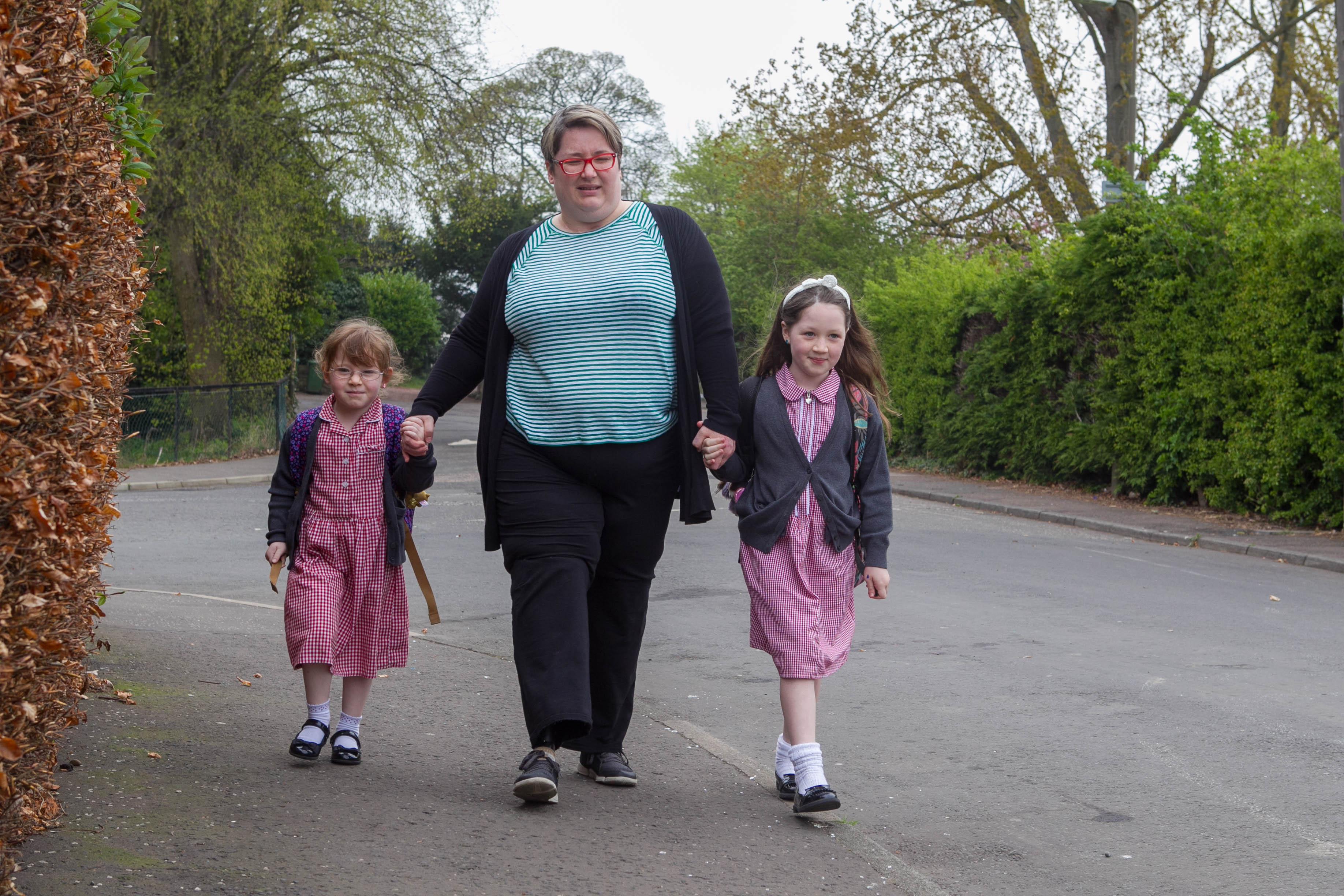 We were very open with the girls about it. We had my legs covered the first time they came to visit me but they wanted to see. Lucia said she was glad I would not be in pain any more.
After four months of intense physiotherapy, being fitted with prosthetics, and learning how to walk again, I was allowed out of hospital.
But I couldn't go home. We lived in an upper maisonette so I couldn't even get up the stairs into the house. I had to move in with my parents but at least I was near the kids.
My first set of prosthetics were not comfortable and I could only wear them for a couple of hours a day. However, at the start of the year, I was fitted with a new pair of prosthetic Elan legs. They have changed my life.
They are microchipped and have moveable ankles, resistance for going up and down hills and adjust to hold my weight when I'm standing still. They're glittery, too!
I feel like Supermum when I have them on, like I can do anything. It's the closest thing to getting my real legs back.
I plug them in every night to charge. The girls call them Mummy's Magic Legs. They tell their friends all about my new robot legs!
Now I don't need to worry about leaving the house…I just slot my legs on and off I go.
The thing I enjoy most is being able to pick the children up from school. Their smiles as they race to meet me at the gates are worth everything I have gone through. We are now living life to the full.
We are back together in temporary accommodation and are awaiting adaptations on a new house so we can get back to being a normal family.
It has been a huge year with so much change. I have come further than any of us could have hoped for.
Surviving sepsis has made me realise just how precious life is and how important it is to make the most of every day – and that's what I'm determined to do.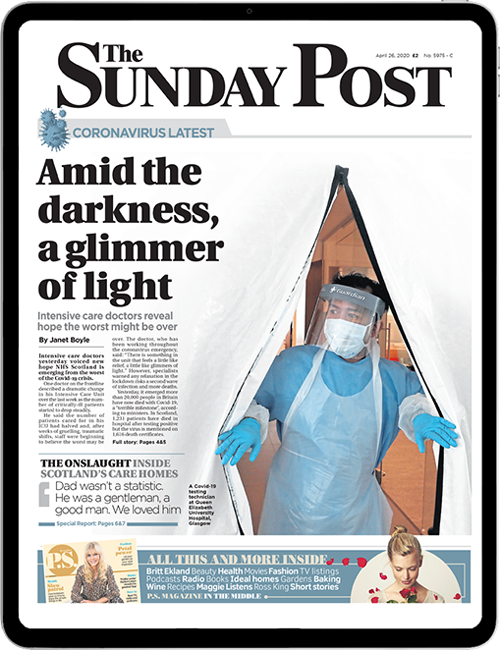 Enjoy the convenience of having The Sunday Post delivered as a digital ePaper straight to your smartphone, tablet or computer.
Subscribe for only £5.49 a month and enjoy all the benefits of the printed paper as a digital replica.
Subscribe