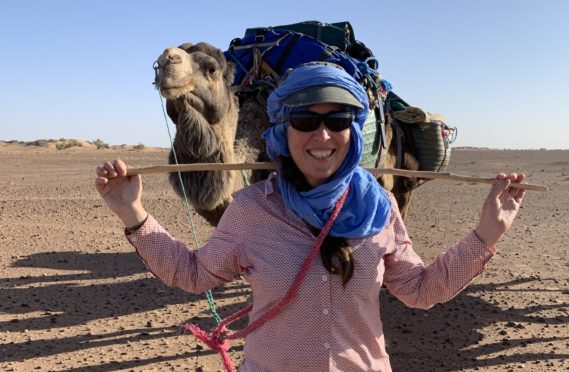 Mum wisely whispered: "Adventurers have got to adventure," as she waved me goodbye from the doorstep of a chilly Edinburgh, just after Christmas.
I'd been eating lots of extra turkey and trifle to fatten up in preparation for my biggest challenge yet, a 1,200km exploration of the Draa, Morocco's longest river.
I'd been planning the trip for more than a year and had prepared as hard as I could physically by training in the mountains.
I'd even had a last cheeky climb up Ben Nevis on the day after Boxing Day with my cousin, Charlie, and a large quantity of Quality Street.
However, mentally and emotionally, I didn't know quite what to expect. I'd be walking for three months straight with men I had never met, who didn't speak any English, as my companions.
My aim with the Draa Expedition was to explore the different environments and cultures I would be passing through, and to discover as much as I could about the country and the people who live in it.
I also wanted to see for myself how climate change is affecting the planet.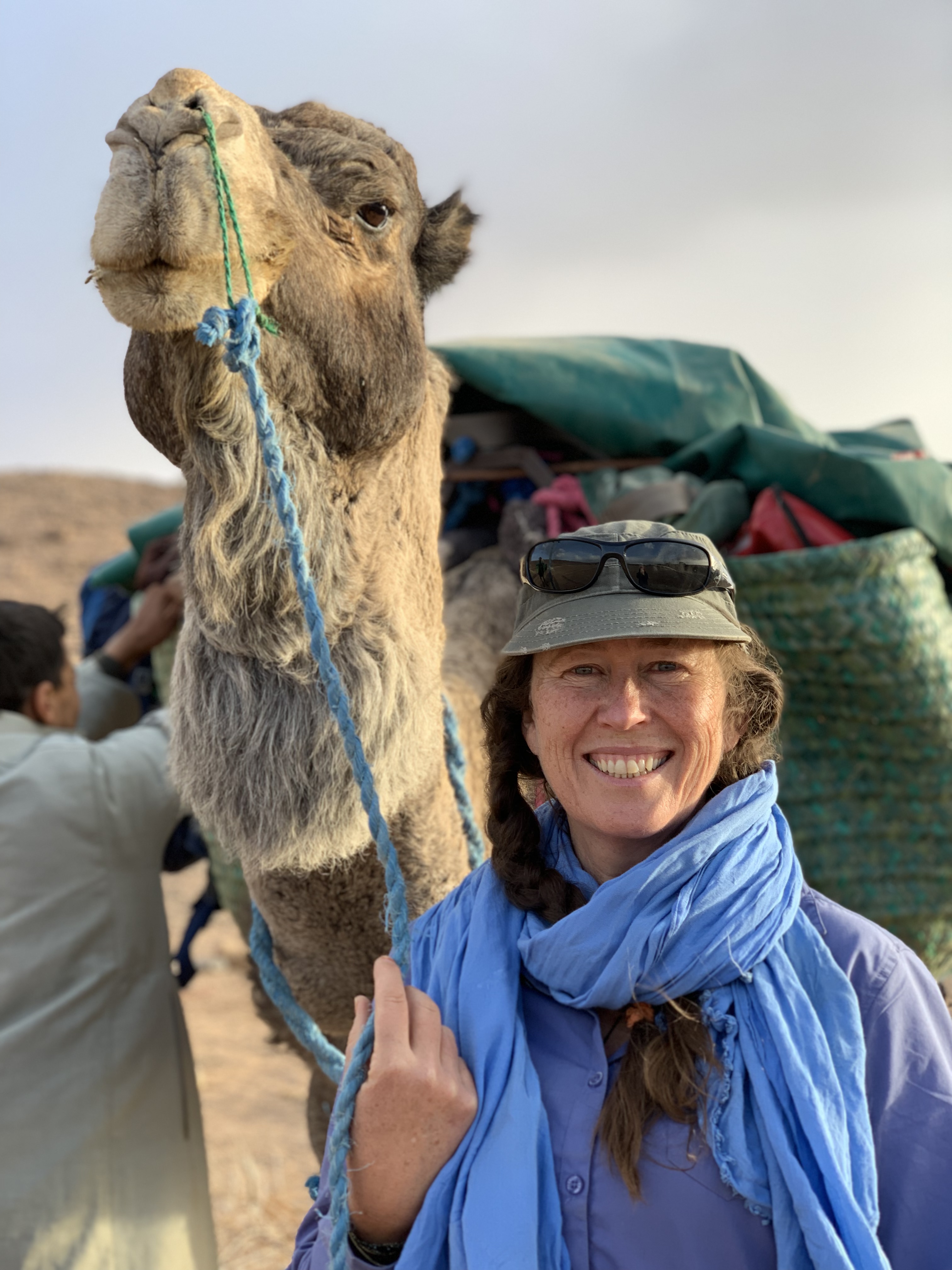 The route was to start in the ominously-named Mountains of Drought, go down into the lush date palm gardens and farms of the Draa Valley itself and then out into a stone-raddled, water-starved wilderness, finally to emerge at the Atlantic Ocean.
Any worries I had about being lonely or not being part of the team vanished in the first week.
Brahim, the chief camelteer, gave me my Arabic name, Zahra which means "flower," and was soon teaching me how to load and unload a camel and answering all my questions.
"Brahim, why do the camels have that matted fur on their back?"
"Ahh, Zahra. It is the mating season and the male camel whisks his pee onto his back with his tail to show that he is ready for love." Nice!
Addi, the youngest member of the team at 24, took on the role of younger, and naughty, brother. "Zahra, come and try this," he said one day, holding up a juicy, green cactus-like plant and looking at me with big, innocent brown eyes. "It's delicious. We nomads consider it a delicacy."
He took a big bite and so did I – and regretted it immediately as my mouth filled with bitter sap and he collapsed in hysterics. Nearly a month in, we were bivouacked by a tiny oasis of palm trees and a clear stream of water at the edge of the mountains.
The next day, our expedition organiser, Jean-Pierre Datcharry (JP), was coming in to top up our supplies and to show me round the 4,000-year-old rock carvings that lay about three kilometres further on. I hadn't had a phone signal for a few days, so I went up the mountain to try and get one.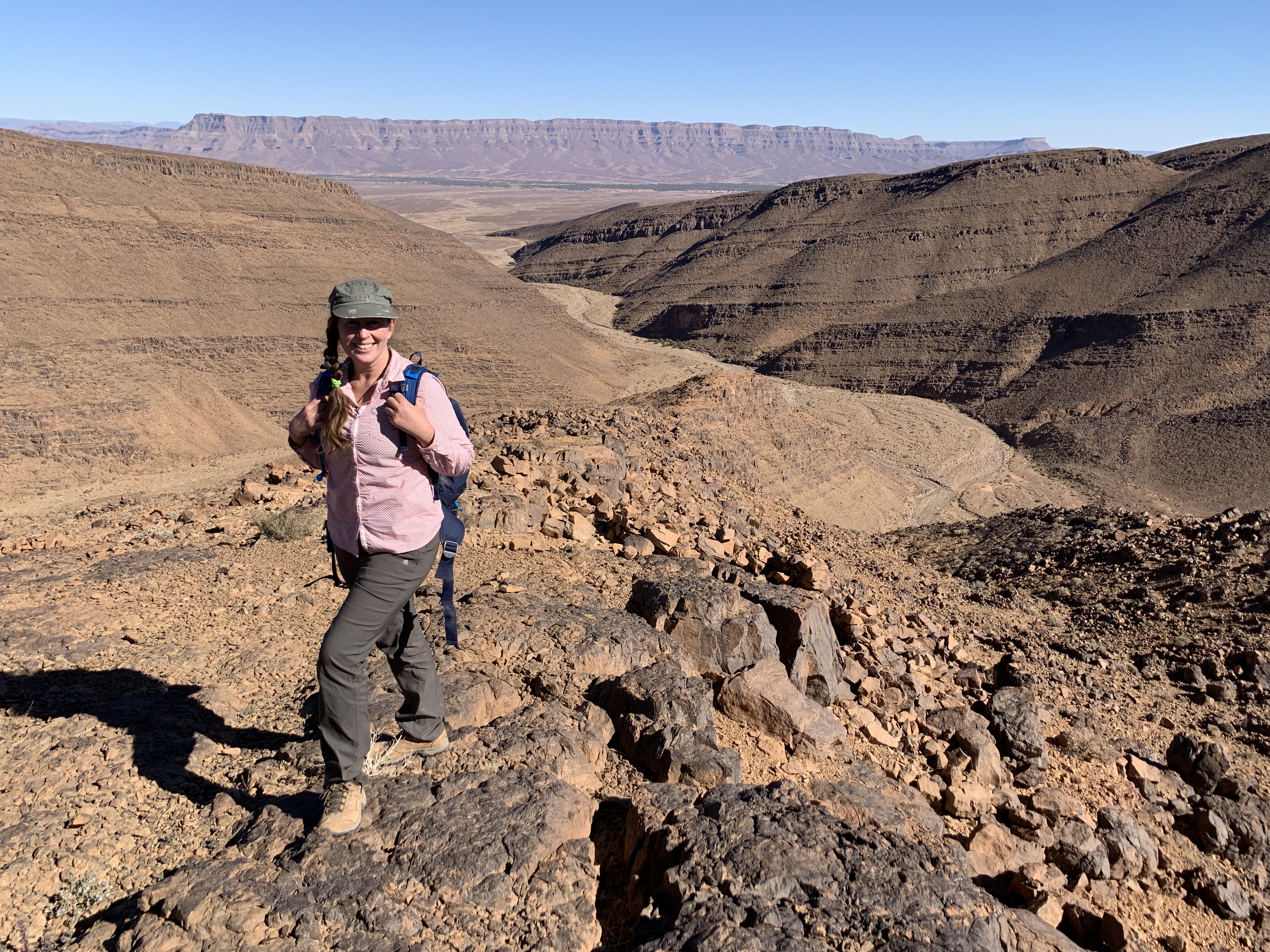 Thirty minutes of hard climbing later, I was sitting at the top, happily whatsapping away. The sun was setting in gold on the horizon and I looked up to savour the moment and spotted something in front of me.
It looked like a ruined house with two rooms and I got up to investigate.
There seemed to be lots of structures around some kind of town, but it was getting dark and I had to get safely back to camp so I went down.
That night I couldn't sleep. I was pretty sure I had found something exciting and I couldn't wait for JP to arrive the next day to take him up there.
I barely let him finish his glass of sweet mint tea before I was dragging him back up the mountain.
We got there and in the light of day the full extent of what I had seen glimpses of became apparent – it was an extensive settlement spread out over three hilltops, reaching as far as we could see.
"Extraordinary," said JP."I have been working here for 40 years and I have never seen or heard of this place.
"It is amazing. I think it must be of the same era as the rock carvings and related to them, so around 4,000 years old. You can see clearly where there are streets and quite large buildings, not nomad structures. Incredible."
I just about exploded with excitement and had to jump up and down a bit and whoop.
It was my very own Indiana Jones moment.
A lost city, there in front of me, just waiting to be discovered.
Be inspired… to go solo
Travelling alone can be daunting but so rewarding. Here are Alison's dos and don'ts for venturing off the beaten track in Morocco.
DO . . .
Learn a few words of Arabic. "Salaam alaikum" opens a lot of doors.
Wear modest clothing. If you are travelling in remote areas, long sleeves and trousers are advised for both men and women.
Use inter-city buses. Supratours and CTM are excellent and you can pre-book.
Eat local. Tagine and chicken and chips are the way to go. With tagine, just ask what they have ready as they take a long time to prepare.
Hire a guide. They will introduce you to the culture and people around you.
Say yes to offers of tea. Moroccans are extremely hospitable and friendly.
Always tip. 10dhs at a café. 50dhs for a mule handler per day. 100dhs for a guide per day.
DON'T…
Isolate yourself. Only staying in touristy areas and eating in tourist cafes isn't the way to see the local culture.
Get impatient. Life here is slow – enjoy it!
Be careless with your bag. There are pickpockets in the cities and criminals on scooters who will snatch your bag.
Bring western values with you. Society here is much more traditional so it is not normal for men and women to kiss in the street or for single women to go out on their own to clubs.
Be afraid to ask for directions. And if you do get someone to show you something, give them a small tip.
Raise your voice. Keep calm and friendly and everything will be resolved.
---
Morocco, My 1001 Nights is published by Simon & Schuster on Apr 18. To see the lost city for yourself, contact trip organiser Jean-Pierre Datcharry of Desert et Montagne Maroc (desert-montagne.ma)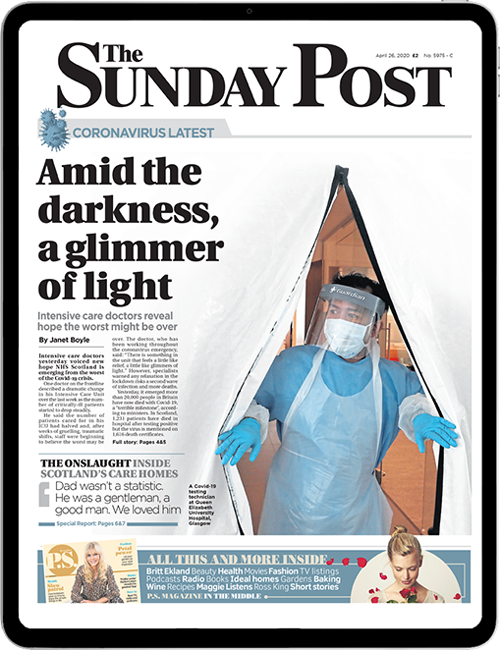 Enjoy the convenience of having The Sunday Post delivered as a digital ePaper straight to your smartphone, tablet or computer.
Subscribe for only £5.49 a month and enjoy all the benefits of the printed paper as a digital replica.
Subscribe