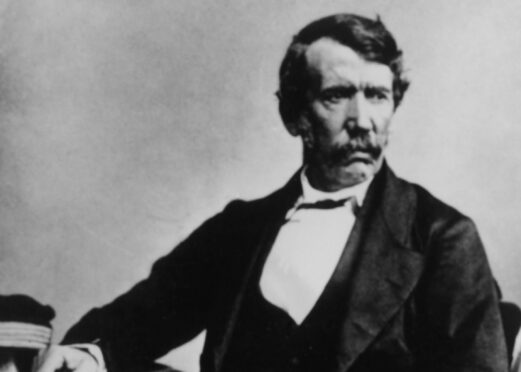 Abolitionist, doctor, missionary, Scot. David Livingstone is a true representation of why a humble start in life need not define your entire existence. Discover all he did to change the course of history, and carry out your own explorations at the David Livingstone Birthplace Museum…
Some Sunday Post online content is funded by outside parties. The revenue from this helps to sustain our independent news gathering. You will always know if you are reading paid-for material as it will be clearly labelled as "Partnership" on the site and on social media channels,

This can take two different forms.

"Presented by"

This means the content has been paid for and produced by the named advertiser.

"In partnership with"

This means the content has been paid for and approved by the named advertiser but written and edited by our own commercial content team.

---
Born in a small tenement flat in Blantyre on 19 March 1813, David Livingstone was brought up in one room, where he lived with his four siblings, mother and father.
He began working at the Blantyre Cotton Works at the age of 10, but his zeal for learning meant that, after long and gruelling 12 hour shifts, he would attend educational classes before returning home.
As he grew into a young man, Livingstone continued with his education at university in Glasgow, where he studied medicine, and in London, where he completed missionary training. Determined to make a difference with the knowledge he had acquired, he travelled to Southern Africa in 1841 and began his work as a medical missionary.
Africa is where David Livingstone spent half of his life, and it is for the time he spent on the continent that he is most recognised. Motivated by the abolitionary movement, he explored Southern and Central Africa for 30 years, hoping to find opportunities for commerce that would end the East African Slave Trade.
His extraordinary life transformed him into one of the most celebrated British figures of the Victorian era, and his story continues to hold impact to this day.
How did Livingstone's work change the course of history?
The choices Livingstone made created a ripple effect which undoubtedly assisted in changing the course of world history.
His work in Africa formed a bond between Scotland and Sub-Saharan countries; many of the places Livingstone visited still hold him in high regard. Indeed, Malawi and Zambia even have places named after the missionary.
Livingstone spent years calling for a stop the East African Slave Trade. He explored Sub-Saharan Africa to look for trade alternatives and wrote accounts of the devastating things he saw.
These records inspired others to join the movement, helping to eventually end the East African Slave Trade.
After Livingstone's death, however, European powers used his records as evidence that Africa was a continent filled with resources which were there for the taking. The Scramble for Africa saw huge amounts of land in Africa stolen and colonised by European powers – the effects of which are still, sadly, felt today.
Why David Livingston's work is still important today
His passion for collecting, recording and analysing nature was adopted by his daughter, Agnes Livingstone-Bruce, who went on to become a founding member of the Royal Scottish Geographical Society.
This society has been the source for reliable and impartial geographical information for over 100 years, sparking an interest in our natural world among thousands of members.
This is, of course, all the more significant today, as tackling climate change is of extremely high importance.
Moments from Livingstone's story do indeed have a direct link to numerous cultural issues in modern day society, including racism, climate change, Black history, and women's history.
We can use the Scottish explorer's story as a way to discuss and further understand the foundation of these issues with our peers, and teach meaningful lessons to children.
How can children still learn from David Livingstone's work?
Even when he was a child, David Livingstone loved to explore his surroundings. He loved investigating the grounds of the Blantyre Cotton Works, now the grounds of the David Livingstone Birthplace Museum, on the banks of the River Clyde where he used to fish and collect fossils.
He was always fascinated with discovering plants and wildlife which were new to him, and learning the impact they had on their ecosystem.
Keen to emulate the exploits of the young Scottish explorer, the David Livingstone Birthplace Museum tends to acres of parkland full of trees, insects, birds and animals, and holds regular workshops to teach children (and parents) how to look after their natural surroundings.
This summer, the museum is hosting a wide range of activities, workshops and craft days for children of all ages designed to show them how rewarding it can be to pay attention to nature and to learn from what we see.
Children can also play musical instruments at the David Livingstone museum which Livingstone himself encountered on his travels, including drums and mbiras, finger harps originating from Zimbabwe.
Outside, there is a playpark which is based on the steamboat which Livingstone sailed on the Zambezi River for one of his expeditions. This is an interactive experience in which children can truly immerse themselves.
---
Top 5 things to see at David Livingstone Birthplace Museum
The museum is both beautiful and interactive, paying homage to a man who came from the humblest of beginnings, yet became one of the most famous and celebrated explorers of the Victorian era.
Here are five things to look out for on your next visit…
1. Lion attack
Before even heading into the museum, you can see the Livingstone and the Lion statue outside in the vast parkland. It is designed by Academy Award winning film producer Ray Harryhausen and created by acclaimed sculptor, Gareth Knowles.
The statue portrays the infamous day when Livingstone was attacked by a lion while trying to help locals protect their livestock.
2. Paisley Shawl
Livingstone was born at Shuttle Row, a row of cottages and tenement flats that housed workers of Blantyre Cotton Works. (The building that is now the museum.)
For his christening in 1813, Baby Livingstone was wrapped in this silk shawl lent to the family by a friend. The shawl is an example of Paisley print, produced by the Scottish textiles town of the same name.
3. Farlie Basket
Twenty three other families lived in the same building as Livingstone, most in single-end tenement rooms. Up to eight people lived in the Livingstone single-end – it was a tight fit! The family held their food in a farlie basket, keeping it tied up by the ceiling and away from mice and rats.
4. Livingstone's Magic lantern
Magic lanterns were the latest visual technology and were a key part of Livingstone's kit when he travelled through Southern Africa as a missionary. He used the lantern to project images on glass slides depicting Old and New Testament scenes when preaching.
5. Susi and Chuma
Susi and Chuma are probably the most well-known of Livingstone's crew.  The two helped complete the book, The Last Journals of David Livingstone, made up of Livingstone's final diaries, notes, and maps. Both men went on to explore further.
In the past, contributions made by Livingstone's crew and the locals who assisted him, have been minimised. The David Livingstone Birthplace Museum aims to highlight those narratives through the new interpretation, interactives and ongoing research.
---
The museum is open seven days a week in the summer from 10 AM. Last entry is at 4 PM. With a lovely café and fantastic giftshop on site, it makes for a perfect day out. 
Buy your tickets from the David Livingstone Birthplace Museum website.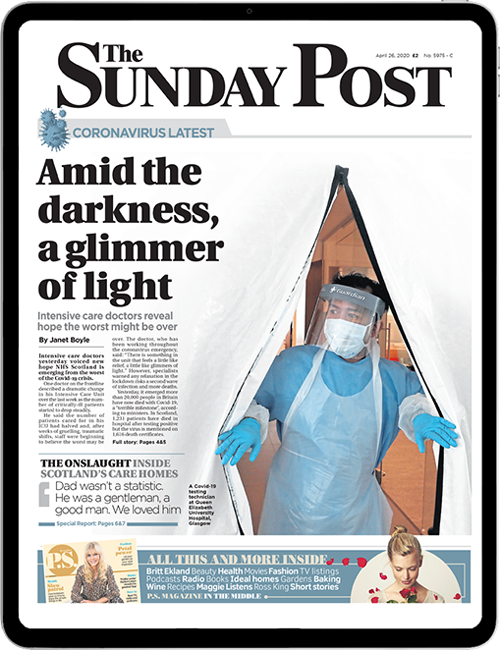 Enjoy the convenience of having The Sunday Post delivered as a digital ePaper straight to your smartphone, tablet or computer.
Subscribe for only £5.49 a month and enjoy all the benefits of the printed paper as a digital replica.
Subscribe