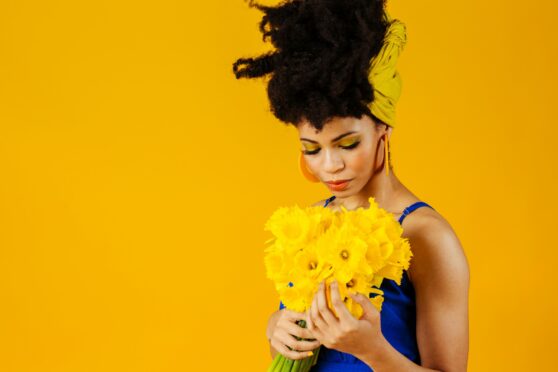 Spring has sprung and daffodils are bringing bright, yellow life to gardens and parks all over Scotland.
From miniature blooms to whopping great trumpets, there are thousands of varieties to choose from and, depending on what you grow, you can have daffodils in flower from February until May.
Most of the daffodils we grow today started off as modest little wild blooms and the secret of how they developed from a few native species into the huge tribe of flowers that are grown around the world lies in one Scottish estate.
At Backhouse Rossie near Cupar, the daffodils that are bursting into flower include some of the earliest and most important of all cultivated varieties, including a pair called Narcissus Empress and N. Emperor that are the forerunners of almost every daffodil grown today.
These were bred in 1865 by William Backhouse, one of the first people to become interested in daffodil hybridisation and it was this cross between two different, wild daffodils that produced the bigger flowers and more vigorous growth that has made daffodils a favourite garden bulb and a staple of the cut-flower trade.
Caroline Thomson of Backhouse Rossie is a direct descendant of William and of the two further generations of daffodil breeders that came after him, and she has spent the past two decades tracking down bulbs, deciphering coded notebooks and talking to biologists and geneticists to unravel the full story of how her family changed daffodils.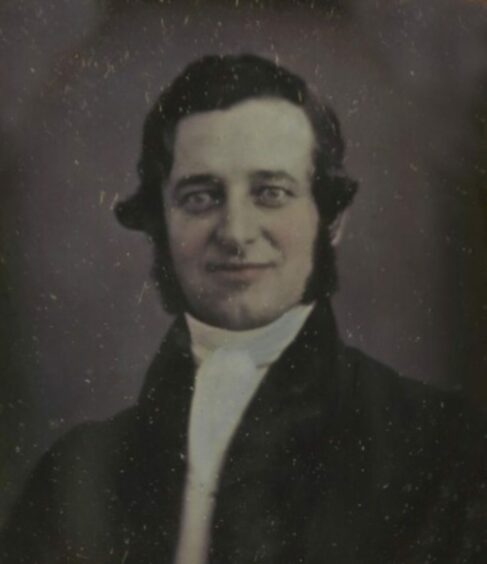 "It was my mum who got me started," says Thomson. "As a little girl she had spent a lot of time in the daffodil rows with her grandfather and older cousin, Robert Backhouse, and she said that if someone in the family didn't do something about it, then all of the history and many of the plants would be lost for ever."
So she started collecting the original Backhouse daffodils, wading through old bulb catalogues and the thousands of entries in current daffodil registers in order to find original plant material.
She also contacted all of her relatives and, from their own gardens, was able to find some of the bulbs grown in the Backhouse nursery and the work has also taken her to the US, where she has spoken at the World Daffodil Convention, and she collaborates with leading biologists and plant geneticists.
Thomson even sits on a committee at Cambridge University that is trialling different methods of daffodil cultivation in order to extract the highest quantity of galantamine – a chemical compound that is used in the treatment of Alzheimer's.
"We are trying to find out if the quantity and quality of the galantamine produced is affected by climate and if it is possible to get better results with Scottish-grown daffodils than with those grown further south," she says. "I still find it interesting and uplifting to be surrounded by scientists working on exciting projects.
"In the early days, when I was first consulting with the experts at Kew, they took me under their wing to ensure I learned the underlying science of daffodils and other bulbuous plants."
And this science is important because, although he didn't know it at the time, what William Backhouse had done was to create the UK's first tetraploid daffodils.
"William wouldn't have known the scientific reason for the result as he based all his work on observation and plant knowledge," says Thomson.
William's love of daffodils was inherited by his three sons and grandson, Caroline's great-grandfather, William Ormston, a Cambridge-educated geneticist responsible for introducing the first red trumpet daffodil, Narcissus Red Fox.
Thomson adds: "William's mother, Sarah, was also a very successful daffodil breeder and she bred 'Mrs RO Backhouse', named in her memory by her husband, Robert Ormston Backhouse, which has become the most popular pink daffodil in cultivation and was the first to hold on to its pink colouration during spells of cold weather, which cause many others to lose the pinker tones."
So far Caroline has collected 82 out of the 956 Backhouse-registered daffodils with many in her collection that she is still investigating to see if they are the original material.
"I've got different labelling systems for everything from definite Backhouse bulbs and the almost-definite daffodils to the possibly-maybes and what might be far-flung relations."
This complex labelling is essential as Thomson's bulbs have just been awarded the status of the United Kingdom's first scientific daffodil collection by conservation body, Plant Heritage.
"As part of my submission I had to set out the plans of who will take over the collection from me," she says, "and fortunately our son Hamish, who lives in London, has agreed to take it on eventually."
A garden for Sir Herbert Maxwell: Polymath's passion for plants celebrated in new exhibition
Meanwhile, Thomson and her husband, Andrew, have established the Backhouse Heritage Exhibition and Education Centre on the tranquil Fife estate where the family's work with plants is being preserved and made accessible to researchers. In 2017 they launched Scotland's Daffodil Festival, which went online during lockdowns but is now once again a live event, due to take place on April 9 and 10.
The festival has been scheduled to coincide with the flowering of the thousands of daffodils that grow at Backhouse Rossie from the neatly ordered rows of the heritage collection to the daffodils that are sprinkled around the grass labyrinth and the hundreds of varieties that bloom across the estate.
There will be talks and workshops, as well as food stalls and plant sales and Thomson is hoping it will be just the tonic visitors need.
"Daffodils are our most cheerful plant. They carry with them all the early myths about spring triumphing over winter and I think we all still respond to that," she says. "And they are also very easy to grow, which is why you can find them in almost every garden."
You don't need to be an expert to enjoy the Backhouse daffodils and, while some of the visitors to the Daffodil Festival will be there to inspect individual blooms and compare notes with other enthusiasts, many of those who come along will just be there to enjoy an abundance of spring's best-loved flower.
A fabulous new bloom for famous gardens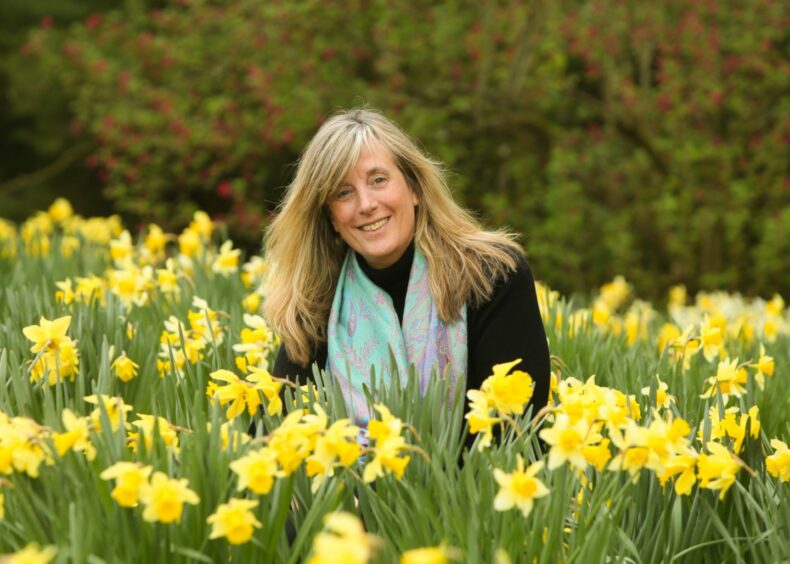 It is not only daffodils that bloom at Backhouse Rossie. Since they took over the estate, Caroline and Andrew Thomson have restored the walled garden, its glasshouses and cold frames.
The cobbles that have replaced the original grass paths come from Edinburgh's Princes Street and were lifted during the tramline project. And in other places are huge paving slabs that once lined the quayside at Greenock.
"These are incredibly heavy because they had to be heavy enough to take the weight of the cargo that was offloaded on to them," says Caroline.
From one of the longest rose arches in Scotland, to a formal pond, a decorative parterre that is filled in summer with herbs and flowers, and a replanted orchard where many historic apple and pear varieties now flourish, as well as a popular garden cafe, Backhouse Rossie has become a favourite spot with visitors and with the wedding parties who celebrate their nuptials in the restored barn.
But it is also a centre for horticultural heritage and Caroline is working with experts at the Royal Botanic Garden Edinburgh to establish a collection of Backhouse ferns and she is also looking into the history of the family's famous rock gardens.
"At one time there were Backhouse rock gardens all over the place, but many of them have now gone," she says.
In another feat of horticultural detection, Caroline is now tracking down records of lost rock gardens as well as those that still remain intact.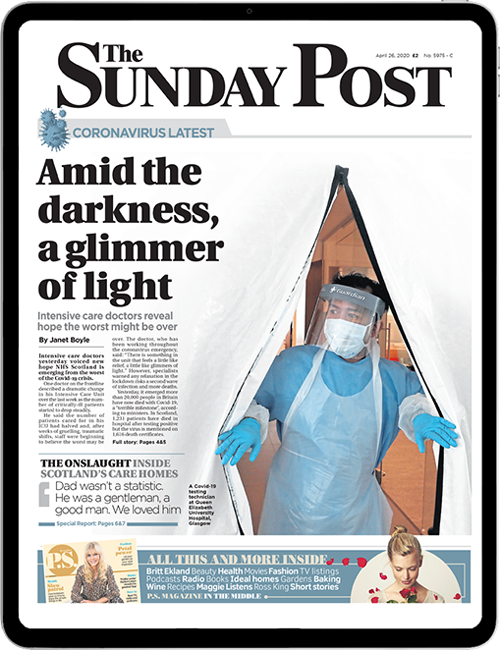 Enjoy the convenience of having The Sunday Post delivered as a digital ePaper straight to your smartphone, tablet or computer.
Subscribe for only £5.49 a month and enjoy all the benefits of the printed paper as a digital replica.
Subscribe