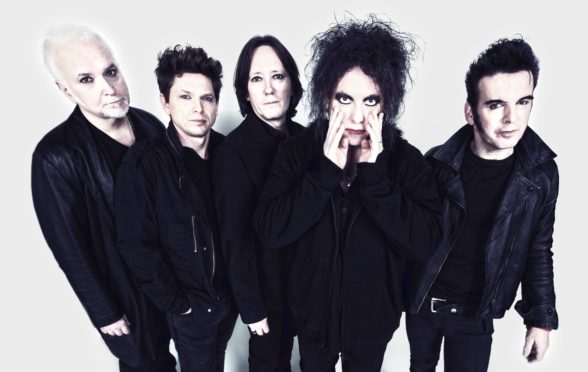 In one of the most eagerly anticipated shows of the summer, The Cure play their first Scottish gig in 27 years at Bellahouston Park on Friday August 16.
The band are the first headliners for the Glasgow edition of Summer Sessions, with Foo Fighters playing on Saturday 17 and The 1975 coming to town on Sunday 25.
If you're heading along to see Robert Smith and co., supported by a number of top Scottish bands, here's all you need to know….
---
Set times
Gates open for the gig at 4pm.
The Joy Formidable will open the show at 4:40pm, with The Twilight Sad at 5:40pm.
Mogwai are expected on stage at 6:55pm.
The Cure will play from 8:30pm with a curfew of 11pm.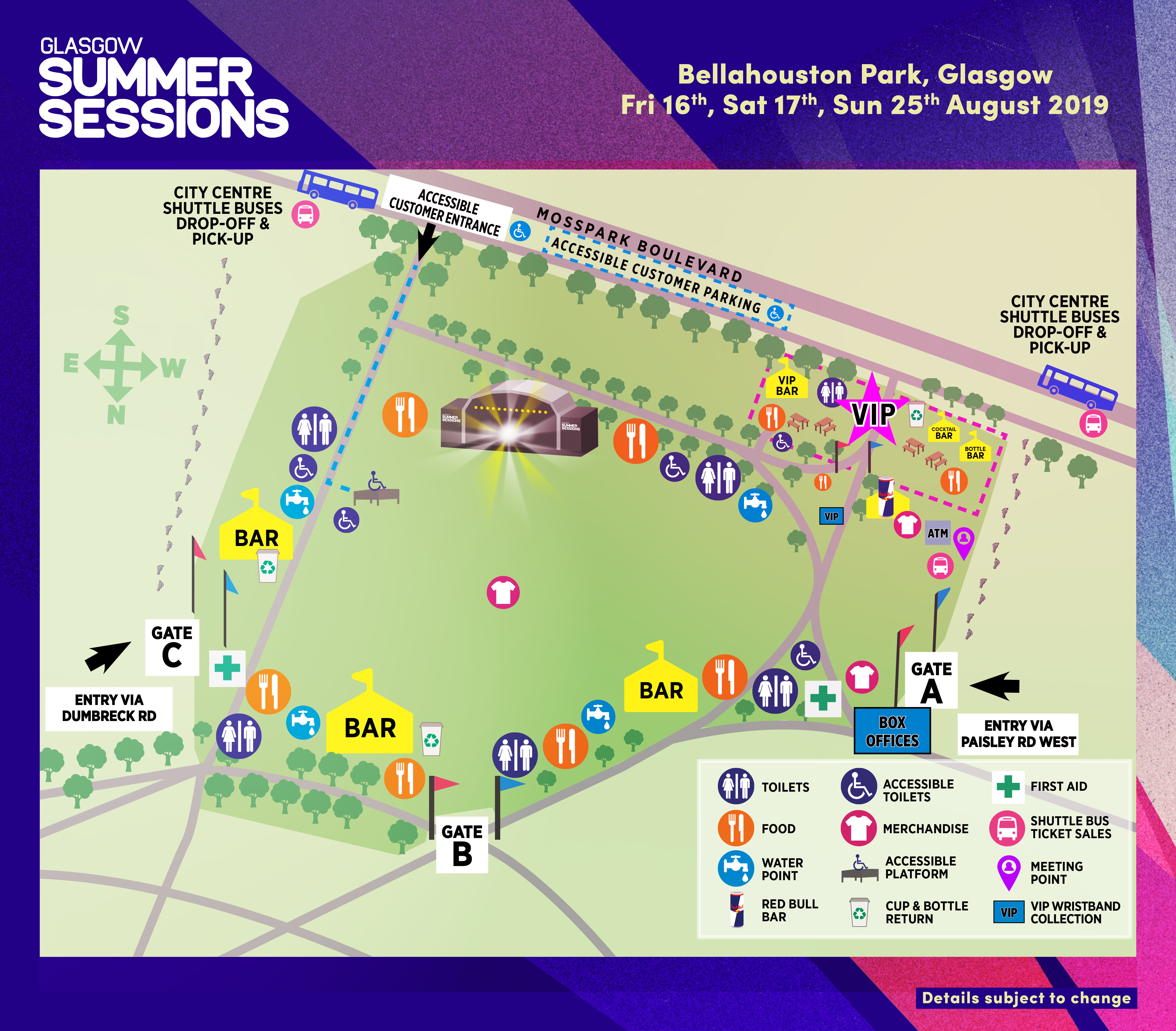 Travel advice
The nearest station to Bellahouston Park is Dumbreck, on the Glasgow to Paisley Canal line.
ScotRail say they'll add extra carriages on the route for Friday night's show, as well as Foo Fighters on Saturday night.
Buses will replace trains on the route from 10pm on both nights for the Glasgow Central to Paisley Canal route, calling at all stations on the way.
This will allow trains to shuttle passengers travelling from Dumbreck back into the city centre.
Other service in the area will also benefit from extra carriages.
ScotRail Head of Customer Operations Phil Campbell said: "This year's Summer Sessions has another fantastic line up, and we're really looking forward to helping music lovers travel to see their favourite bands.
"We're adding lots of extra services over the three-day event and thousands of extra seats, but trains will still be very busy, so people should plan their journeys in advance.
"Buying a return ticket to Dumbreck before you travel will help make your journey run smoothly.
"We'd ask anyone travelling home by train to be mindful of our neighbours when you're making your way back to the station."
Very limited car parking is available at the Albion Car Park next to Ibrox Stadium.
Ibrox and Cessnock subway stations are within 30 minutes walk from the park. Walking the entire way to / from the city centre should take under an hour.
Happy Bus will be running shuttle services to Bellahouston, departing Glasgow city centre between 3:30pm and 7:30pm and returning between 10pm and midnight.
Weather
According to the BBC forecast, there's a bit of everything in store on Friday night in Glasgow.
Thundery showers are expected, so pack a raincoat. Conditions underfoot are likely to be muddy, so boots or wellies are advised.
Umbrellas are not permitted, nor are fold-up or blow-up chairs.
Temperatures will reach 19C in the late afternoon and dip to around 15C by the end of the show.
Official advice
The Summer Sessions website lists the following to consider:
Familiarise yourself with the festival site and event map.
Please follow signs when approaching the park.
Residential areas and The Prince and Princess of Wales Hospice surround Bellahouston Park. Please be respectful of this when travelling to and from the festival site – use toilets and bins provided and keep noise to a minimum.
Alcohol checkpoints will be in operation at the customer entrances to the park to ensure no alcohol is taken into the park.
Security and Police will be present plus bag and pat down searches will be taking place on entry.
Police dogs will be in use – you will be refused entry if found with flares, smoke canisters or drugs and risk being arrested
You may find you will be in a large crowd before reaching the main entrances and may then enter a queue when you arrive.
Please be patient, expect queues and listen to Stewards for instruction.
Only bring a bag if essential and do not bring any valuables.
Summer Sessions is an all standing outdoor event with no seating
Feel free to bring a picnic blanket to sit on the grass but consider the ground condition which may be wet and muddy.
Please expect a large crowd of people and expect queues at the bar and food concessions.
First Aid points are available if you need help. Please don't delay and speak to a member of festival staff as soon as possible.
Water points are available throughout the site. Please remember to stay hydrated and refuel at the food points available
Plastic portaloos are available throughout the site. Please check which toilets are free.
Please note, the VIP area is a secluded area, away from the main arena with separate bars, food outlets and toilets, with a DJ. It does not have views of the main stage.
Find out more at WWW.SMMRSESSIONS.COM