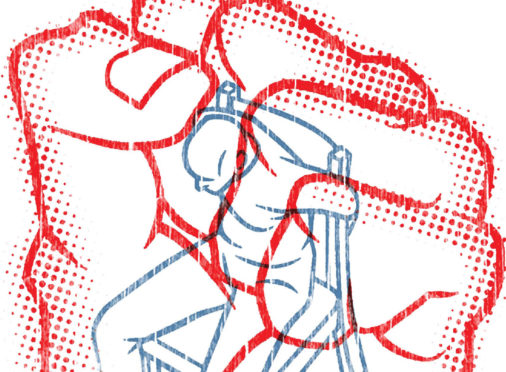 A psychotherapist working with torture survivors seeking safe shelter in Britain fears the Home Office intention to create a "hostile environment" is stripping them of their rights.
Fiona Crombie warns hardline immigration policies have led to already-traumatised people being left destitute and wrongly detained.
Ms Crombie, head clinician with a charity called Freedom from Torture, said the Home Office stance was inflicting a devastating impact on vulnerable people who desperately needed help after being tortured by oppressive states such as Sri Lanka and Iran. Nearly 100 people, mostly asylum seekers, are supported by Freedom from Torture at its only Scottish facility in the south side of Glasgow.
Ms Crombie and her colleagues counsel people, including women and children, who have suffered beatings, whippings, burnings and rape before fleeing to Britain.
Psychological terror is also widespread with some victims forced to listen to other people, including family members, being tortured.
Some victims have suffered mock executions while others were offered unimaginable choices to end their pain including the betrayal of close friends and relatives.
Many survivors living in Scotland suffer from post traumatic stress disorder (PTSD) and suicidal thoughts.
Aside from counselling people, Freedom from Torture helps them to integrate into communities and the charity plays a vital role in claims for political asylum by producing medico-legal reports (MLRs).
These documents verify claims of torture and doctors producing them have a legal duty to be accurate and unbiased.
Yet despite the charity's credibility and breadth of experience stretching back more than 30 years, Freedom from Torture says that Home Office officials without medical expertise are undermining reports when considering asylum applications.
Crombie said that under the UK Government's "hostile environment", enacted by Theresa May when she was Home Secretary, people's rights have been stripped away.
She said: "It's been getting worse recently and I think it will get progressively worse.
"People's rights are being eroded slowly and quietly. When you put all the pieces of the jigsaw together, it's not looking good."
Crombie cited the case of one person she was counselling who was recently detained by the authorities and taken to Dungavel Immigration Removal Centre and held for a week, before being freed.
"That's an ongoing problem. It's a decision outwith your control – and you go through the anxiety of what it means for mental health.
"To sit with a therapeutic dilemma of managing the setbacks and all that entails – the re-traumatisation, the impact for them. The standard of proof is really high and the documentation and evidence they are looking for is hard to produce, and if there is a chink of inconsistency then they go with that.
"They would quite happily say 'you are not telling the truth' – it could be something such as makes of vehicles, times, dates, places – they use to dispute, but who can remember 13 years ago whether it was a Tuesday or a Wednesday?"
Torture victims are not supposed to be detained in the UK. But Freedom from Torture has condemned the Home Office's implementation of Rule 35.
Devised to protect vulnerable people in detention, the idea was that concerns raised by a doctor would likely result in a detainee alleging torture being released.
But a recent report by HM Chief Inspector of Prisons (HMCIP) revealed that the Home Office overruled expert medical advice in more than two-thirds of cases. HMCIP's report followed an unannounced inspection of Dungavel House, Scotland's only immigration removal detention centre, in July last year.
The report said that of 49 Rule 35 reports over the previous six months, only 13 had led to people being released.
This meant that 36 torture victims were kept imprisoned despite having suffered experiences that often led to PTSD and suicidal thoughts.
Ms Crombie also commented on a recent ruling by the Supreme Court which said judges were wrong to claim that an asylum seeker may have faked injuries that he said were inflicted by torturers in Sri Lanka.
In a unanimous ruling, the Supreme Court found that evidence of asylum seekers conspiring with others to fake evidence of torture was "almost non-existent".
Freedom from Torture said this was a significant ruling and lambasted the Home Office's "deplorable efforts" to discredit the claims of torture survivors seeking sanctuary.
Ms Crombie said: "While we haven't seen cases of this in the Glasgow centre we know that all over the country, torture survivors are disbelieved.
"For years, FFT has recorded how independent expert medical evidence has been dismissed, circumvented or ignored in order to deny torture survivors safety in the UK.
"It's good news for us in that they (Home Office) need to investigate more thoroughly client's explanations but also not to make the presumption that people are lying about something that can't be physically, easily, identified.
"Claims should not be dismissed because you can't see them (injuries)."
Ms Crombie, who has been in her role for six months, previously worked with Vietnamese refugees.
She also talked about the charity's Healing Neighbourhoods, a project which aims to help torture survivors become part of the community.
"We have a very energetic and outspoken community of survivors and human rights groups, and the Healing Neighbourhoods project has played a vital role in supporting that. There is still a lot to learn from each other about how best to support survivors," she said.
Freedom from Torture has helped around 50,000 people rebuild their lives and its Glasgow centre opened in July 2004.
---
Ali's Story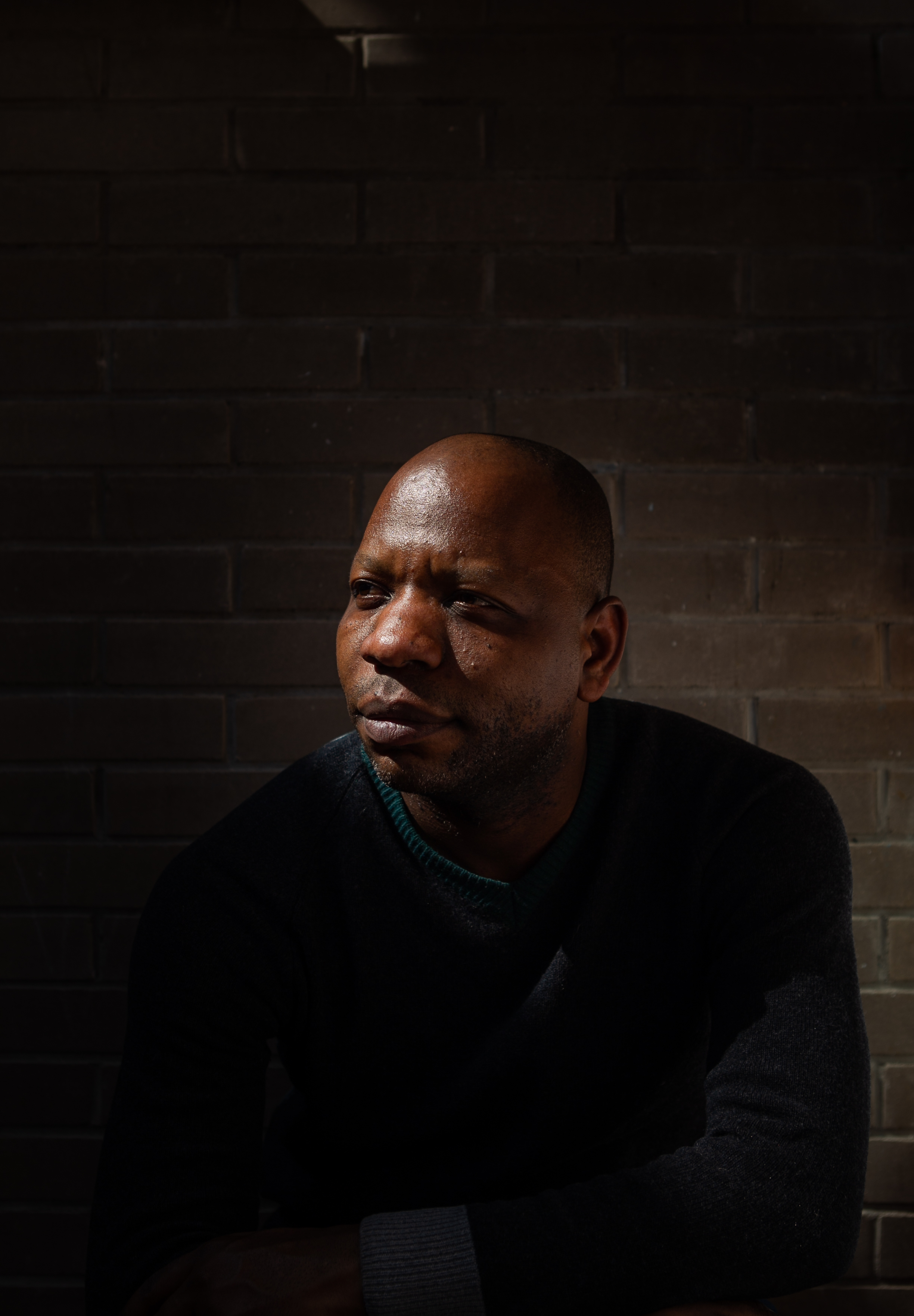 I collapsed after being hit and, when I opened my eyes,I was in a cell, bleeding heavily
"I have a mark on my head here where I was hit on the head at a protest," said Ali, an asylum seeker from the Democratic Republic of Congo.
He leans forward in his chair and bows his head to reveal a scar about two inches long, before continuing.
"I collapsed after being hit (by the police) and when I opened my eyes again I was in a cell. I was bleeding heavily. I couldn't breathe very well," the 39 year old said as he explained the circumstances that led to him leaving DRC for the UK.
"They used to treat us very badly sometimes (in prison). They made us clean toilets without using gloves. They would beat us if we didn't work fast enough.
"They kept telling us, 'you have no one you can complain to'. The police carried out most of the violence."
As a youth in Kinshasa, he dreamed of a better future and became involved in politics with the Union for Democracy and Social Progress.
He was a good public speaker and would convince people to attend meetings and protest. Consequently, the authorities viewed him as a threat.
After being assaulted and knocked out by police at a protest, Ali spent around 11 months in detention in Kinshasa, without any trial, and suffered regular beatings.
He said conditions were dire and guards would often kill detainees, particularly people who did not have friends or family on the outside trying to help with their case.
His mother passed away while he was in detention and, fearing for his life, he left DRC with the help of an uncle.
Next month will mark 13 years since Ali arrived in Glasgow. So far, the Home Office has refused to accept his story and rejected his applications for asylum. The prolonged insecurity has left him suicidal at times.
"After so long I am still an asylum seeker and it's been really painful living in limbo for such a long time.
"You don't know what to do and we are not allowed to contribute very much to society. I nearly committed suicide because of the length of time I've been an asylum seeker. It's been very difficult for me."
He has submitted five applications for political asylum, the most recent last November when he travelled to Liverpool to put in a fresh claim, supported by a MLR report from Freedom from Torture verifying his suffering.
He said: "I live on my own and I don't know how I would be without (FFT's) help.
"They have helped me rebuild my life and have given me confidence. They give me hope and support and they are always there. I don't think I'd still be alive if it wasn't for them.
"I was 25 years old when I came here. I was young and struggling because of all the barriers. Now I am 39. I have made friends and we support each other."
As a result of Freedom from Torture's Healing Neighbourhood's project, which helps torture survivors integrate, Ali now volunteers with a charity called Number 1 Befriending and cares for older people with dementia.
---
Mohammed's Story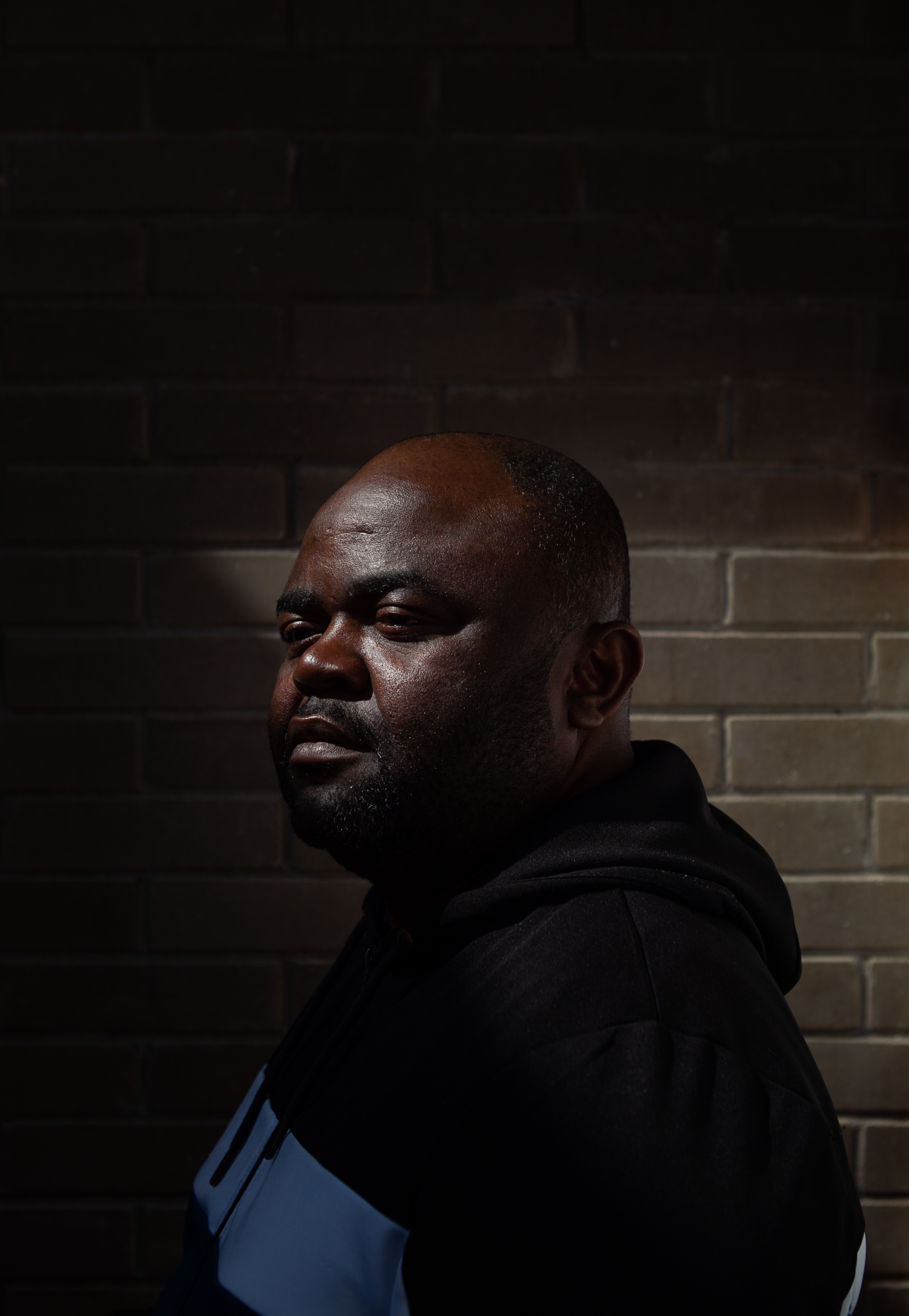 When you've been homeless for years, it is not so easy to close your eyes and sleep
Mohammed is a 39-year-old man from Cameroon who has been in the UK for seven years.
He lives in Glasgow but has spent many months on the streets destitute following rejections by the Home Office.
Mohammed, who volunteers at a hospital, said: "I've been homeless and destitute for more than half the time that I've been in the UK – more than three years on the streets.
"The Home Office say I was in Ghana at the time of my persecution. But this is a mistake because I was in Cameroon. I've put in five applications now but they give the same reason."
Mohammed left Cameroon after being arrested for printing leaflets for a political party called the Southern Cameroons National Council.
He said this was purely part of a paid business contract.
But he was detained for four months in a prison where he was treated appallingly by authorities condemned last month for killing civilians.
In a damning report, Human Rights Watch criticised government forces for killing scores of civilians and torching hundreds of homes. Since last October, at least 170 civilians have been killed.
Mohammed, who has a wife and three children still in Cameroon, once spent an unbroken stretch of 14 months homeless in Scotland's biggest city.
He said: "It is not easy to close your eyes and sleep."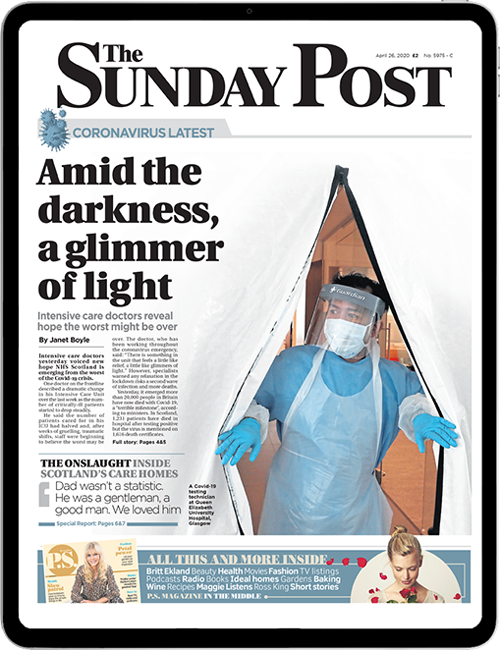 Enjoy the convenience of having The Sunday Post delivered as a digital ePaper straight to your smartphone, tablet or computer.
Subscribe for only £5.49 a month and enjoy all the benefits of the printed paper as a digital replica.
Subscribe